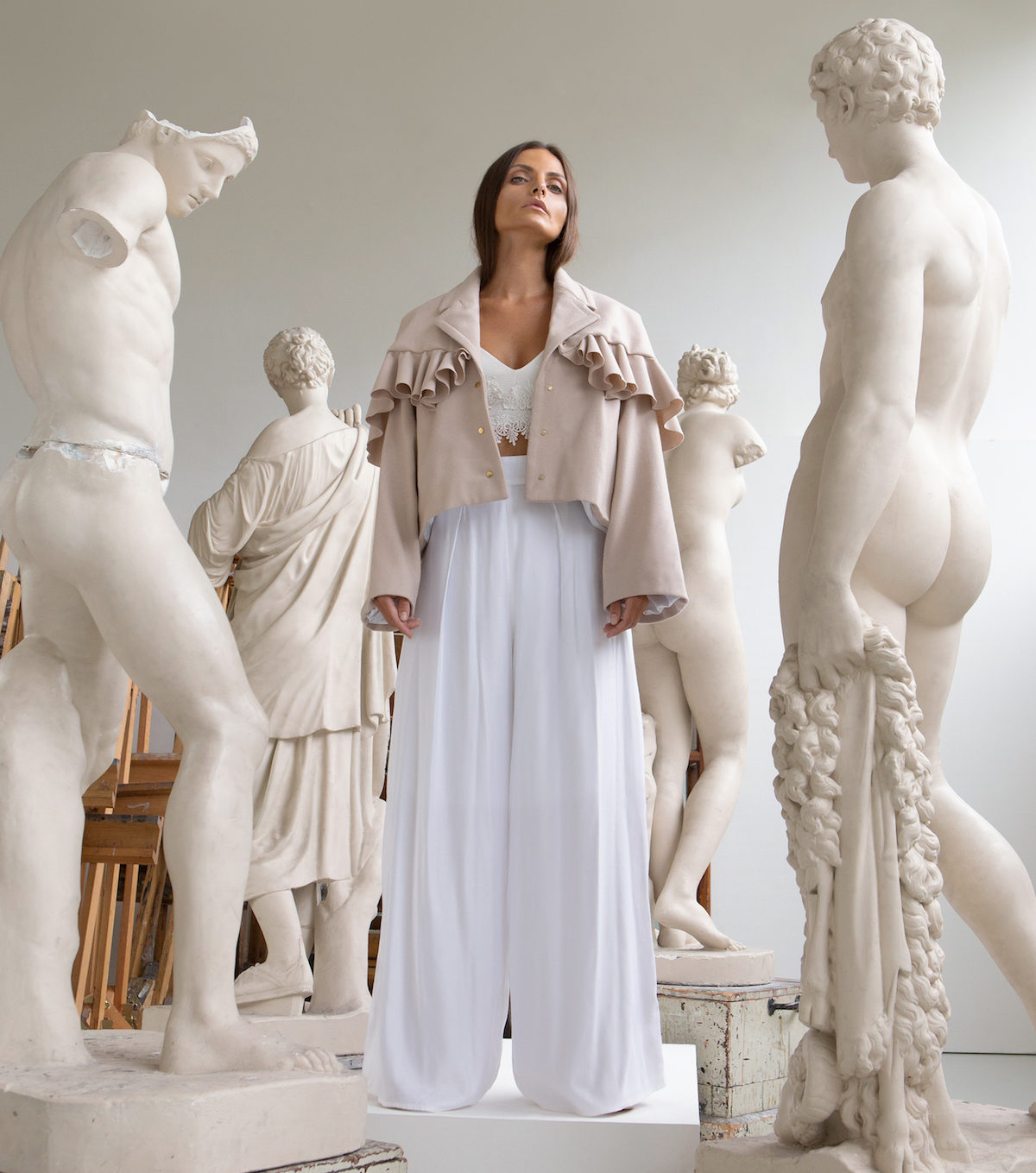 by Valdone Auksoriute & Kajetan Swiecki
VALDONE Au – Aberdeen
SINCE 2019
The brand is motivated to bring value to people's lives, while minimising the environmental impact in the fashion industry. The creative duo aspires to build a business based on values such as ecological and social responsibility, transparency and integrity. VALDONE Au draws inspiration from traditional couture tailoring practises and serves the client with the highest level of quality while working in a sustainable and ethical manner. The garments are designed and crafted in-house in Aberdeen, Scotland by skilled tailors. While working as a Made-To-Measure online atelier, VALDONE Au guarantees that each and every garment is made with great precision to detail and is cut to impeccable fit. The brand uses high-quality natural materials such as British wool, silk, organic cotton and bamboo, as well as recycled materials and adapts traditional couture tailoring techniques.
VALDONE Au marks craftsmanship, mindful consumption and promotes quality over quantity.
The co-founders strongly believe that the extremely wasteful fashion industry needs to shift towards a better and more ethical approach. In order to do so, the team is working tirelessly behind the scenes to find innovative ways of minimising environmental impact. Collaborating with the Scottish start-up Track Genesis*, the brand is implementing blockchain tracking system integrated into its site to provide the customer with the robust product traceability. The co-founders seek to maintain business model based on transparency and trust and and works hard to become a part of better, ethical and more eco friendly fashion.
The co-founder and Creative Director, Valdone Auksoriute graduated in Fashion Design from Robert Gordon University in Aberdeen, in 2019. Auksoriute developed her own design aesthetic based on minimalistic and timeless look. While collaborating with a communication designer and fashion photographer Kajetan Swiecki, together they came up with an idea for a sustainable fashion brand. The business plan got shortlisted for the RGU Start Up Accelerator Programme, where the initial proposition came to fruition.