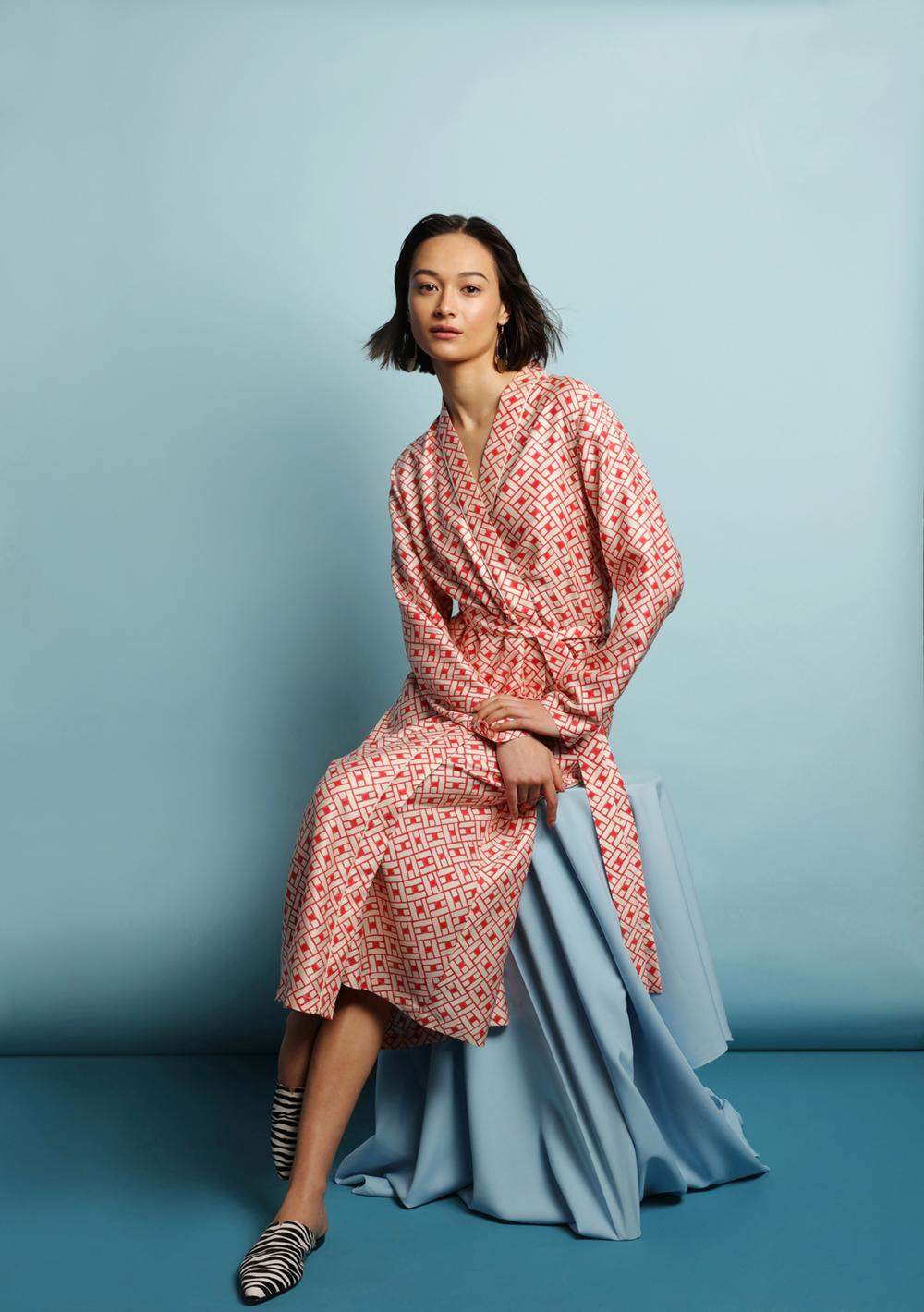 THE ETHICAL SILK COMPANY
Luxurious Ahimsa silk bedding, loungewear and accessories
THE ETHICAL SILK COMPANY
by Eva Power
The Ethical Silk Company was founded by Eva Power in Dublin. She grew up with a mother who used silk scarfs in her hair and slept with them for skin and hair benefits. Eva fell in love with the natural fiber and she founded her own sustainable brand for luxurious sleepwear, loungewear and accessories. She uses Ahimsa silk for her collections. The Hindi word "ahimsa" means Non-violence. It is used to describe this innovation because the fabric is manufactured in a process where silkworms are not killed.

The designs are timeless and fit into the concept of a fair slow fashion brand. Each item is handcrafted and decorated with seasonal block-print patterns – hand produced in Jaipur, India. The design process takes place in Ireland and the final patterns are then traced on wood blocks and carved by hand. These blocks transfer the pattern to the silk by hand, like stamps. The dyes used are low impact and AZO free.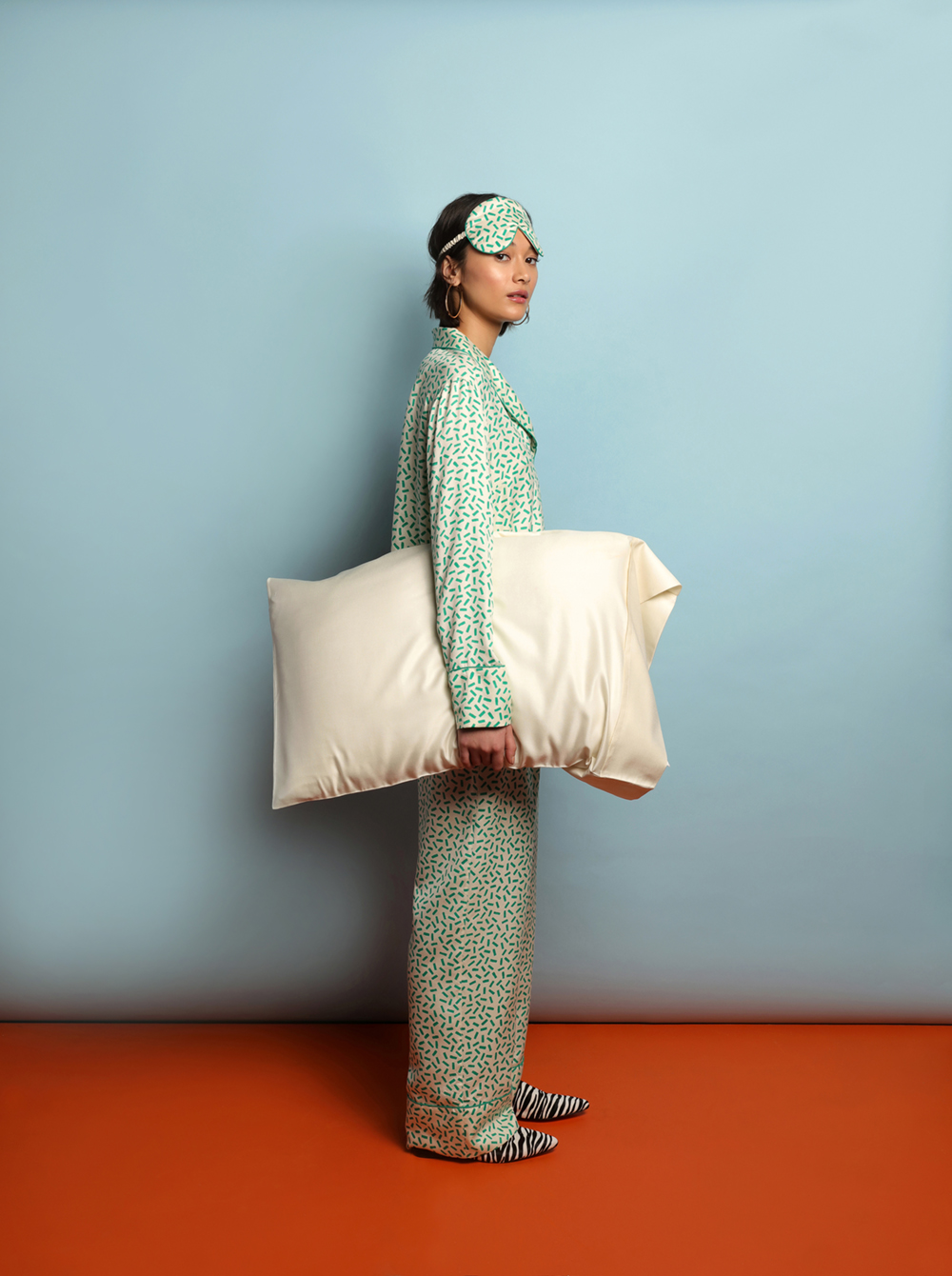 Looking for an alternative to traditional silk that has a shiny finish, I found a particular mulberry silk production, made in India, that extracts the silk from the cocoon after the moth has left the cocoon. In the production of our silk we decided to use this animal cruelty-free technique developed by Ahimsa Silk

Eva Power
Eva partners with the Fairtrade tailoring unit Mehera Shaw in Jaipur to guarantee her consumers safety and transparency in both the production and the product. The sustainable production unit was founded on business principles dedicated to ethical and sustainable practices. They also support a women's group through Foundation Development Project where the same ethical and labor standards are followed.
The Ethical Silk Company donates a portion of its profits to social causes. 5 % goes to the Jeevan Jyothi AIDS Center in Theni, another 5 % supports Focus Ireland who help people who are homeless or are at risk of losing their home.
IMAGE CREDITS | THE ETHICAL SILK COMPANY
Discover more