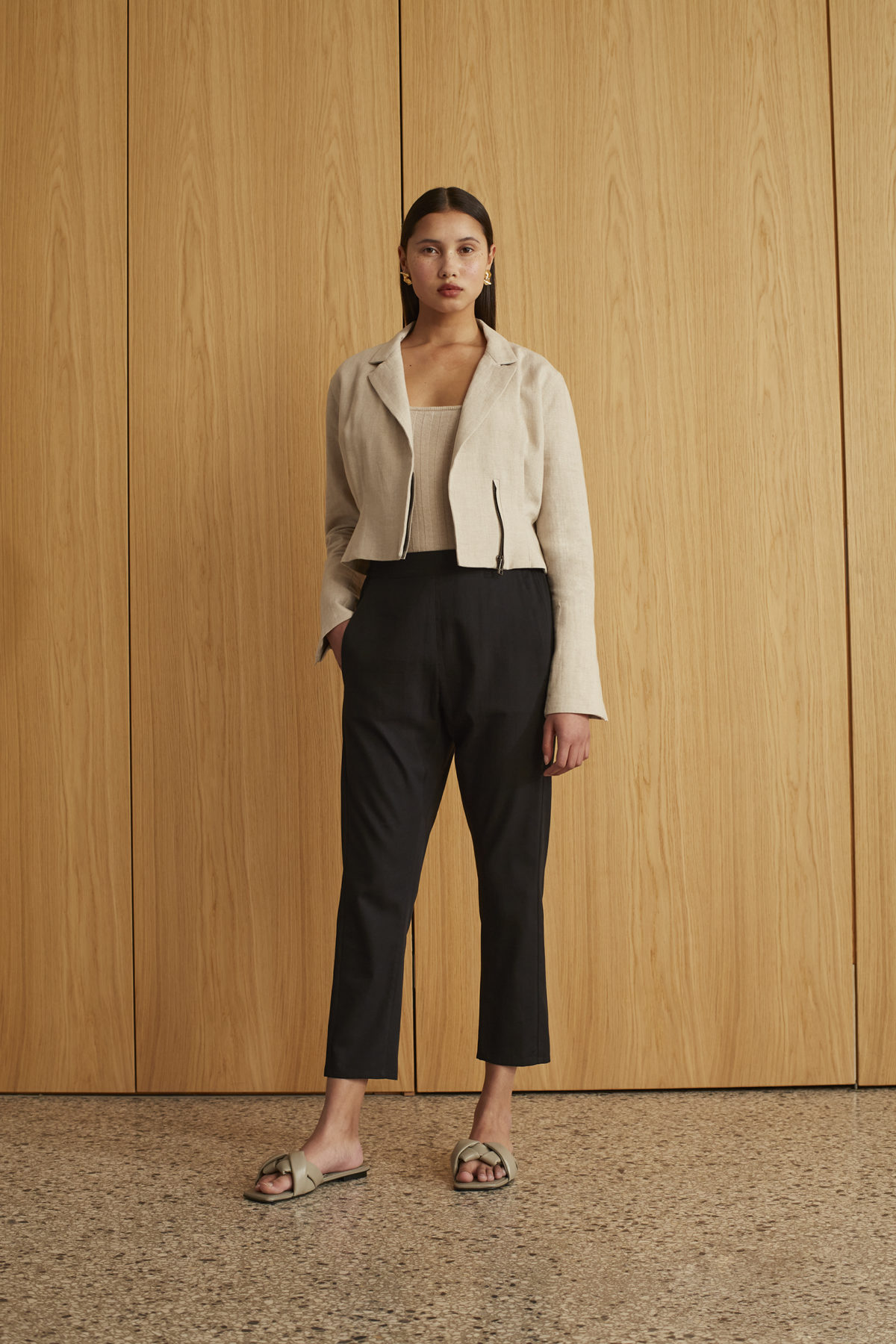 Tatjana Philipp
Locally produced womenswear from high quality materials. Soft drapings and precisely guided tailorings.
Tatjana Philipp
by Tatjana Philipp, since 2018
Berlin-born Tatjana Philipp worked as a pattern maker in Berlin and Antwerp before founding her eponymous label in 2018. Her unique, refined signature is particularly characterized by the combination of soft drapings and precisely guided tailoring. Tatjana Philipp stands for elegance without losing comfort and grace. Next to the store in Berlin Charlottenburg you can find an internal sewing studio, which allows to offer individual services and adjustments.
Since its founding, Tatjana Philipp has supported local crafts and produces her collections exclusively in Germany. The focus on local, fair and high-quality manufacturing paired with the sense of not following fleeting trends enables the creation of long-lasting and timeless pieces – for every day and every season.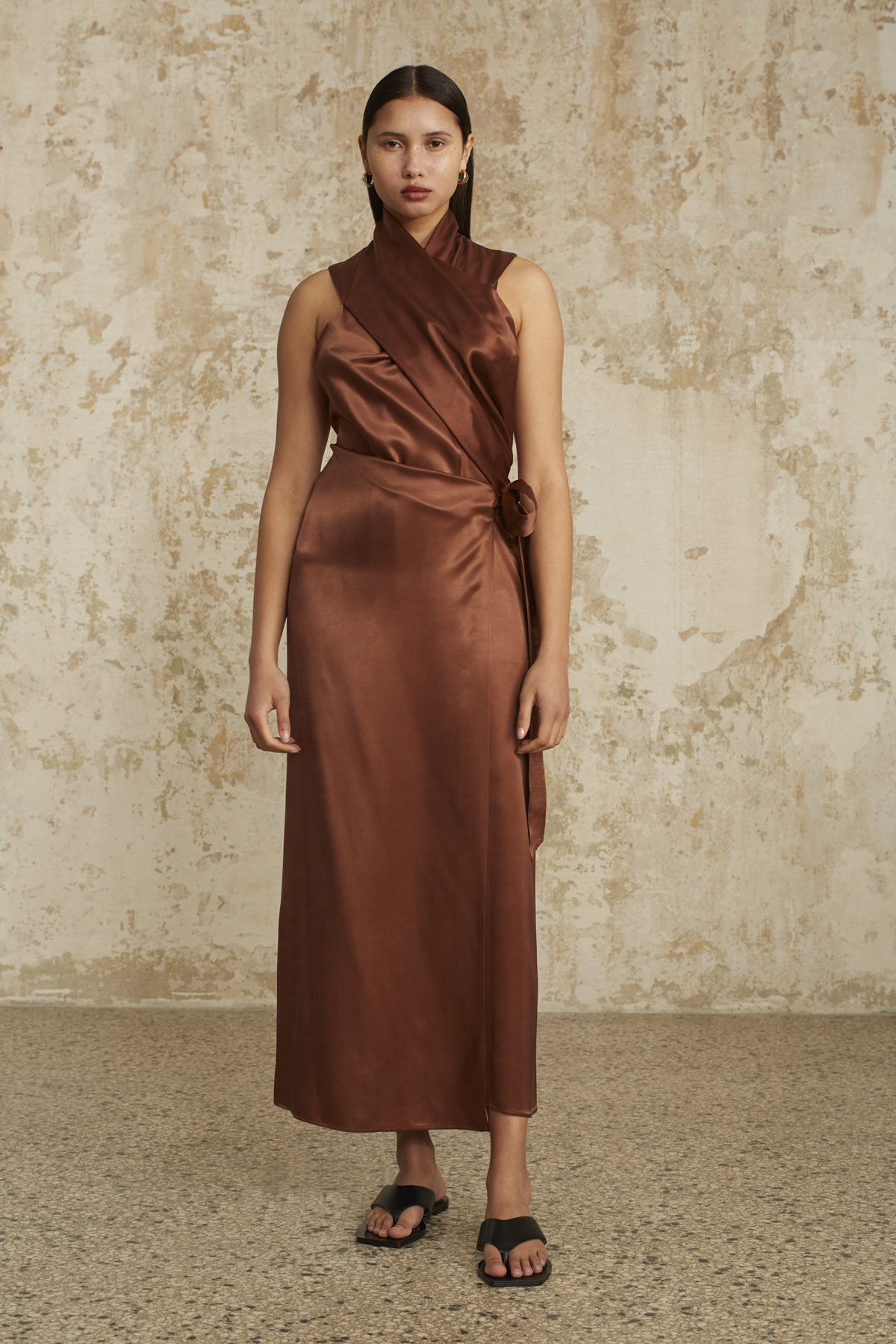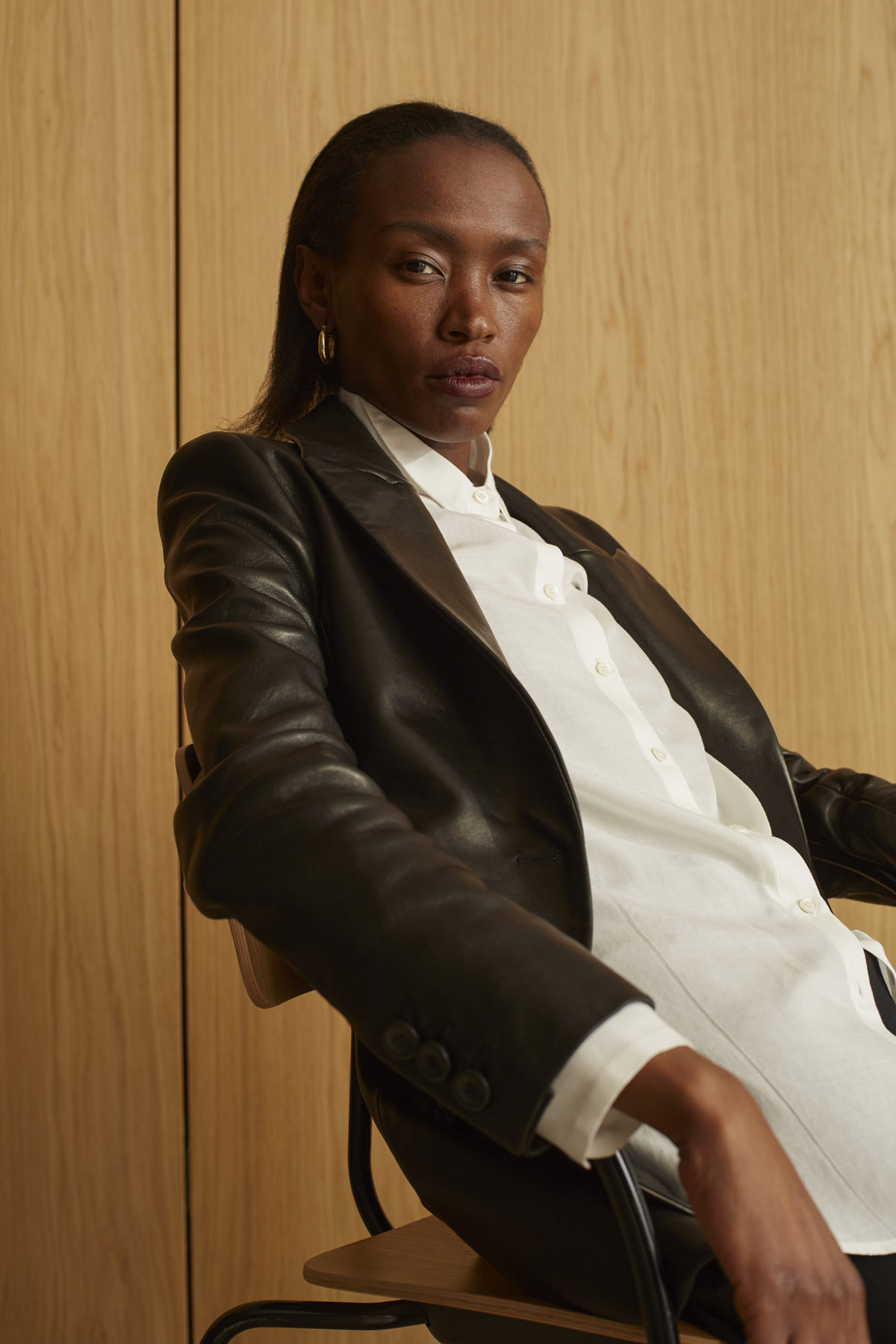 Tatjana Philipp stands for elegance without losing comfort and grace.

Tatjana Philipp
Perfectly constructed garments are the core of Tatjana's brand which attribute to her refined aesthetic. Graciously draped silhouettes interlace sharp tailoring, creating garments which are as much piece of art as they are wearable. Natural fibres and detailed finishes enrich her work, creating timeless womenswear that is made to last.
Tatjana Philipp only use materials, sourced from small companies in Germany, Italy and France that meet standards of social and environmental responsibilities. The brand furthermore maintain long lasting relationships with suppliers. This enables to better understand the production chain and thus make it more sustainable and resource-saving. This is seen as a process that constantly evolves. At the moment there are still two fabrics from Japan in the collection, which will be substituted soon. It is also the goal to use only natural fibers and substitute fibers of natural origin. These include wool, silk and linen but also modal, cupro and tencel.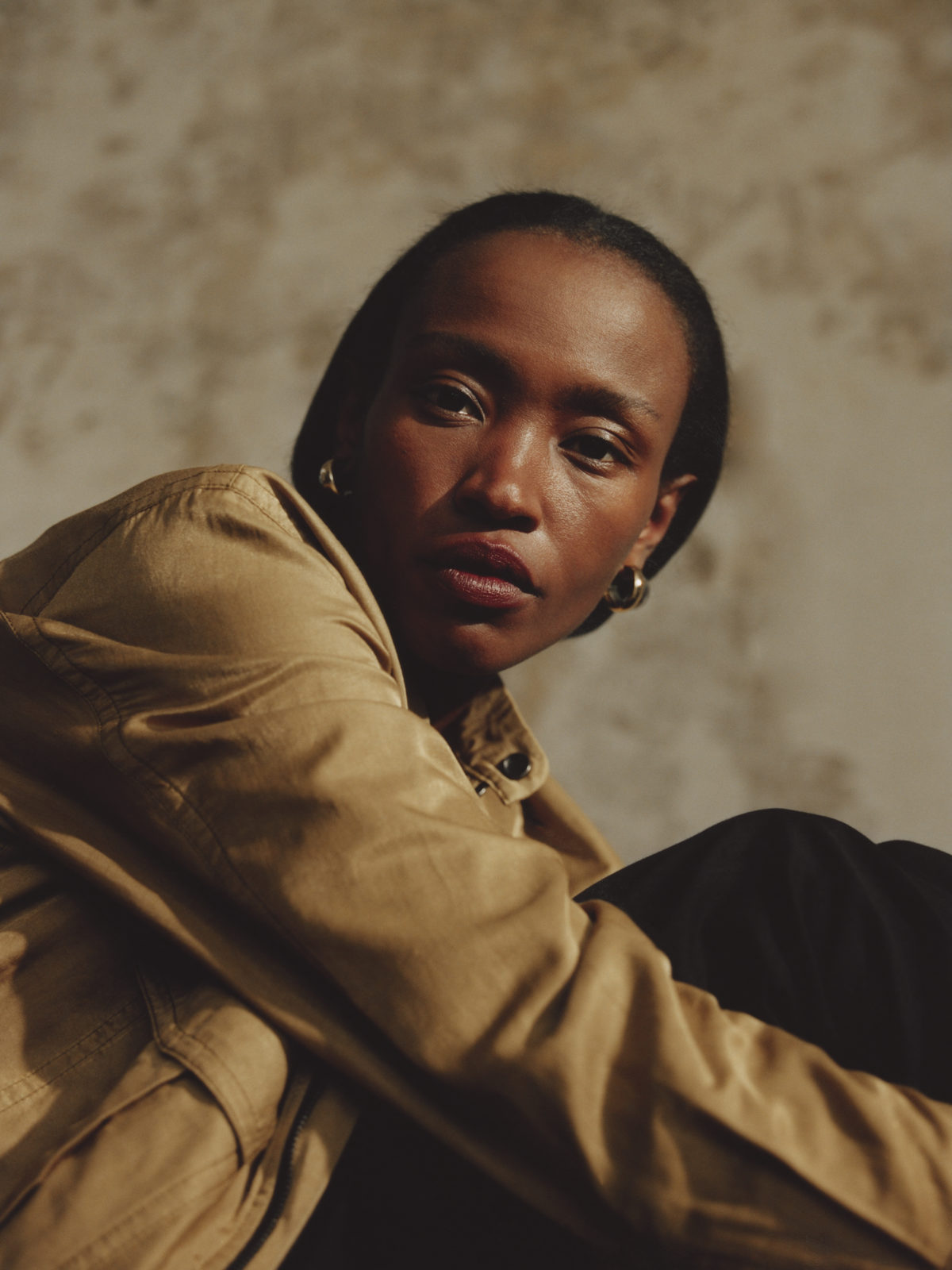 IMAGE CREDITS | TATJANA PHILIPP
Discover more