SUNIES
Water-resistant, recyclable shoes. Made of bamboo fibers.
SUNIES
The shoe brand Sunies, which operates internationally in America, Europe, Asia, Australia and New Zealand, was founded by the German-Brazilian entrepreneur Alessandra Wieser. Her idea was to develop a shoe that accompanies the wearer day in day out, that does not damage the environment, that offers comfort and at the same time convinces with a creative and beautiful look.
She has placed particular focus on sustainability when selecting the materials. Sunies are made from 100% recyclable, water-resistant, and vegan materials. The individual shoe models are made of bamboo fibers, a material that is lightweight, durable, and breathable. The properties of the material not only guarantee comfort, but also provide the foot with the beneficial added value of a natural fiber. Bamboo fibers are soft and gentle, and they provide natural hydration and UV protection. At the same time they are hypoallergenic and suitable for people who have skin allergies and irritation. Coconut fibers and coconut oil, which also have an antibacterial and antimicrobial function, are also used to enrich the skin with additional moisture.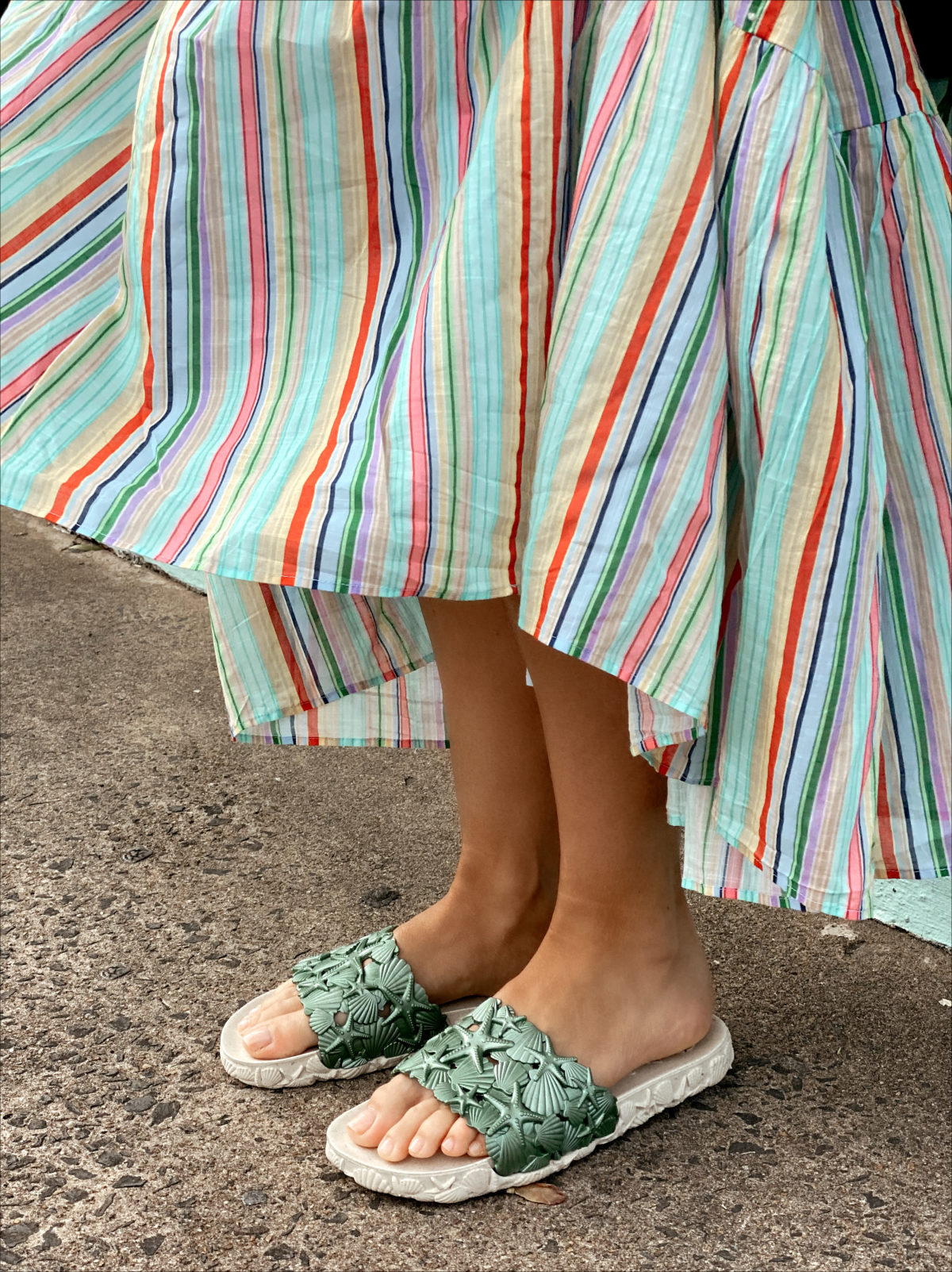 "As a company, we try to empower women by creating shoes that would fulfill their needs and make them unstoppable"."

Alessandra Wieser
Bamboo is a fast-growing natural resource that doesn't require much water or the use of pesticides. In addition, Sunies offers the service of returning the worn-out sandals to the company. The old shoes are decomposed into their individual parts and thus serve a circular system that does not unnecessarily stress or exploit the environment. New shoes are made from the old materials and sent back to the buyer.
The brand has made a commitment to using natural and renewable resources, with a focus on reducing waste and minimizing the environmental impact.
The Sunies range not only includes waterproof sandals for women in special designs and colors, but also children's shoes and handbags.
The brand has already received numerous awards for its concept. Modefabriek Amsterdam has awarded it the Sustainable Brand Award 2022-2023. They also received the Best Brand Award 2022 from Magic Las Vegas. The Milan Micam honored them with the Green Zone Award 2022.
Image Credits:
SUNIES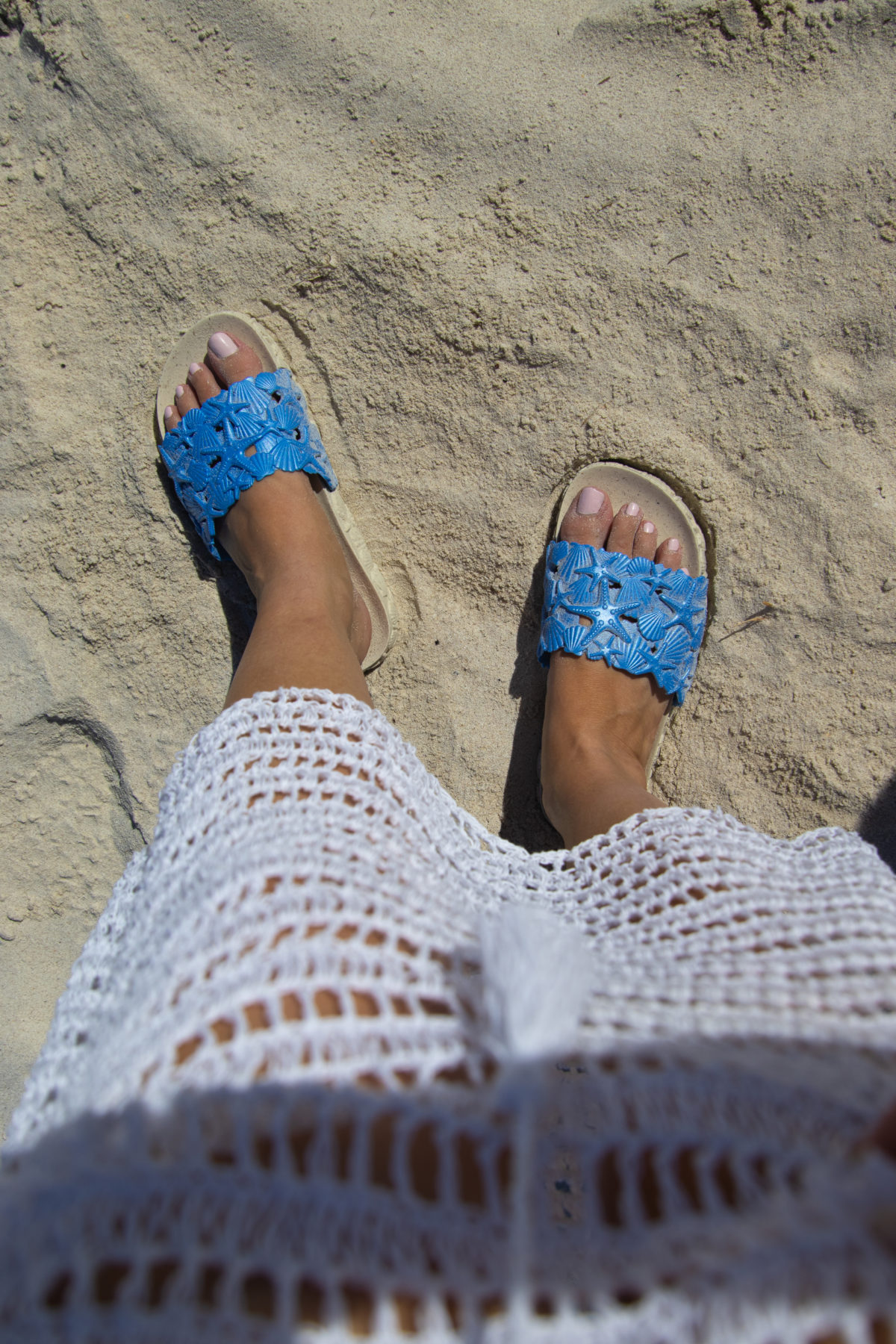 Discover Sunies' recycling program
Discover more