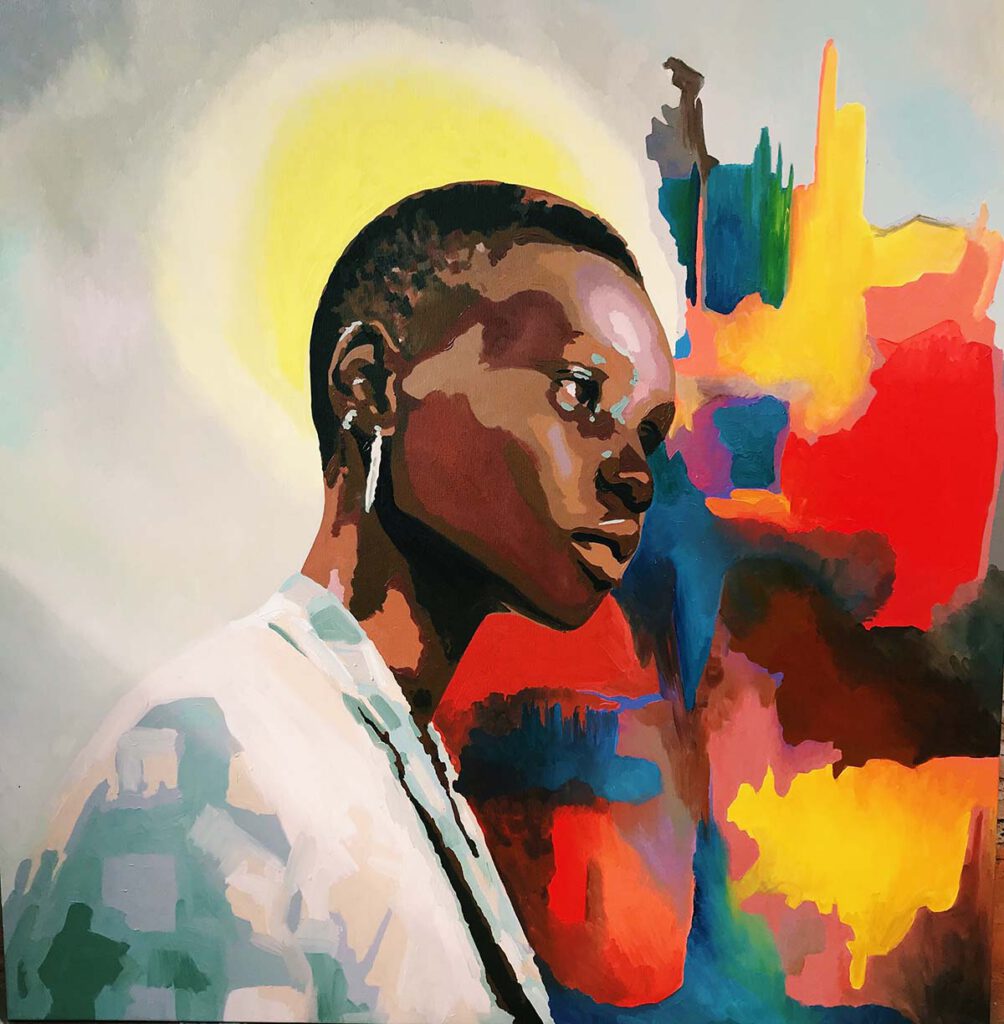 Art for the people:

SINGULART gives emerging street art artists a stage.
STREET KIDS
Artists like Banksy, Blek le Rat or Ron English have changed the way street art is perceived by the general public. But it often still leads a shadowy existence in the art world. So it's high time for the agency SINGULART to give this 'art for the people' a stage and present ten emerging newcomers.

Street art developed from the graffiti movement in the early 1980s and, like its big sister, pop art, focuses on real and relevant social issues. The origins of street art go back to the 1920s, when political messages were first painted on public walls in Mexico, writes the agency SINGULART. In Europe, the first graffiti artworks became known in Paris in the 1930s. The most popular representatives of graffiti art include Keith Haring and Jean-Michel Basquiat, who caused a stir with their work in underground stations. Some of the most famous graffiti artworks can be seen in the UK, US, Mexico and on the former German Berlin Wall. Street art also plays an important role in the process of democratization of the art world. We present a selection of ten emerging representatives of this artistic movement that SINGULART has put together: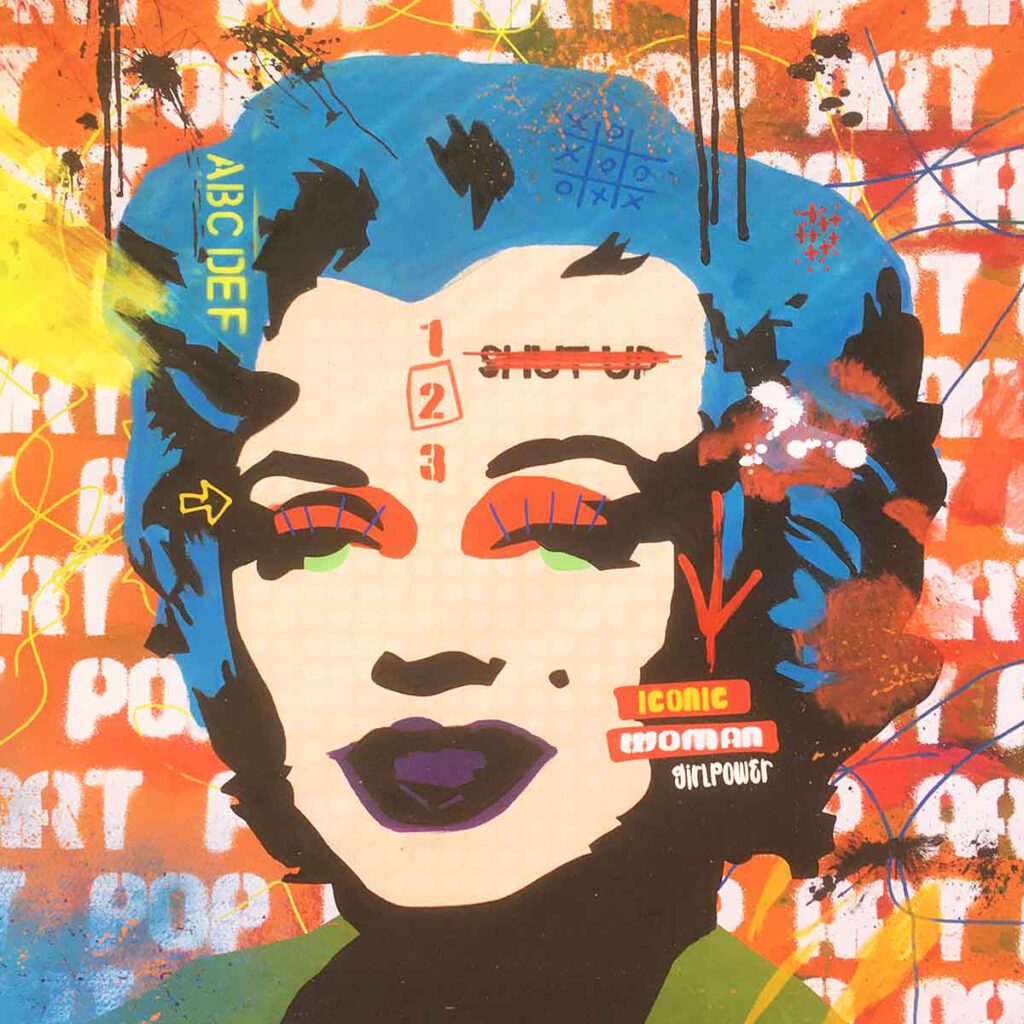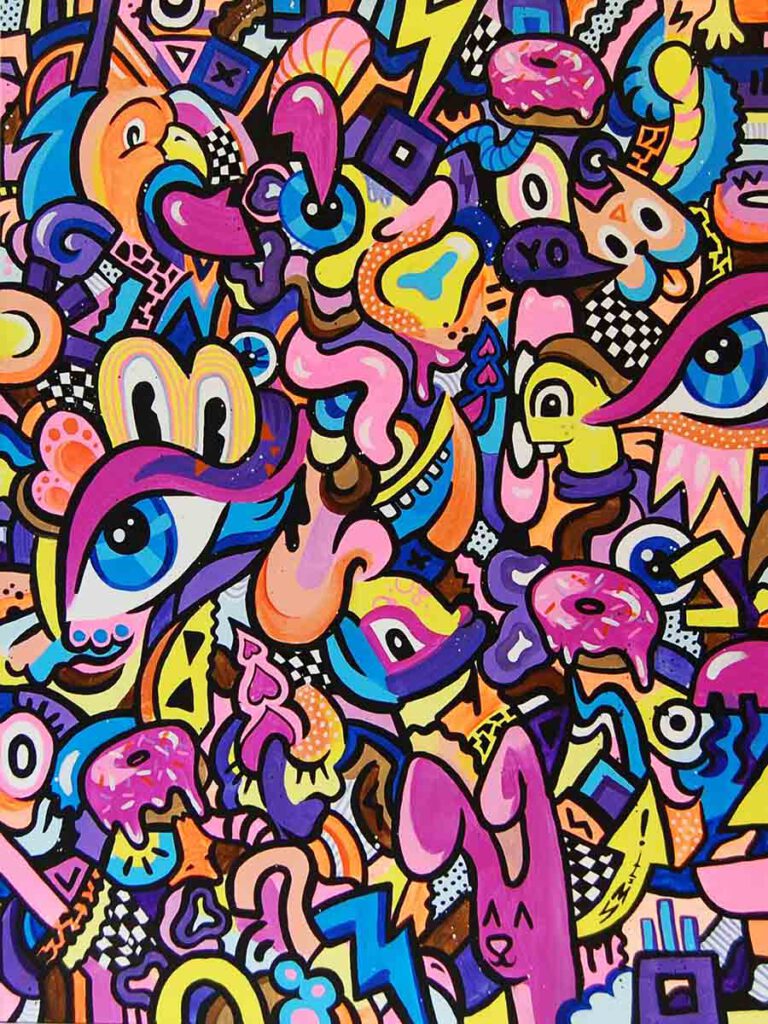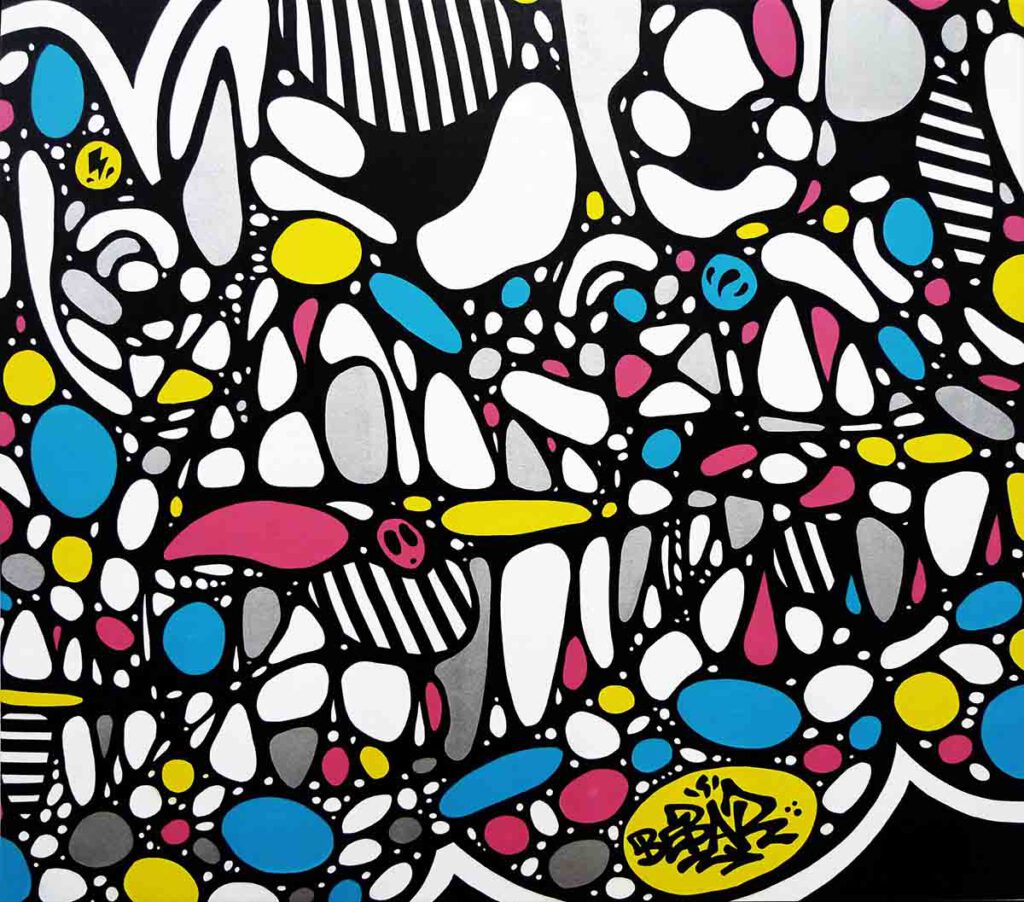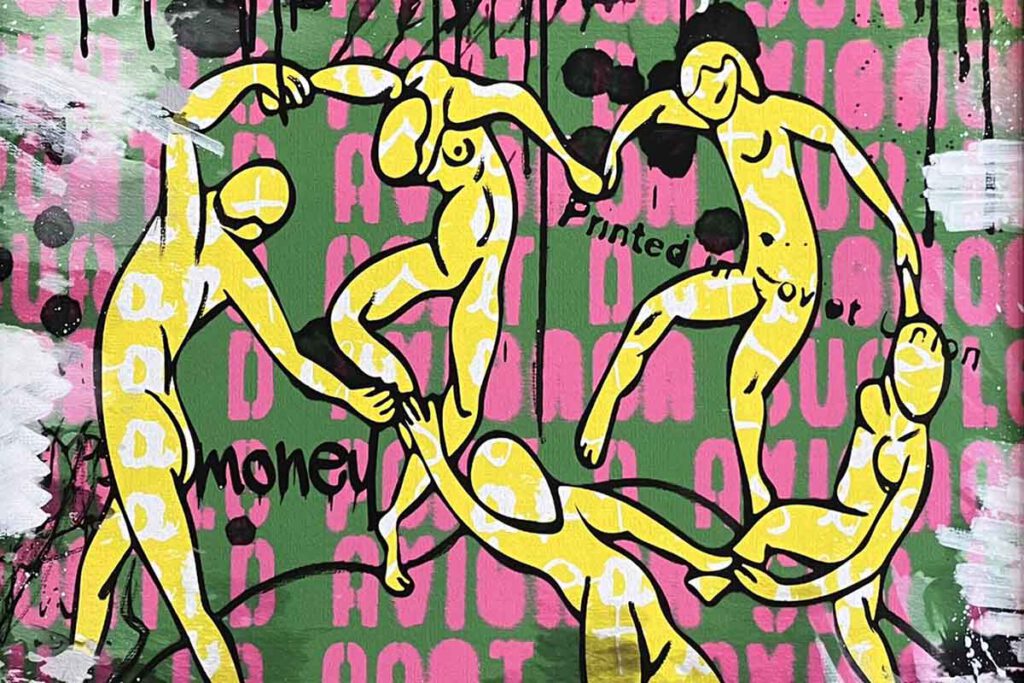 "The dynamic and vivid pieces by the French street artist MISAKO are eye-catchers and a reflection of current developments from all over the world. Her artworks provoke a strong reaction from the viewer. Inspired by pop art and urban graffiti, her pieces feature nostalgic and iconic characters, symbols and subliminal messages. Using traditional painting and digital artistic techniques, her artworks are an immersive collage full of textures and layers. Misako's artworks have been featured in group exhibitions across Europe."

SINGULART

MECESLA MACIEJ CIEŚLA is a German-based Polish artist whose works have been featured in exhibitions, publications and collections nationwide. Combining Neo-Fauvism, abstract geometric shapes and symbolism, his style achieves a striking artistic signature characterized by bold colors, confident strokes and intriguing motifs. A central subject in Cieśla's work is the relationship between men and women and the complexities, ironies and beauties it contains.
CIEU is a French painter who has exhibited nationally as well as in the Netherlands and the United States. Recurring topics in his works include invasions by Star Wars stormtroopers, graphic suites of butterflies, and his evolving "Birds sing for Fake"-series. Cieu insists that there are many messages in his works that only make sense with an own vision. His pieces are made with the "impatience of acryl" and with a little oil, he also sketches and writes on his canvases.
NANA ARTAMONOVA is a Spain-based Ukrainian artist and graphic designer whose artworks have been exhibited in Europe. She creates contemporary portraits of women in her signature NANAart style. Using oil colors, Artamonova gives us saturated and expressive colors depicting both real and fictional characters. The artist's paintings are in private collections around the world, including most of Europe, Asia, and North and South America.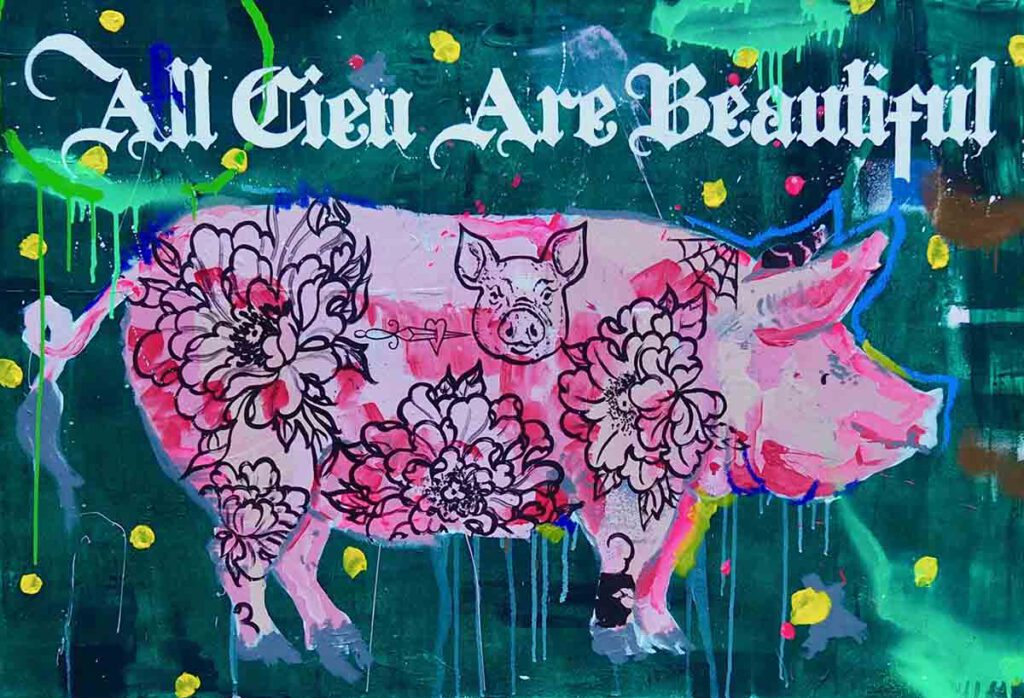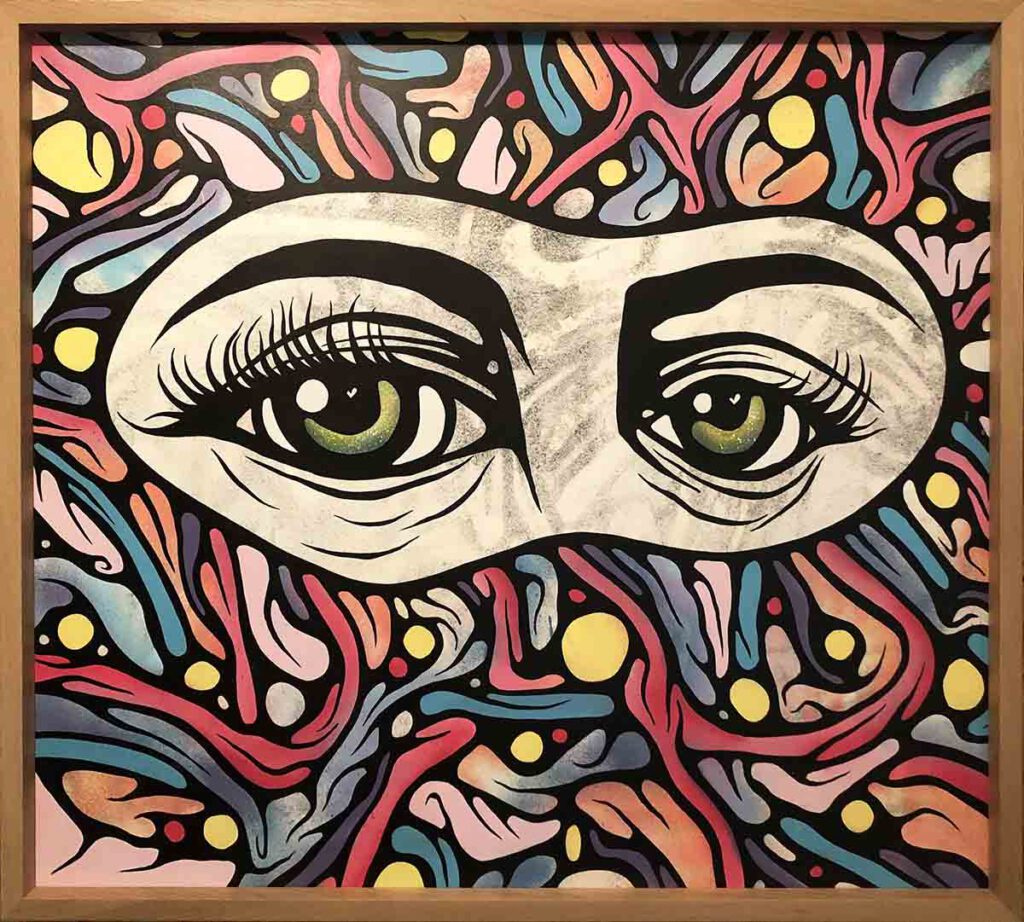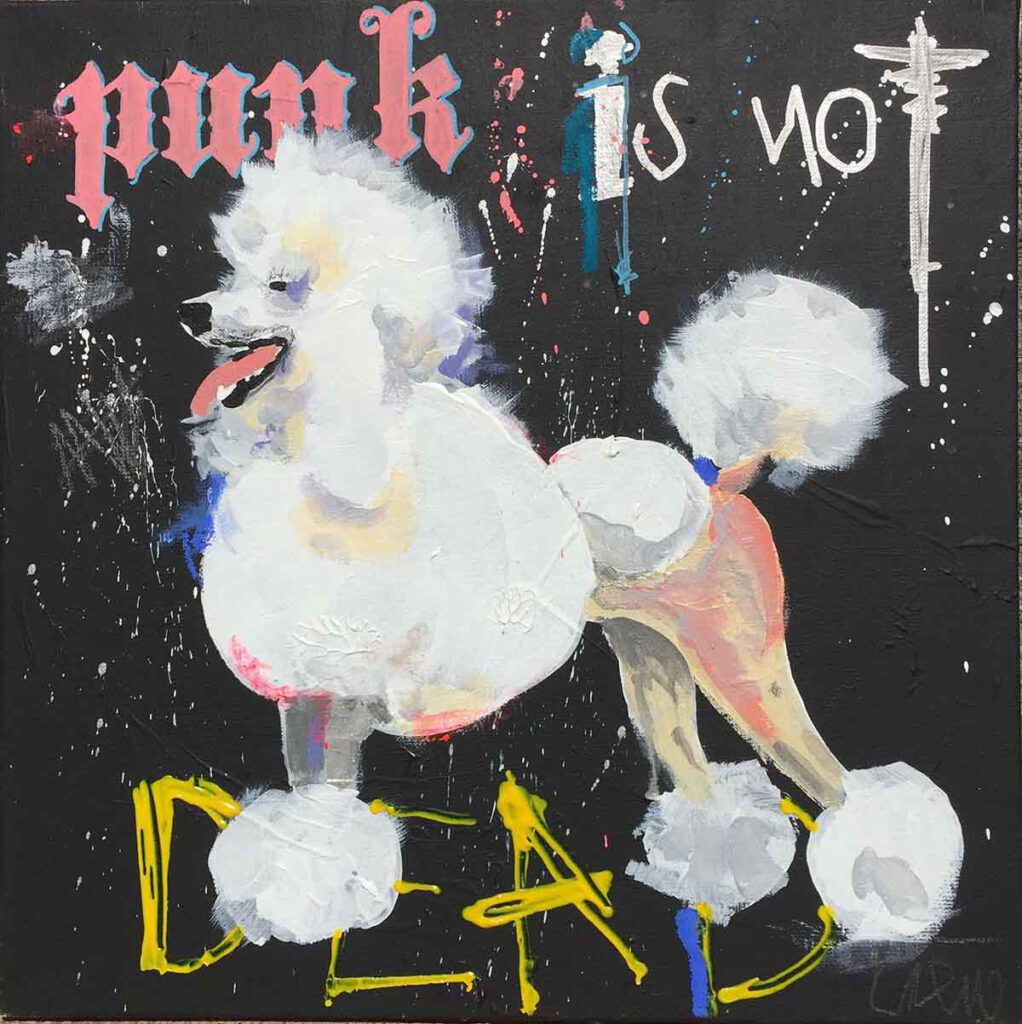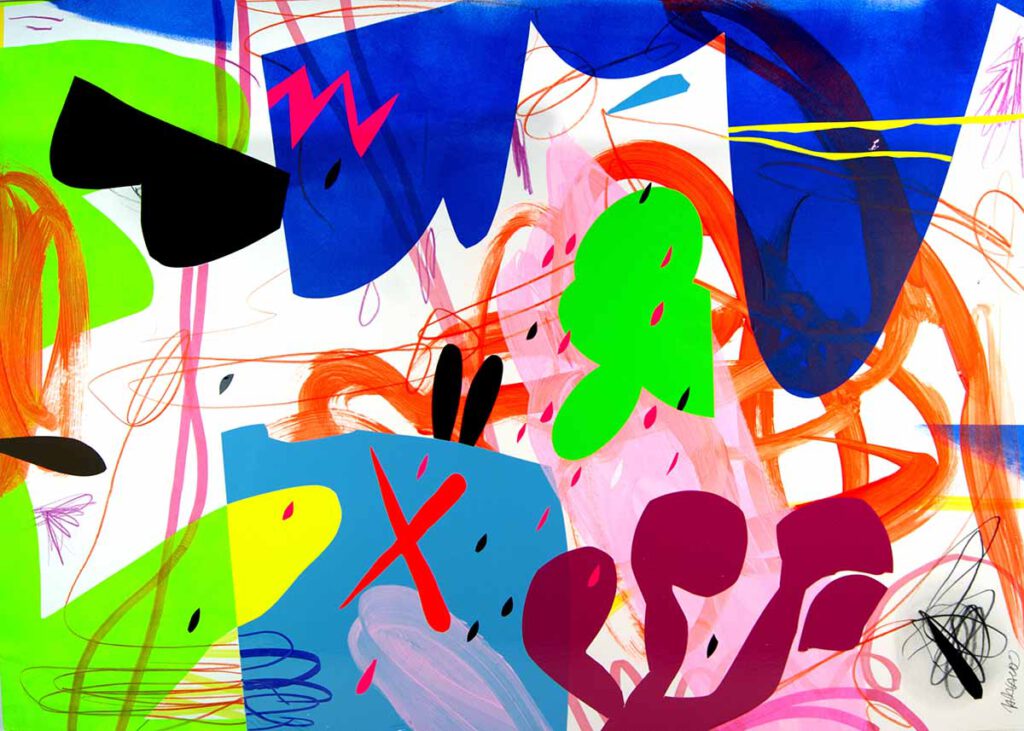 BEBAR is a France-based painter and illustrator whose work has been featured in national solo exhibitions. He describes his art as halfway between figurative and abstract, and remains heavily influenced by cartoons, an essential element of his childhood. Bebar's vibrant and striking compositions are inspired by nature, our society's relationship to money and power.
JOSE PALACIOS is a Spain-based artist whose paintings have been featured in solo exhibitions nationally and internationally. He describes his figurative and abstract work as always imbued with traces of human behavior, either through humor or dramatic undertones. Palacios' latest abstractions are infused with pop art and hints of psychedelics.

MONIKA MROWIEC is an aspiring painter and photographer from Poland. She is a member of the Union of Polish Artists and Designers. Mrowiec's recent work has been inspired by the world of graffiti and street art. Her artworks combine bright and metallic colors with gray backgrounds and splash detail to create vibrant pop-y animal portraits.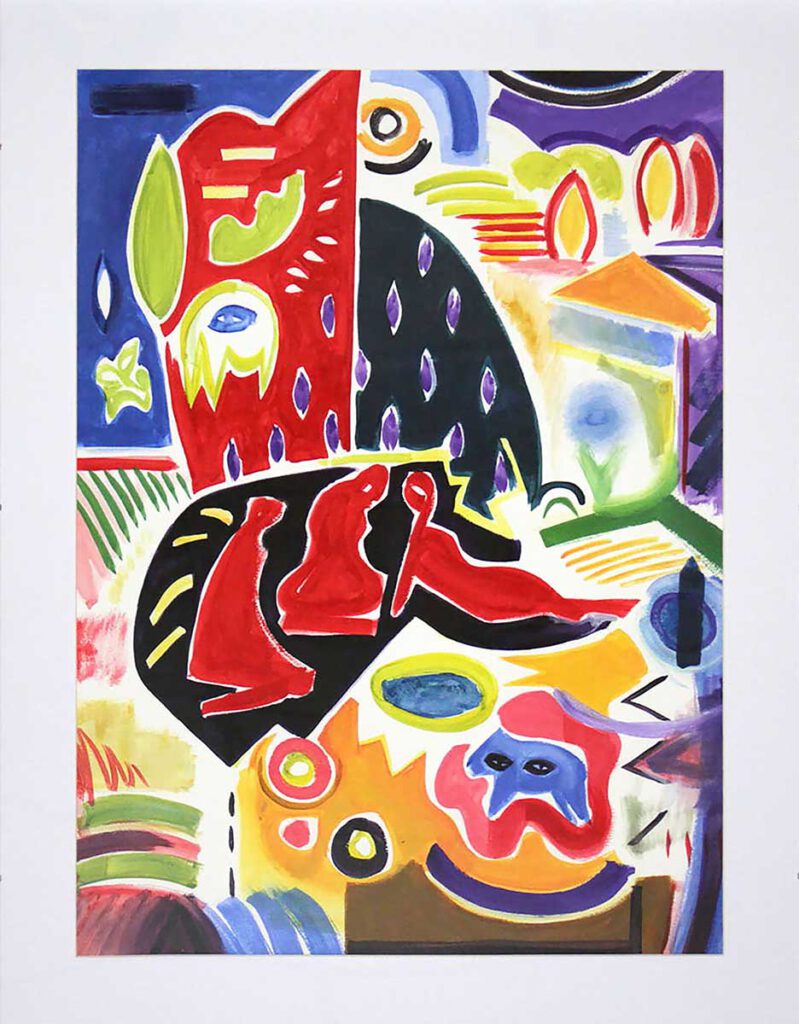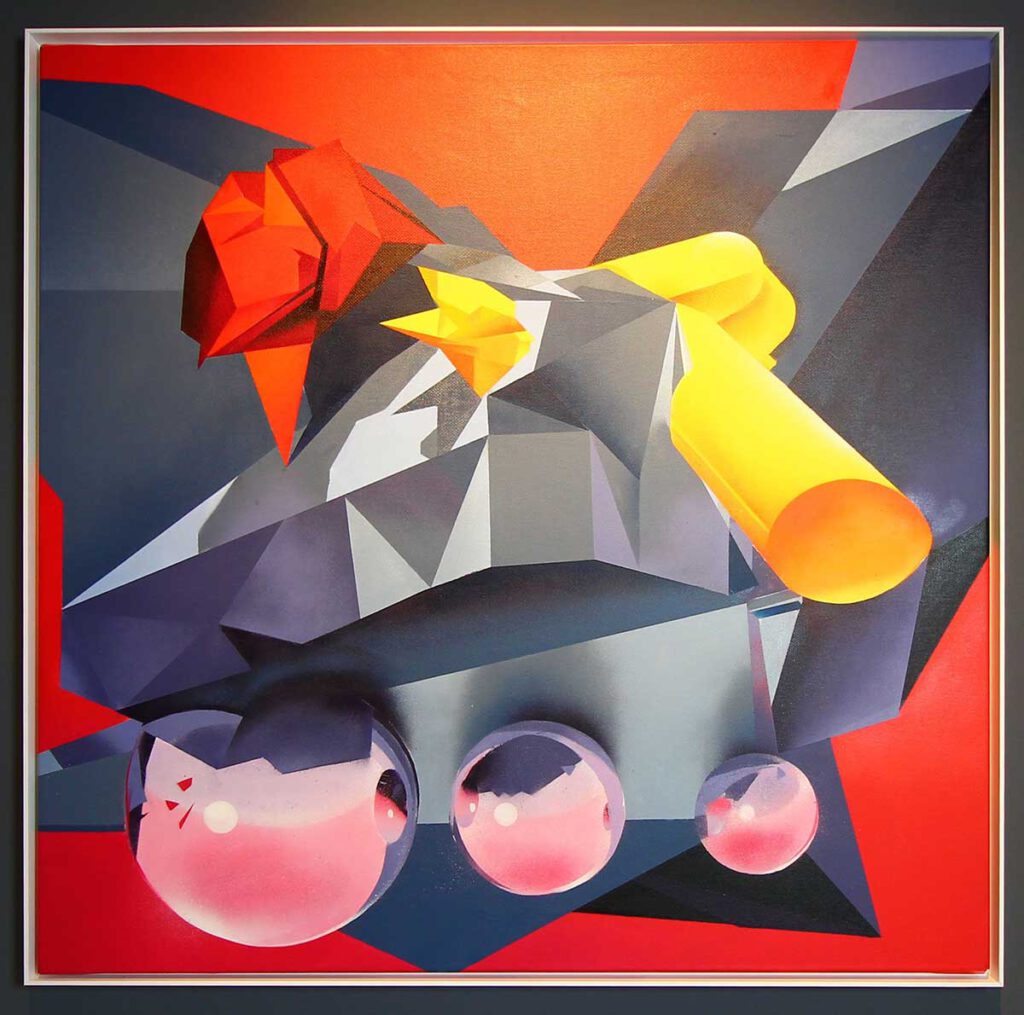 CHEEKY BUNNY is an award-winning painter and photographer from Slovakia whose work has been exhibited nationwide. He describes himself as a visual DJ who remixes various motifs and genres. Bunny's compositions deal with contemporary issues related to social inequality, ecology, respect for difference and equality. His style fuses cartoons with abstraction, pop art, graffiti and modern street art.
STEPH BURR describes her street art influenced works as a response to the chaotic and incessant flow of information. The American artist works in a maximalist style, which she describes as unrestrained and instinctive, free from the rationality to which we are accustomed. As a result, her highly detailed pieces teem with bright colors, shapes, and imagery. Burr creates using acrylics and spray paint on canvas or wood.
BOND TRULUV is a German artist who has become known worldwide for his letter combination "Bond", which he reinvents calligraphically and stylistically as graffiti over and over again. From Europe to Asia to Africa you can find his perfectly crafted, three-dimensional wall works, which are highlighted with light effects and blend into their installations, into their surroundings.
FASHION TODAY MEN X STYLE & THE GANG
We cooperate! This article is published in cooperation with the online trade magazine www.fashiontoday.de. FASHION TODAY is the only German-language online trade magazine in the B2B market that is exclusively dedicated to menswear. The editors deliberately avoid daily news in order to clear their heads for well-researched magazine journalism.