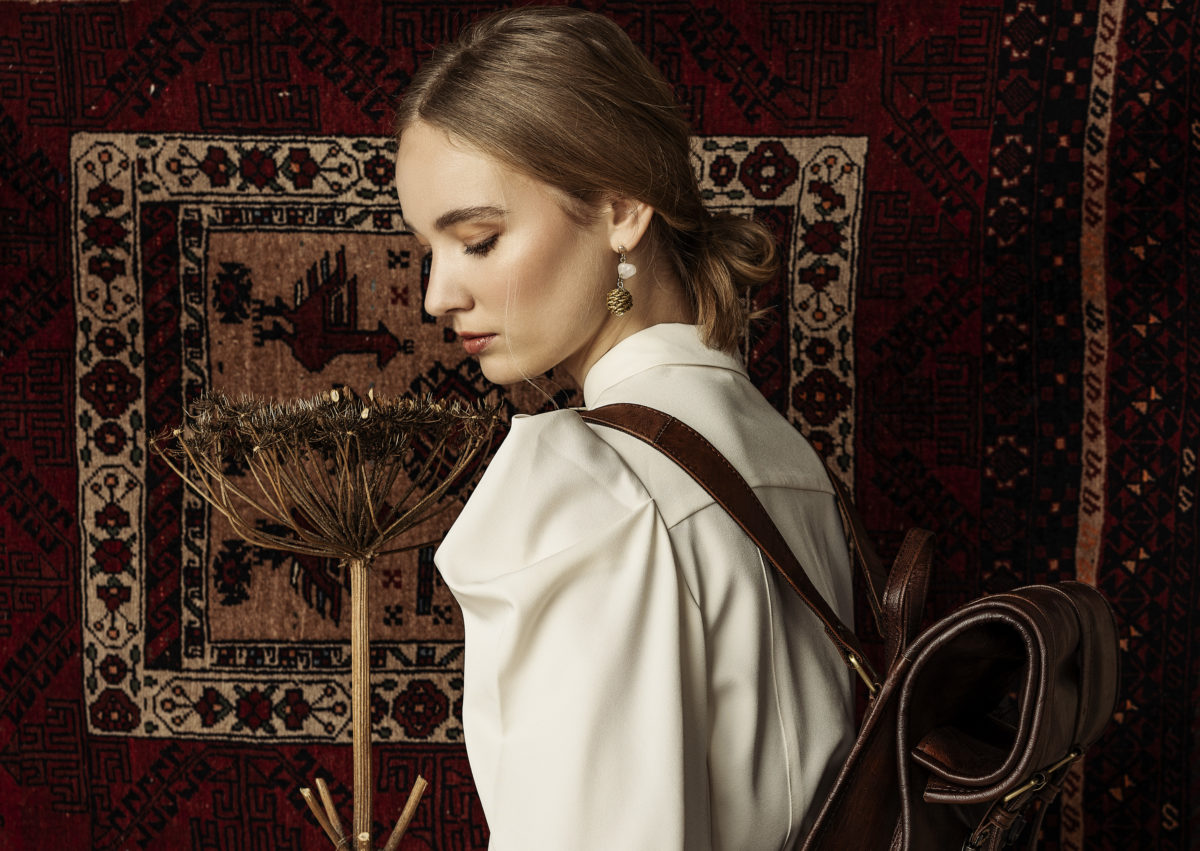 EDITORIAL
Individual design, environmentally conscious and ethical behaviour, craftsmanship, tradition
and cultural heritage give fashion a beautiful face that stands out of the mainstream.
The fast fashion boom is over. The dominance of chain stores, fashion giants and a gigantic production empire in the Far East are increasingly being questioned and criticized. The market is reshaping: a fundamental change in values ​​in the fashion and consumer world.
Numerous new and young brands flood the market with ideas and concepts. Sustainability was the first anchor point of a strongly criticised industry. Caused by climate change and increasing reports of and about serious environmental pollution. Far too late, Rana Plaza drew attention to further grievances. It's not just about nature, it's also about people and humanity. About working conditions, appreciation at eye level and fair cooperations from which not only one side benefits and is seen and the other leads a dark shadowy existence.
In the years of fast fashion dominance, many people have lost their craftmanship – their skills were no longer needed, nor were they passed on or further developed. And it has not only been a loss to them, but to culture and society as a whole. Some time ago we conducted an interview with a denim manufacturer who had worked in denim production for a long time. He told us, that for example in Germany alone there were weaving mills, there were industrial seamstresses, there were professions in fashion that no one knows by now.
First there was the outsourcing of production to Europe, then to Asia and with it a confusion of opaque production locations and supply chains that no one could oversee. In the last fashion seasons it was interesting to see, that catwalk designers like for example Sarah Burton have at some point started rediscovering what their home countries and localities have to offer.

Lots of hidden treasures – some had to be breathe new life into, like long forgotten specialized weaving mills and traditional manufacturing techniques.
We show brands and designers, that cultivate a valuable approach to clothing. Far from the image of the superficial consumer good that fashion has become. Traditional handicrafts, rare vintage fabrics, recycling and upcycling, culturally influenced styles, impressive designs and valuable attitudes towards consumption and fair social behavior. Their DNA is sustainable – their design is unique – their skills are professional.
Our website and our editorial shooting include designers from all over the world – from Dubai to Aberdeen. Our focus is on depicting ideas and creatives, who impress and change with their style and actions. All brands are characterized by a responsible and respectful way of working and act according to valuable criteria.
SHOOTING CREDITS
Photographer Jacek M. Wesolowski (www.jacek-wesolowski.com)
Assistant Daniel Kazirod
Model Katharina B. (No Toys Modelagency)
Stylist Suzan Ismailoglou
Hair & MakeUp Artist Telma Oliveira Pereira