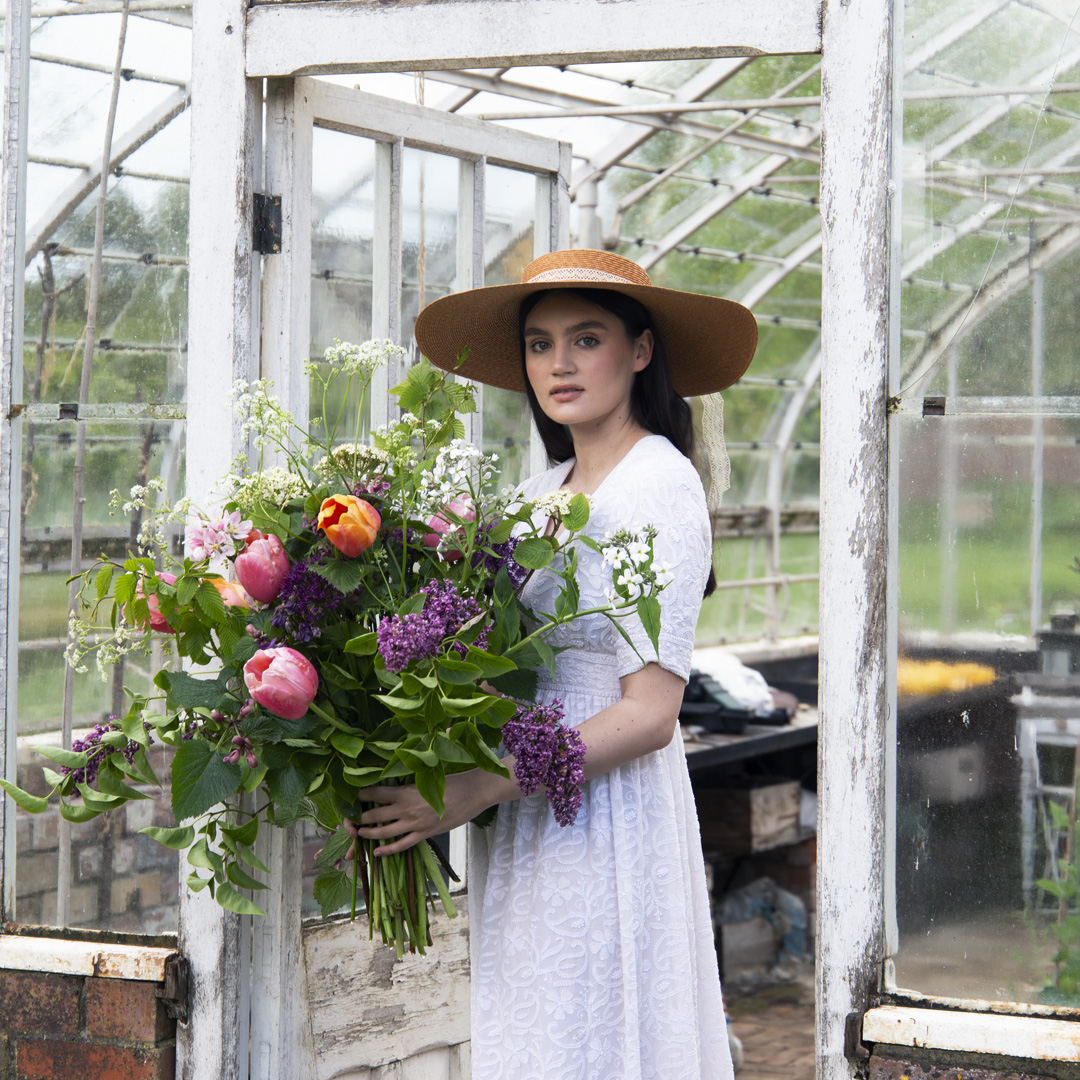 Sarah Badeni
Crafted from pure silk from Lake Como in limited edition prints that are designed In-house
Sarah Badeni
Sarah Badeni was founded in 2015 in the Cotswolds, England. After many years in the fashion industry Sarah decided to launch her own brand. Inspired by her love for Hollywood film and its starlets alongside her passion for luxurious silks she has forged a brand that creates timeless and conscious clothing that makes any woman feel glamourous. Crafted from pure silk from Lake Como in limited edition prints that are designed In-house, she specialises in bow tie blouses, dresses, and skirts alongside quintessentially British tweed coats.
We believe in buying less and buying better

Sarah Badeni
The brand pride themselves of being ethical and sustainable, with all their garments being produced in England with local artisan or small factories in London with which they forge strong relationships. All their designers and makers take extreme pride in what they do, taking great care and attention to detail in everything they make to ensure they provide our customers with only the best garments. Sarah Badeni is fundamentally founded in slow fashion. They believe in buying less and buying better. Using only fabrics and designs that will endure and see their customers through countless occasions year after year. Whilst always taking inspiration from modern trends they love to flick back through the archives of Iconic designers such as Dior and Balenciaga, taking inspiration from the past to inform their future creations. Each of their pieces is a true investment and they are constantly re- evaluating their design process and the fabrics they use to consider how they can continue to offer their customers the very best.
IMAGE CREDITS | SARAH BADENI
Discover more