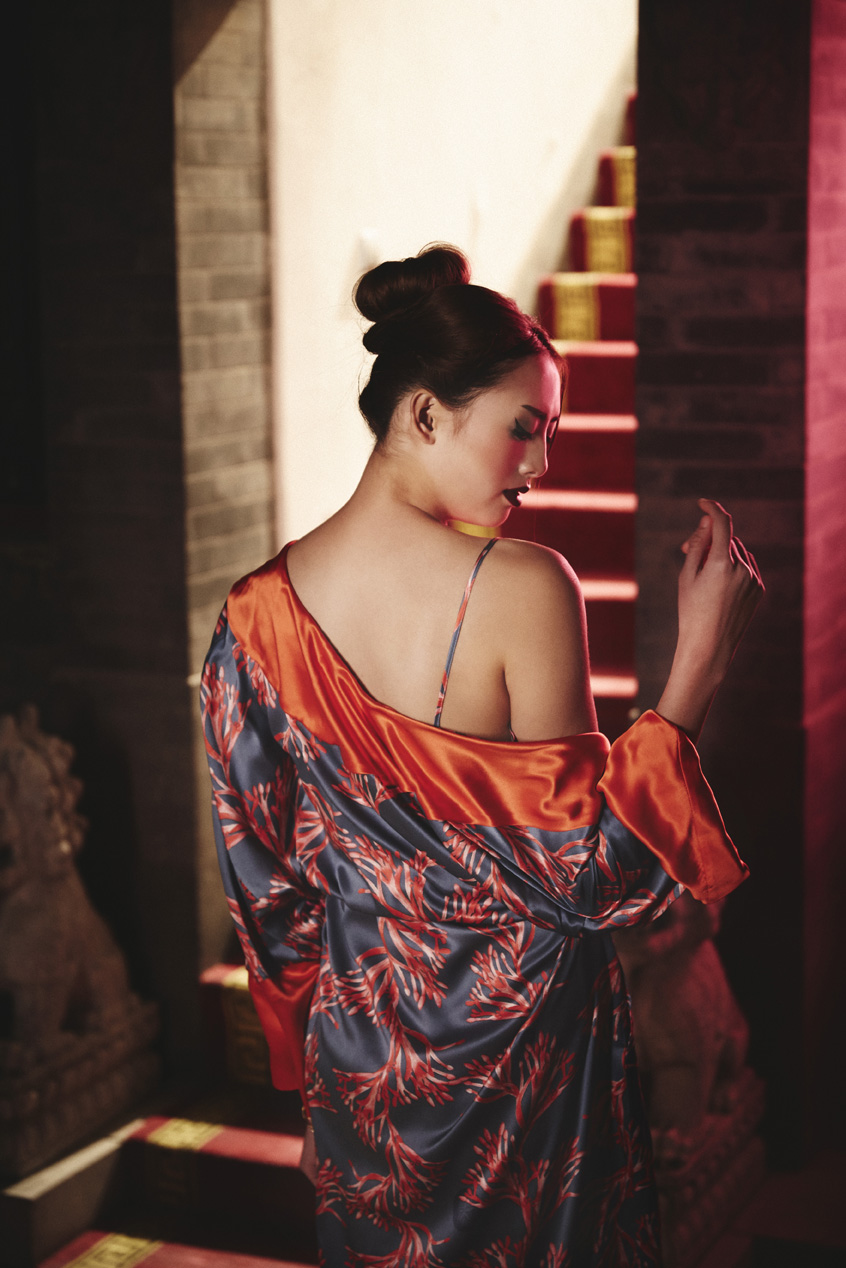 Rose Fulbright
Luxurious, handmade lounge- and resortwear inspired by flora and fauna.
Rose Fulbright
by Rose Fulbright-Vickers
Rose Fulbright is a celebration of art, print and colour adorning luxurious loungewear, resort wear and lifestyle accessories. Rose's nature-inspired prints are used across the collections to create artistic, hand-made pieces. The desire is that customers will love their Rose Fulbright treasures so much that they pass them on to future generations.
Founder and designer Rose Fulbright-Vickers started the Rose Fulbright label in London after studying at the Parsons School Paris and the London College of Fashion, where she earned a First Class Honours Degree. Rose currently lives and works between Brussels and London.
Rose's family heritage has greatly influenced her design tastes and company values. Her great-grandfather Clough Williams-Ellis was the renowned British architect and pioneer of ecological conservation, most famous for his life's work, Portmeirion Village, in Snowdonia. Rose's grandmother, Susan Williams-Ellis was a prominent British artist and founder and designer of Portmeirion Pottery.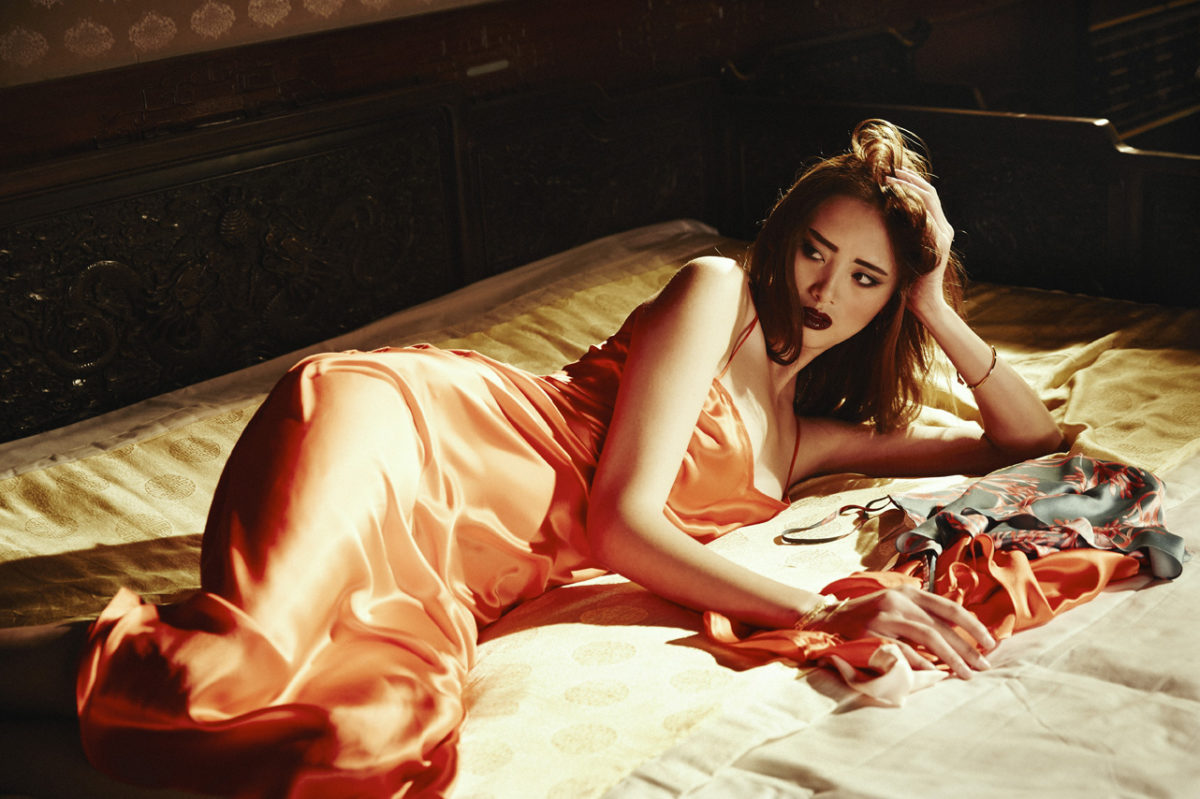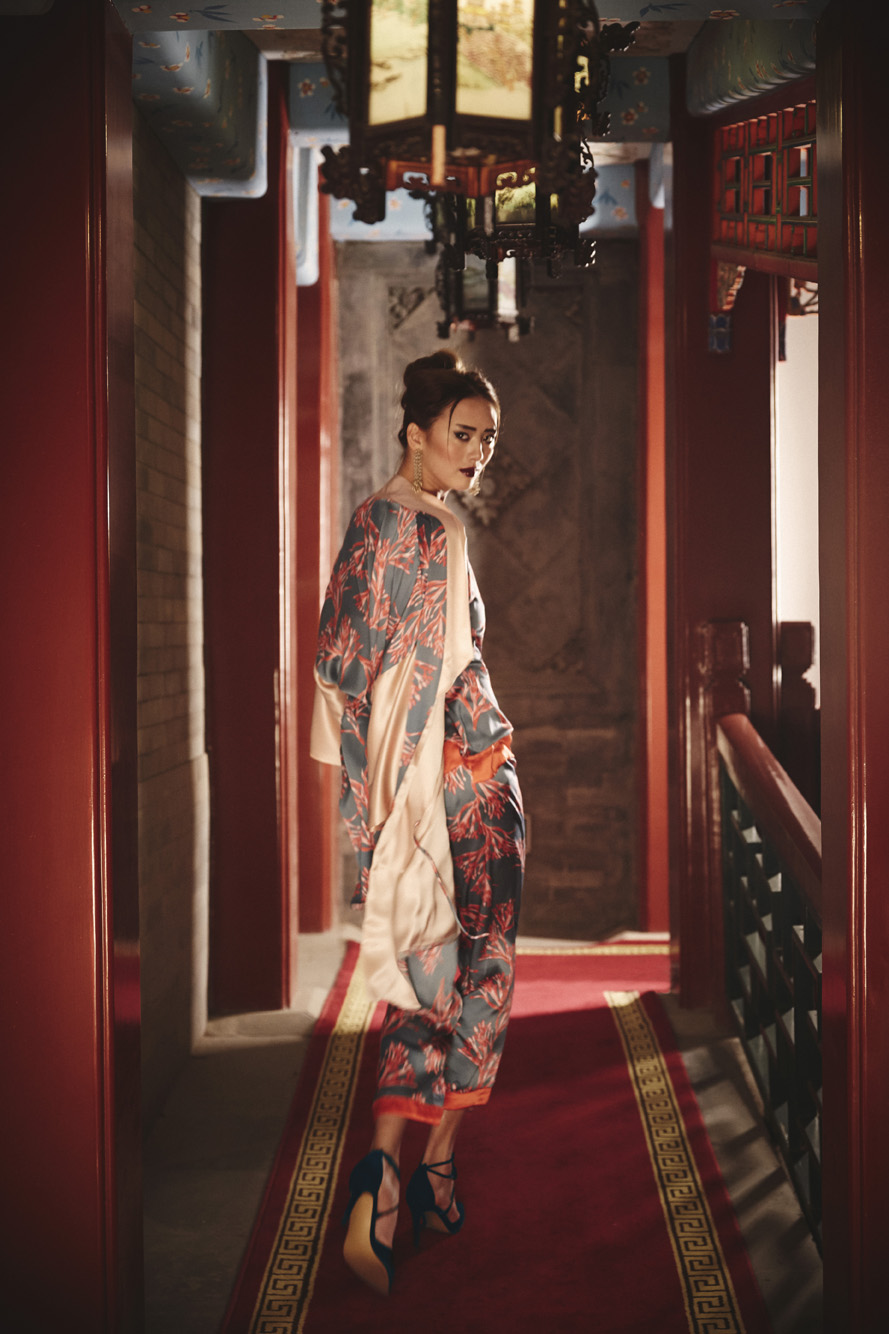 "I started Rose Fulbright because I love sharing my joy in colour and elegant design with others. I am truly fulfilled when people enjoy and appreciate my timeless creations."

Rose Fulbright-Vickers
At Rose Fulbright they believe that luxury should mean positive things for the suppliers and also for the customers. Their responsibility is to use and celebrate those manufacturers and suppliers working to be as ethical and sustainable as possible. They ensure the way they do business is as ethical and sustainable as possible, following their own bespoke sustainability strategy. Rose Fulbright collaborate with and contribute to organisations working to make a long-term difference in how the fashion and design industry functions.
The pieces are made to be timeless. The clients are educated on how to look after their items properly to ensure they last as long as possible, and can be passed down to future generations to cherish. It is the aim to make garments that last, but it is also understood that with everyday wear, some damage can occur. So items can be sent back for free repairs, and for any items that are beyond repair, Rose Fulbright will offer a voucher for any pieces sent back, so that it can be recycled responsibly.
Furthermore Rose Fulbright works with local manufacturers, who reduces the carbon footprint involved in shipping, import and export. The fabrics are sourced, where possible, from environmentally and ethically sound suppliers. Fabric wastage is minimised by creating new products from offcuts.
IMAGE CREDITS | ROSE FULBRIGHT
Discover more