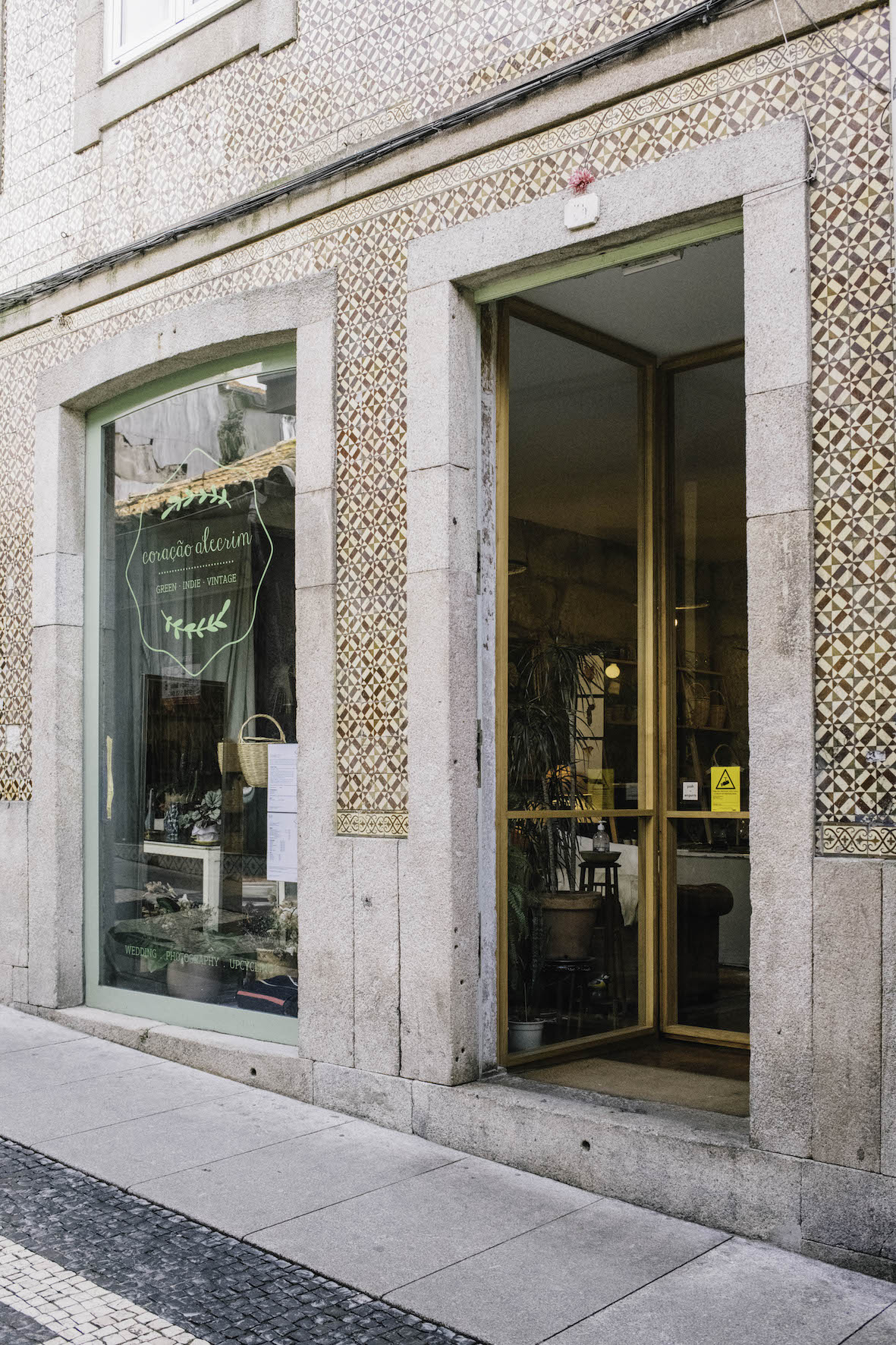 CORAÇÃO ALECRIM IN PORTO:
sustainable products and vintage pieces with story.
Rita's Store in Porto:
A REAL HEART AFFAIR
Since 2010, Rita Dixo has been selling locally sourced, ethical apparel, homegoods, beauty products, and vintage pieces at her store, Coração Alecrim. To put together her range, she likes to travel around Portugal and gets inspiration from nature. This is also reflected in the interior of her shop, which radiates naturalness and a cosy, homely atmosphere with plants and lots of wood. In a short interview, Rita explained to us what people need to learn to understand better and also told us about a personal, surprising experience.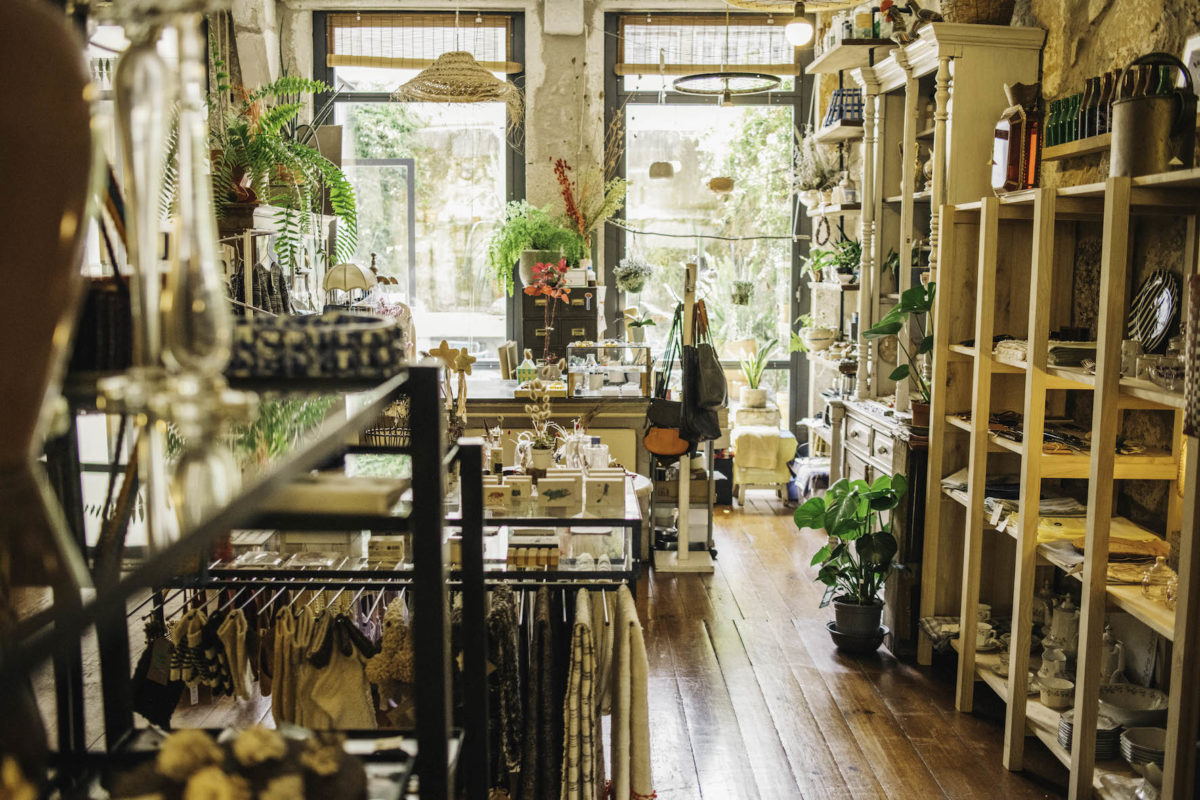 Rita, what is your philosophy?
Our concept is based on sustainability. We believe it is possible to consume beautiful products that are made ethically, fairly and with respect for the manufacturer and the planet.
How do you get inspiration for your range?
I like to travel around Portugal and meet new artisans. I also love collecting vintage pieces from private homes or selecting them one by one from social shops. My inspiration comes from nature, as well as from brands I love. In general, though, I think the problem now is that there are too many things that inspire us, too many images that we see on the internet every day. We need to slow down and to focus.
Are people increasingly looking for fairly made products?
People are becoming more aware of their consumption, but it's hard work to educate them. Our products need time to finish. They are made from high-quality natural sources and are produced on a small scale, making them more expensive compared to multinational brands. When you buy something in our store, you're not just buying a product, you're buying a story. The money spent goes directly to real people and families.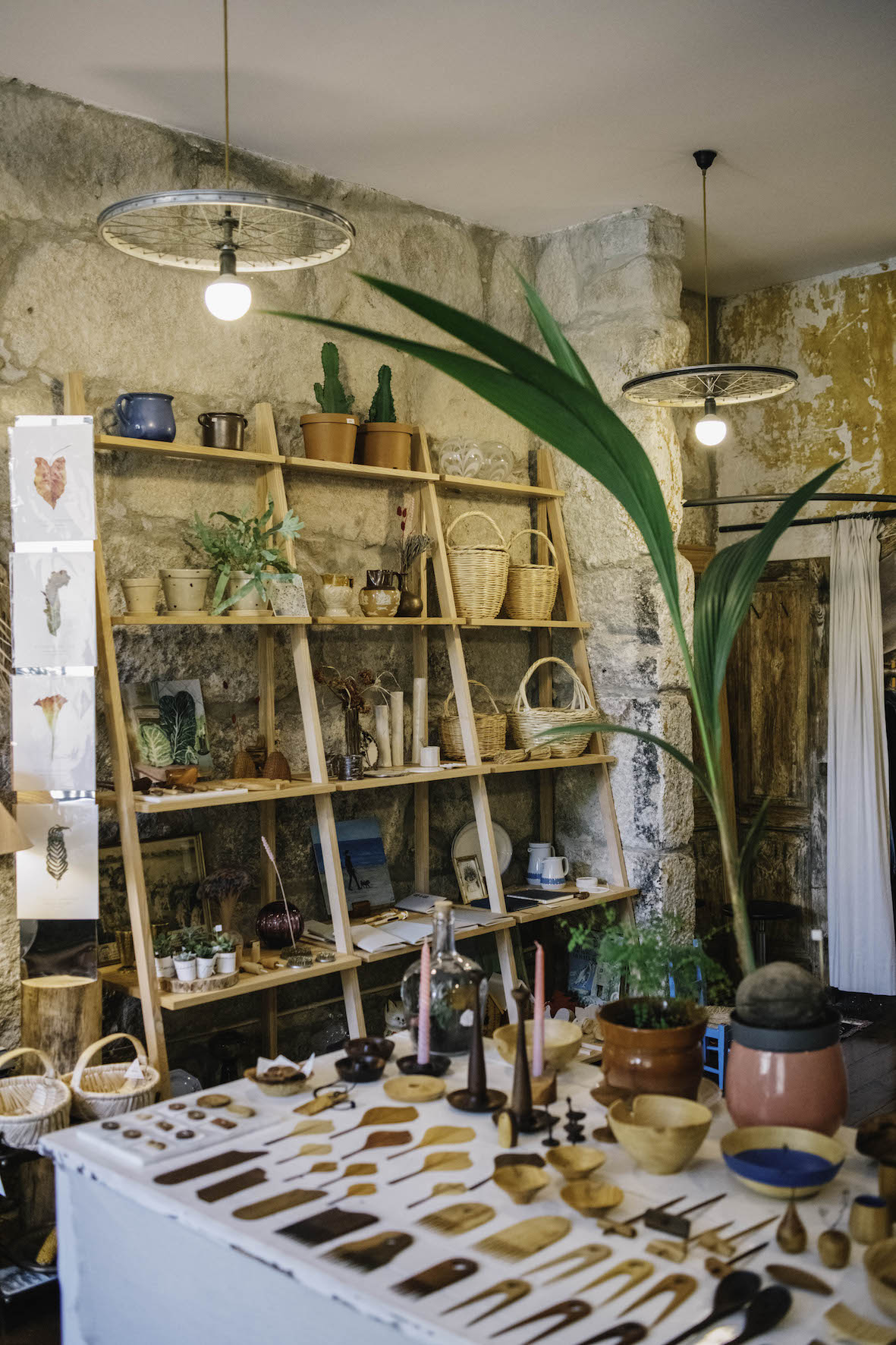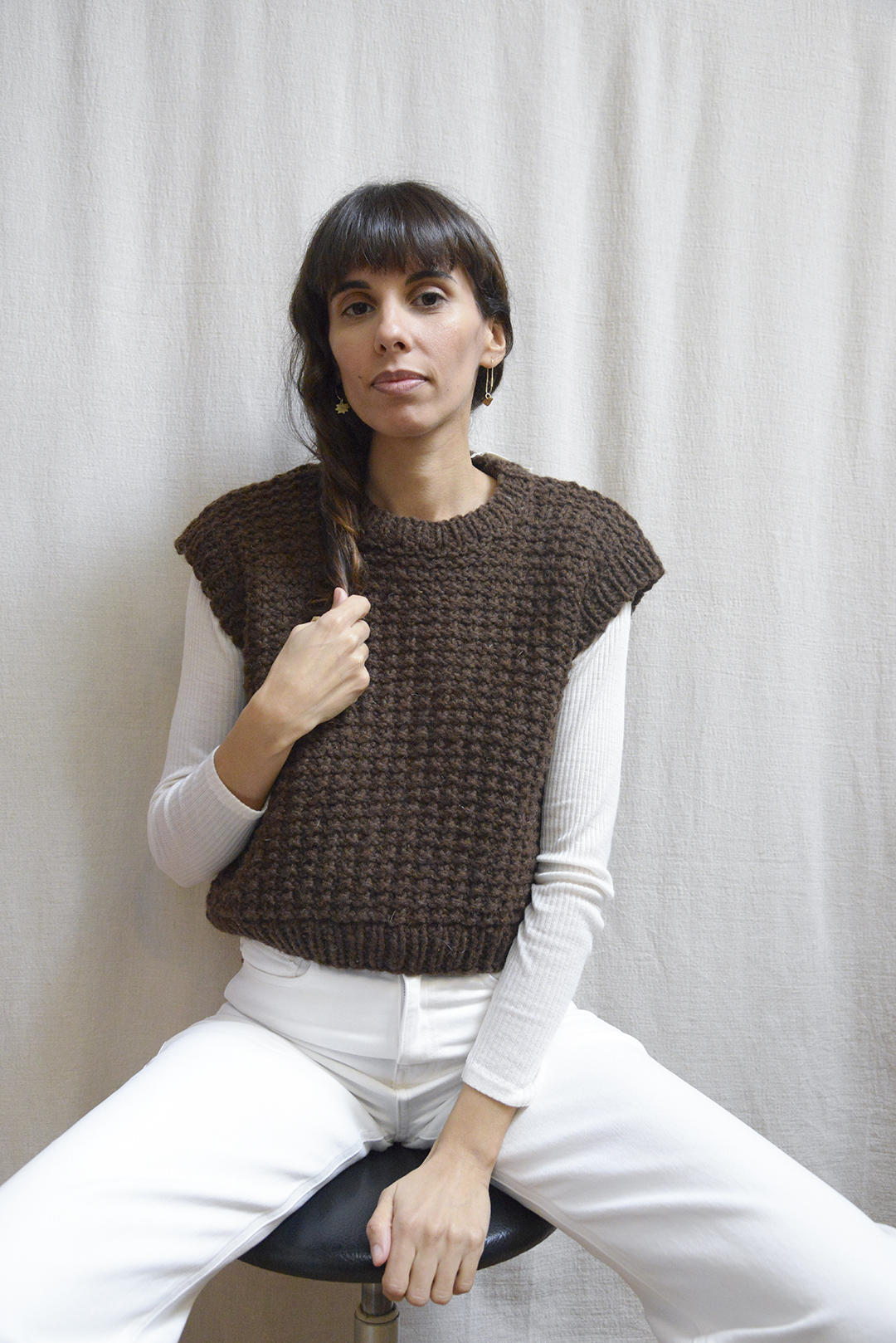 "When you buy something in our store, you're not just buying a product, you're buying a story."

Rita Dixo, store owner of Coração Alecrim.



How would you describe the interior of your store?
When people come in they say it looks so familiar. And I create the store to be a home. The light, the plants and the scent that comes from the mix of woods, flowers and soaps that we have create a real feel-good space.
What is a problem for you in retail?
There are so many brands and stores, so it is difficult to be chosen by customers. And e-commerce is also a big challenge now. The big companies invest a lot in marketing and people who work on Google Adds. Small brands like ours remain invisible.
Do you have a story that you remember particularly well?
Three years ago an English interior designer walked into the shop and fell in love with everything we have there for a project she was working on in Mallorca, Spain. She literally bought half of our range and my co-worker called me to come into the store as it was impossible to pack everything alone and do such a large bill. It was Saturday and I was having an ice cream with my daughter.
Coração Alecrim Store
Travessa de Cedofeita, n.28
4050-183 Porto
Opening hours: Monday to Saturday from 11 a.m. to 7 p.m
photos by @michaelgannonphoto