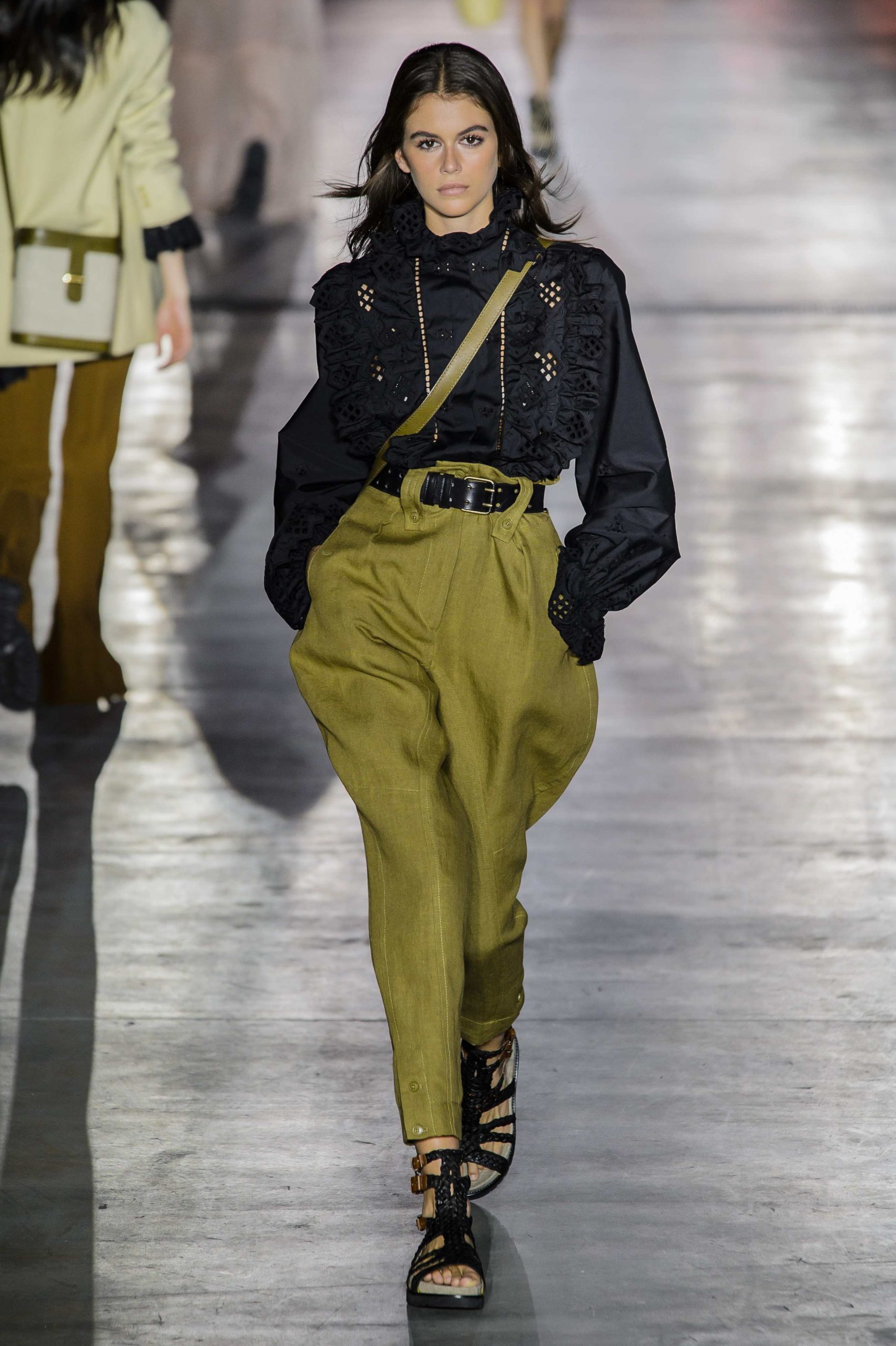 TRENDSPOT
Prairie Romance
The colonial safari look, originally created by Yves Saint Laurent in the 1960s, is currently one of the most important trend topics – and has been for two seasons. Saint Laurent showed himself as a designer, above all shaped by his life between two cultures – the Moroccan and the French. He was the first to bring traditionally inspired caftans and patterns onto the catwalk and is considered a pioneer in the field of cultural mix, which is essential for today's fashion.
Designers of our time are often oriented towards past decades and their characteristics. However, inspiration and orientation are anything but templates for copies and so this trend is also modified, updated and with a contemporary update of our sense of style. Clothing currently does not work without sportiness and performance character. After long years of absolute sportiness in women's fashion, there is clearly an increased urge to be more feminine. The new colonial-romantic look therefore scores with a less uniform and masculine character – the stiff shirt blouse is replaced by the feminine lace blouse with ruffles, the trench coat gets significantly more ruffles, length and playful details, the whole silhouette a visible increase in volume and the waist slides back into the center of the overall picture. The trend is much younger and more casual than the original and leaves plenty of freedom to combine – the high-cut pleated trousers with a conical cut and a feminine pleated waistband are a key item, as are cargo pants with pocket details. In addition, feminine skirts and light jumpsuit variants with lace details as well as gimmicks with wrap-around optics are shown, which reach into the Asian and thus make the kimono, which is very popular this season, an important item of clothing in this topic too.
Der koloniale, ursprünglich von Yves Saint Laurent in den 60er Jahren ins Leben gerufene Safari-Look, ist eines der derzeit wichtigsten Trendthemen – und das bereits seit zwei Saisons. Saint Laurent zeigte sich als Designer vor allem geprägt von seinem Leben zwischen zwei Kulturen- der marokkanischen und französischen. Er brachte als erster traditionell angehauchte Kaftane und Musterungen auf den Laufsteg und gilt als Vorreiter im Bereich des Kulturmixes, der gerade für unsere heutige Mode essentiell ist.
Designer unserer Zeit orientieren sich häufig an bereits vergangenen Jahrzehnten und ihren Charakteristika. Inspiration und Orientierung sind jedoch alles andere als Vorlagen für Kopien und so zeigt sich auch dieser Trend modifiziert, aktualisiert und mit einem zeitgeistigen Update unseres Stilempfindens. Bekleidung funktioniert derzeit nicht ohne Sportivität und Performance-Charakter. Nach langen Jahren der absoluten Sportlichkeit in der Damenmode, kommt allerdings deutlich wieder ein verstärkter Drang zu mehr Weiblichkeit zum Vorschein. Der neue kolonial-romantische Look punktet daher mit weniger uniformellem und maskulinem Charakter – die steife Hemdbluse wird durch die feminine Spitzenbluse mit Rüschen ersetzt, der Trenchcoat bekommt deutlich mehr Raffungen, Länge und verspielte Details, die gesamte Silhouette ein sichtbares Mehr an Volumen und die Taille rutscht wieder in den betonten Mittelpunkt des Gesamtbildes. Der Trend zeigt sich deutlich jünger und lässiger als das Original und lässt viele Freiheiten zur Kombination offen – die hoch geschnittene Bundfaltenhose mit konischem Schnitt und feminin in Falten gelegtem Bund ist ebenso ein Key Item wie Cargo Pants mit Taschendetails. Darüber hinaus werden feminine Röcke und leichte Overall-Varianten mit Spitzendetails sowie Spielereien mit Wickeloptiken gezeigt, die bis ins Asiatische hineinreichen und damit den in dieser Saison sehr angesagten Kimono auch in diesem Thema zu einem wichtigen Kleidungsstück machen.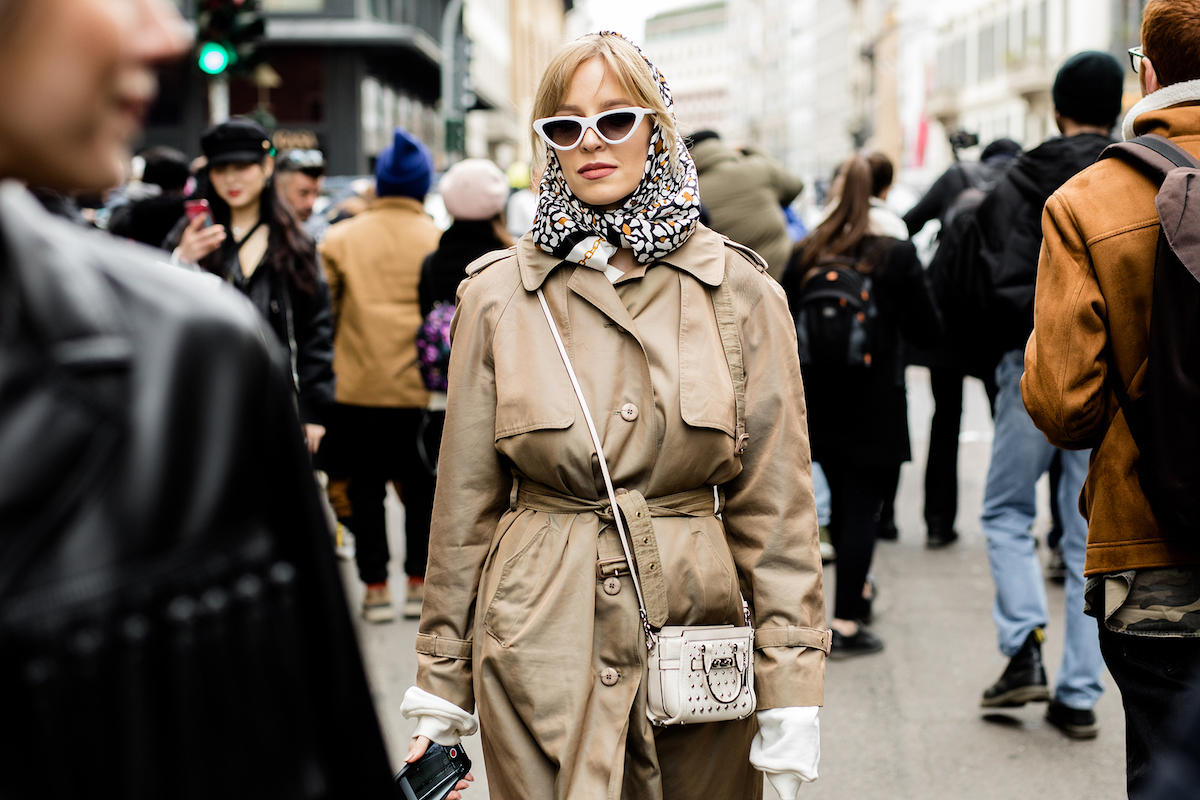 Discover more