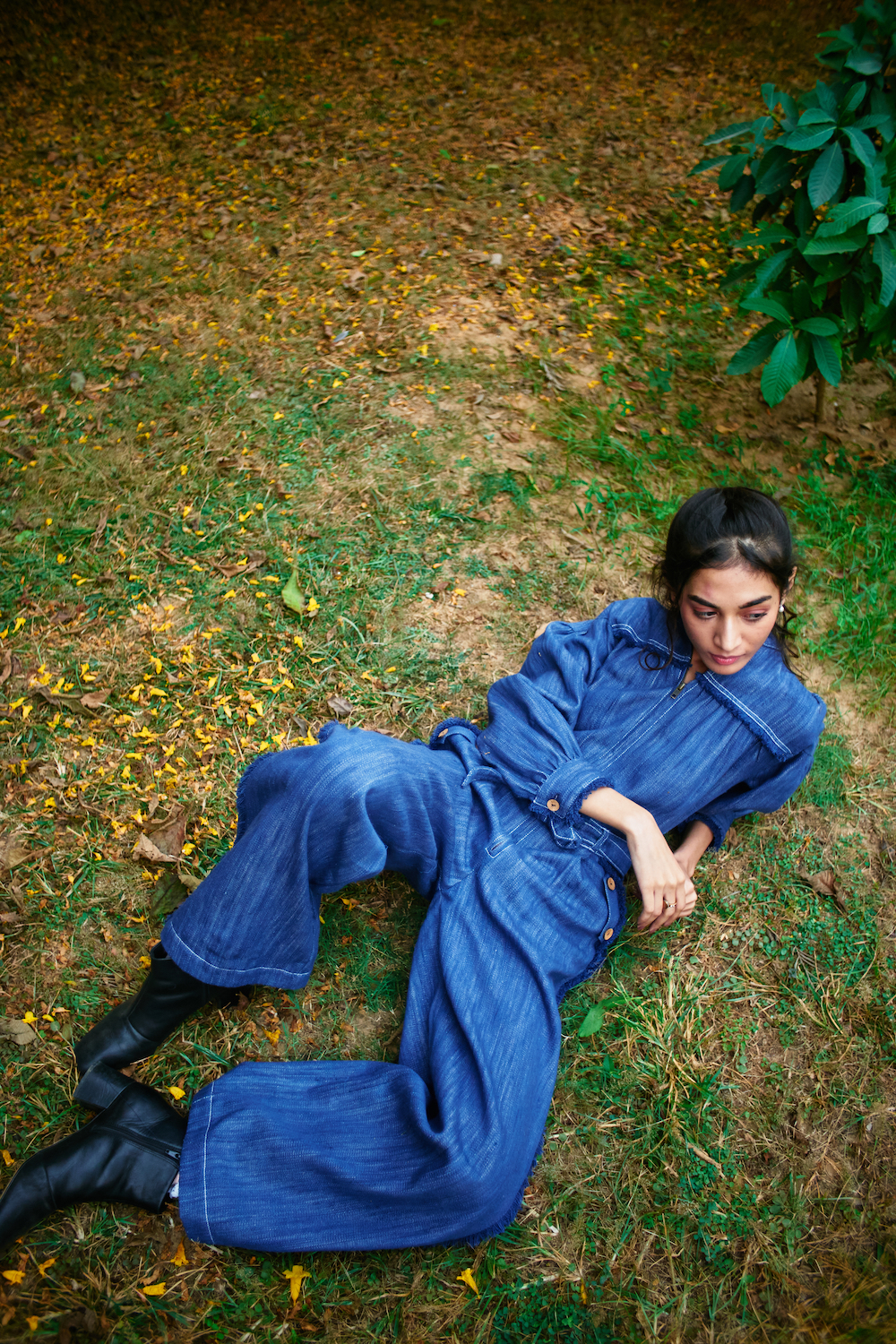 by AIMAN SABRI
Pozruh – NEW DELHI
SINCE 2019
Finalist at the Circular Design challenge award at Lakme Fashion Week 2019. Handmade, handcrafted products – ethical, socially and environmentally conscious.
Label Pozruh is the brainchild of Aiman Sabri. The brand brings you a collection of effortlessly cool sustainable fashion, using natural organic fabrics such as Hemp, handloom khadi and up-cycle techniques. At Pozruh they are considering various impacts that the fashion industry is making in today's world by creating handmade, handcrafted products that are socially conscious, environmentally conscious and ethical. Pozruh strongly believes in creating a system which help artisans and highlights Indian crafts and textile heritage. By supporting artisanal practices, they add more value to their product which also helps them support communities and reduce their carbon footprints.
With a Master's degree from London college of Fashion in Fashion & The environment Studies and Under Graduation from NIFT Delhi in Knitwear Design, Aiman has since spent a lot of time researching and studying the aspects of sustainable practices in the fashion industry. Pozruh was also selected as a finalist at the Circular Design challenge award at Lakme Fashion Week India 2019 and it has rapidly grown ever since.
The Nature cord collection is made in Pure fine hemp fabric and handloom cotton khadi. Hemp fabric is an extremely sustainable textile that's is naturally pest resistance, durable & long lasting. It is UV resistant and anti-bacterial, grown using very little water and has a look of classic linen which is great in warm and humid climate. The collection comprises of a highly sustainable denim range. The handloom khadi denim fabric is made without the use of electricity and dyed in natural indigo with very low carbon foot prints, making it one of the most eco friendly denims available in the market.
RECYCLE WEAVING
Pozruh uses discarded/waste fabrics from various garment manufacturing units and boutiques and converts them into beautiful unique products. Each piece of scrap is cut into strips and stitched. These are then converted into neat tapes. Such technique helps to reuse a large amount of waste fabric which would otherwise end up in land fills and effecting our environment.
Discover more