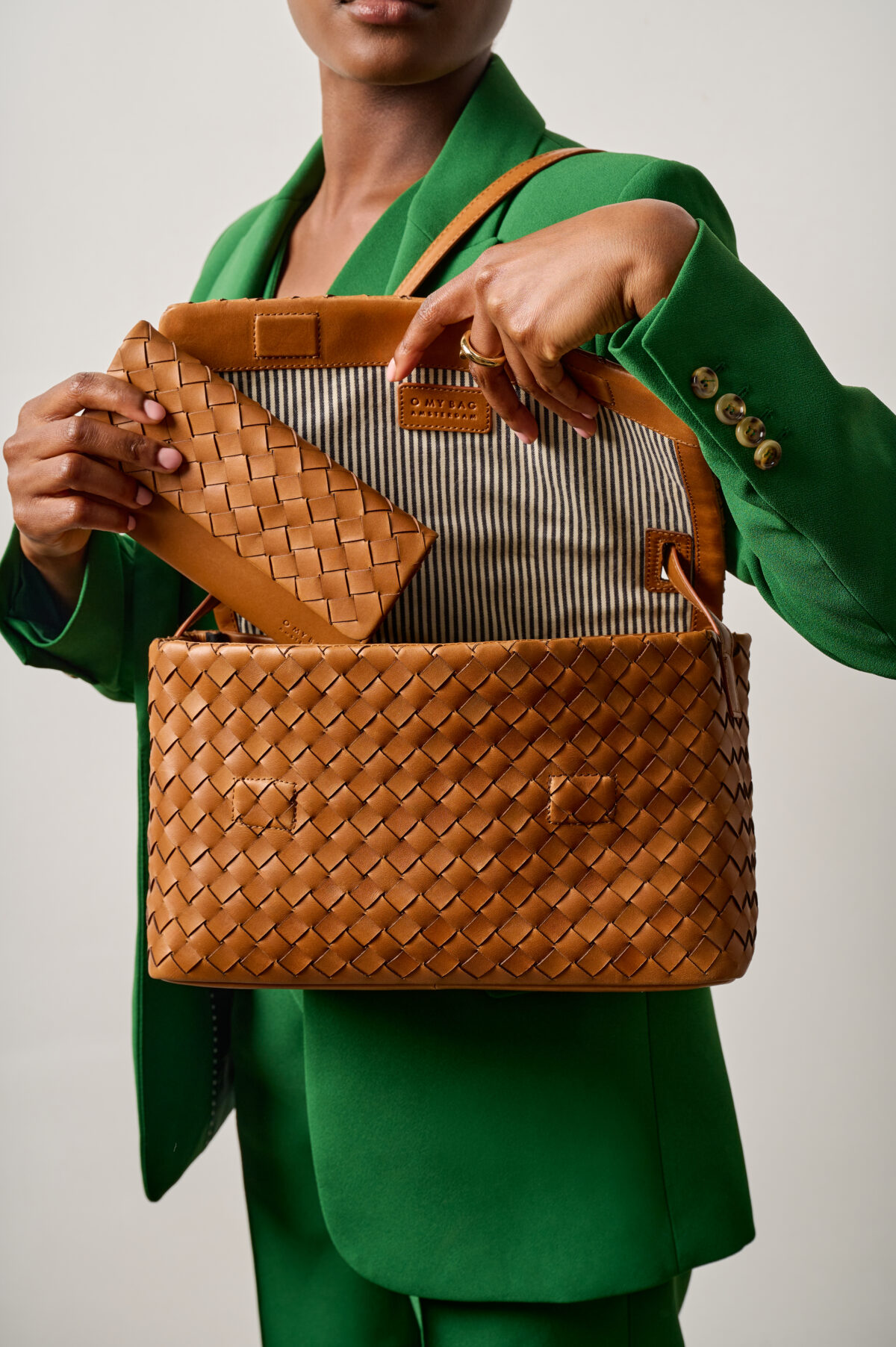 O MY BAG
High-quality bags made of premium eco-leather.
by Paulien Wesselink
In 2011, the founder of the fair fashion brand O my bag – Paulien Wesselink – made her way to India to visit leather manufacturers there. The goal of the dutch woman was not just to make bags, but above all to found an ethical and social enterprise that acts sustainably and responsibly – not only takes, but above all also gives.
Today O my bag bags are produced in the Kolkata region of India and the founder's idea bore fruit. All bags are manufactured under conditions that guarantee a safe and positive working atmosphere: fair wages, benefits are provided for, education and training are offered, women and minorities are given equal-work opportunities.
Paulien met with dozens of producers to find the right partners. As her company has grown more and more over the years, her chosen manufacturers, organizations and tanners have grown with it. Every step enables more jobs and international opportunities for her Indian partners and employees. The producers are certified and answer to international quality and ethics standards.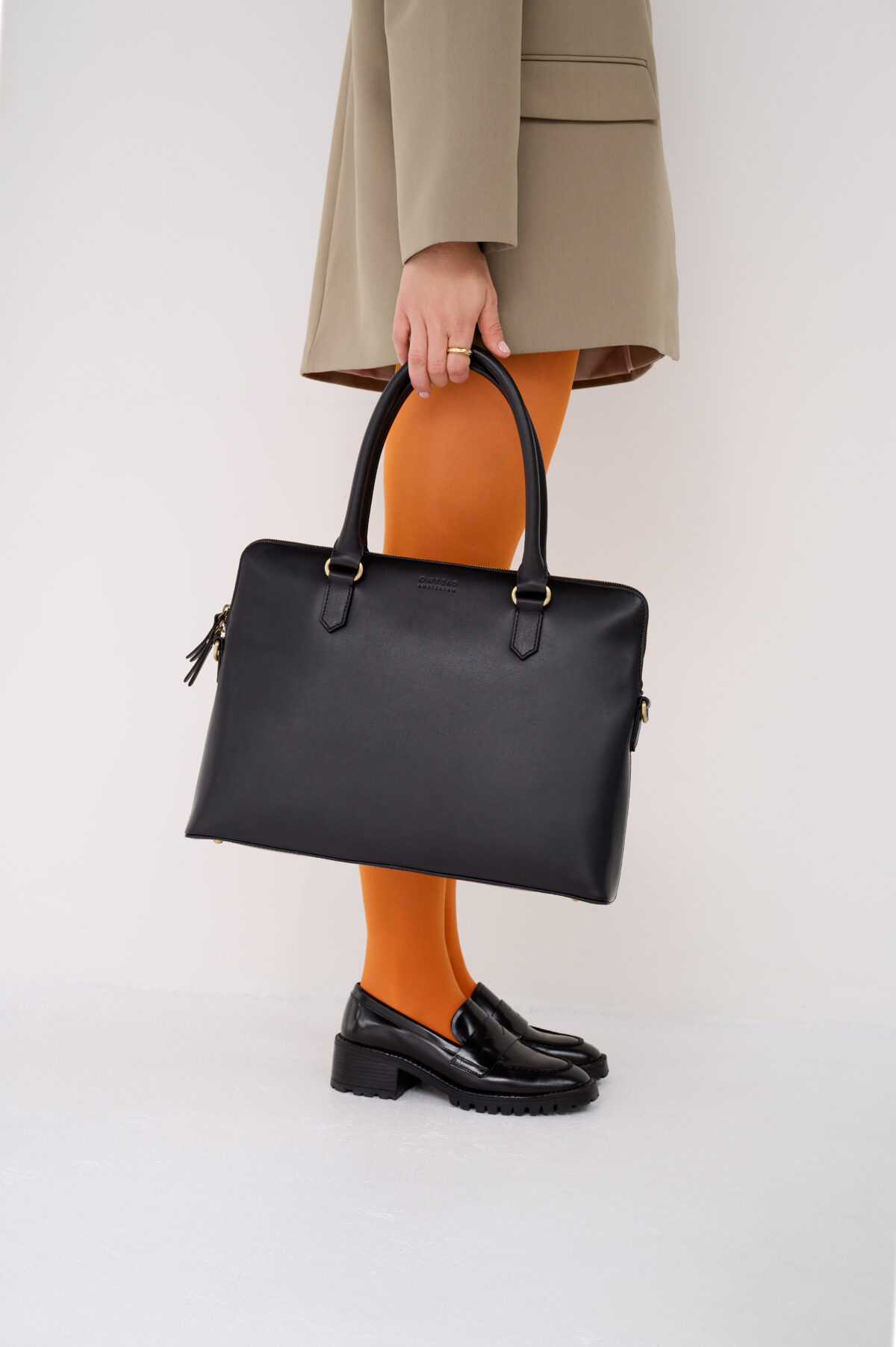 "We're flipping the script on the industry, proving that ethics and aesthetics can walk hand in hand down the runway."

O my bag
The design is timeless and classic – a long-lasting product must elegantly survive short-term trends.
Further quality is in the DNA of the company's products. O My Bag is standing strongly behind its belief to use real leather, as it's one of the most sustainable materials when treated well due its high quality and durability, and long lifespan. The bags are made of eco-leather. This is based on a cleaner and safer tanning process, a lower carbon footprint. This means without the use of harmful chemicals like chromium and without synthetic top finish. The process is not only safer for people and the planet, but also gives each bag an unique look and feel. A recently launched vegan line is produced with the use of apple leather.
In order to fully guarantee the longevity of the bags, a care and repair services and a second-hand program were introduced. O My Bag has achieved full traceability on the first two levels of its supply chain (e.g. factories and tanneries), and is looking to further improve this with the following suppliers (e.g. hardware providers).
Image Credits:
O my bag
Discover more