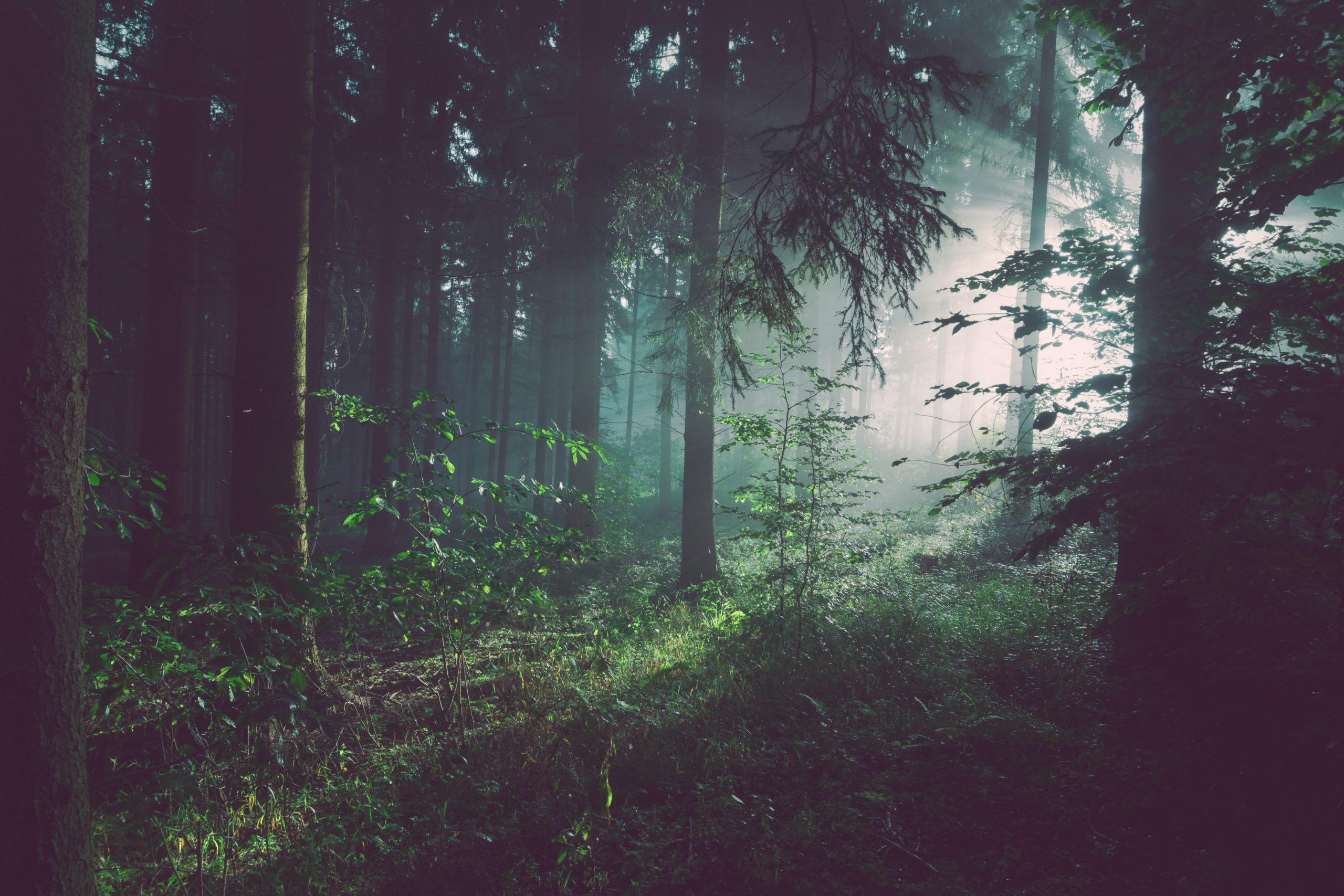 Mystic Tales
A strengthened feminism, caused by #metoo movements and social discussions about equality at work, as well as an increased sensitivity for the environment and a greater awareness of health in times of the pandemic, are currently fueling a lifestyle characterized by mysticism. It is a development that goes hand in hand with a love of nature and a strong sense of community and support, mindfulness, spirituality and healing. In parallel to this development, the term witchcore was formed. In fashion, Victorian-style dresses, among other things, reflect this trend. Voluminous sleeves and wide collars, flounces, accentuated shoulders, lace and materials such as velvet, silk and leather are characteristic, as are symbolic jewelry elements. Natalie Black, Trend Forecaster and Director of Strategy and Insights at Hierarchy, told German Vogue: "If you look at the current cultural landscape, people, especially our younger generations, experience massive upheavals and insecurities. What better way is there to regain control than following a movement that involves using your own inner strength, controlling your own reality, connecting with the higher senses and nature?"
In fact, Dior has already taken up the topic in its haute couture presentations. For autumn/ winter 2020/21, the fashion house staged its creations with elves, mermaids and nymphs in a magical forest. For the summer of 2021, an enchanted castle and the tarot theme were used as a framework for the presentation of the collection.
(photos from left to right: Sergio Souza/ unsplash, Dior Haute Couture SS21/ Imaxtree, Elia Pellegrini/ unsplash, Annie Spratt/ unsplash, Sebastian Unrau/ unsplash, Birmingham Museums/ unsplash)
Ein erstarkter Feminismus, bedingt durch #metoo-Bewegungen und gesellschaftliche Diskussionen um Gleichstellung im Beruf, sowie eine gesteigerte Sensibilität für die Umwelt und ein stärkeres Bewusstsein für Gesundheit in Zeiten der Pandemie befeuern aktuell einen von Mystik geprägten Lifestyle. Es handelt sich um eine Entwicklung, die neben Naturliebe Hand in Hand geht mit einem ausgeprägten Gefühl für Gemeinschaft und Unterstützung, Achtsamkeit, Spiritualität und Heilung. Parallel zu dieser Entwicklung hat sich der Begriff Witchcore gebildet. In der Mode reflektieren unter anderem Kleider im viktorianischen Stil diesen Trend. Voluminöse Ärmel und weite Kragen, Volants, Schulterbetonungen, Spitze und Materialien wie Samt, Seide und Leder sind charakteristisch, auch symbolische Schmuck-Elemente. Natalie Black, Trend Forecaster und Director of Strategy and Insights bei Hierarchy, erklärt gegenüber der deutschen Vogue: "Wenn man sich die gegenwärtige Kulturlandschaft ansieht, erleben die Menschen, insbesondere unsere jüngeren Generationen, massive Umwälzungen und Unsicherheiten. Welchen besseren Weg gibt es, die Kontrolle zurückzuerlangen, als sich nach einer Bewegung zu richten, bei der es darum geht, die eigene innere Kraft zu nutzen, die eigene Realität zu kontrollieren, sich mit den höheren Sinnen und der Natur zu verbinden?"
Tatsächlich hat Dior bereits das Thema im Rahmen seiner Haute Couture Präsentationen aufgegriffen. Zum Herbst/Winter 2020/21 inszenierte das Modehaus seine Kreationen mit Elfen, Nixen und Nymphen in einem magischen Wald. Zum Sommer 2021 nutzte man ein verwunschenes Schloss und das Sujet Tarot als Rahmen für die Vorführung der Kollektion.
(photos from left to right: David Koma/ British Fashion Council, Wolfgang Hasselmann/ unsplash, Shenju Chen/ unsplash, farrinni/ unsplash, Tim Mossholder/ unsplash, Saffu/ unsplash, Alice Alinari/ unsplash, Vinicius Muller/ unsplash, Rumana/ unsplash, Eyoel Kahssay/ unsplash, Elie Saab SS21/ Imaxtree, Susan Wilkinson/ unsplash)
Discover more