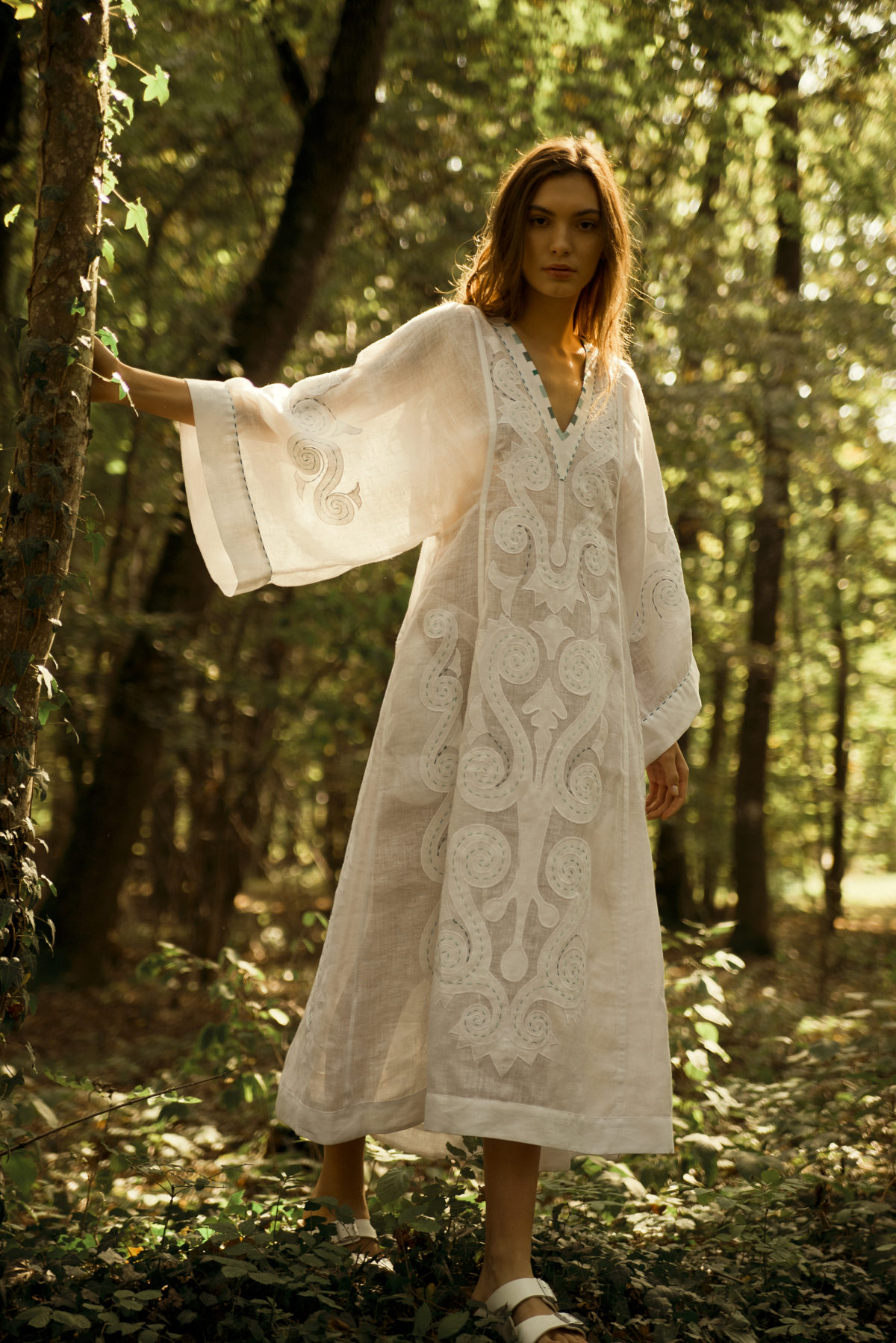 MY SLEEPING GYPSY
Bohemian designs that are made to last, with traditional embroideries and relaxed silhouettes.
MY SLEEPING GYPSY
by Katya Hermann
My Sleeping Gypsy is a brand founded by Katya Hermann during the events of the Ukrainian Revolution. It is currently owned by five female partners, of different ages, nationalities and social backgrounds, united by the idea of reconsidering consumerism through conscious design and responsible production practices. The values of the Brand are – sustainability, heritage, culture.
My Sleeping Gypsy is a proud promoter of so-called slow fashion – timeless design, to last for a lifetime of wear. Their creations are made with the desire to bring into the world something that will not be thrown away later. At My Sleeping Gypsy, they believe that people don't need more clothes, they need better clothes.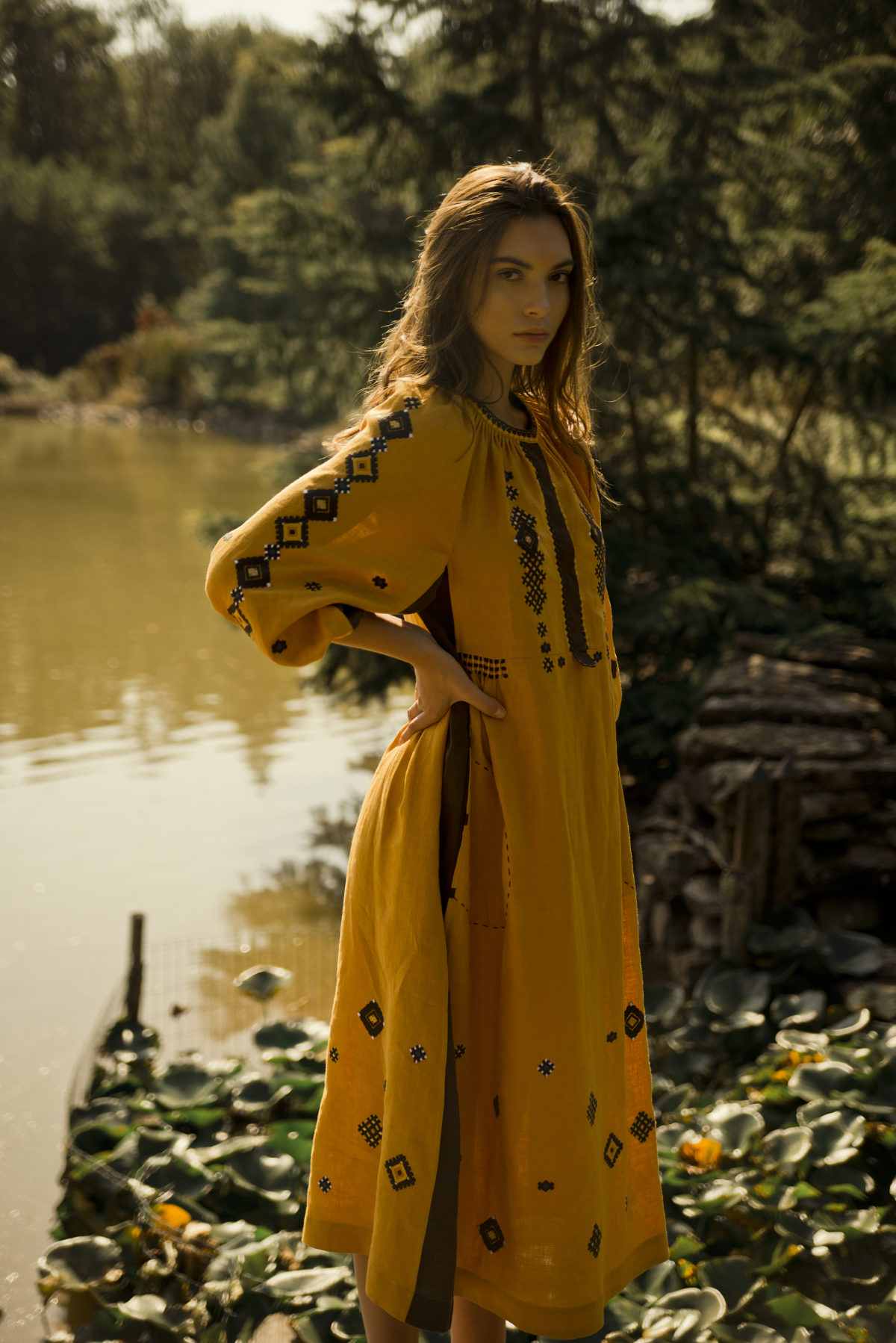 We aim to reestablish cultural heritage in a contemporary way, reconnect people to a knowledge of the past.

My Sleeping Gypsy
The design of My Sleeping Gypsy is a collection of various works of artists and craftsmen from around the world. My Sleeping Gypsy ornaments are created in collaboration with contemporary artists from all over the world. My Sleeping Gypsy is an international brand that can be purchased in more than 60 stores in 15 countries.
My Sleeping Gypsy creates voluminous silhouettes from local linen and hemp materials. A large amount of sophisticated handicrafts is used in their products, which gives life to the dresses, leaving a human touch on them.
The embroidery and the ornament they create is the message, the alphabet with which they convey ideas of balance and harmony to the world. Each of them is original and created depending on the idea of the collection.
My Sleeping Gypsy creates garments that are designed to protect and empower. To help you change for the better, make mindful choices and cherish what we have.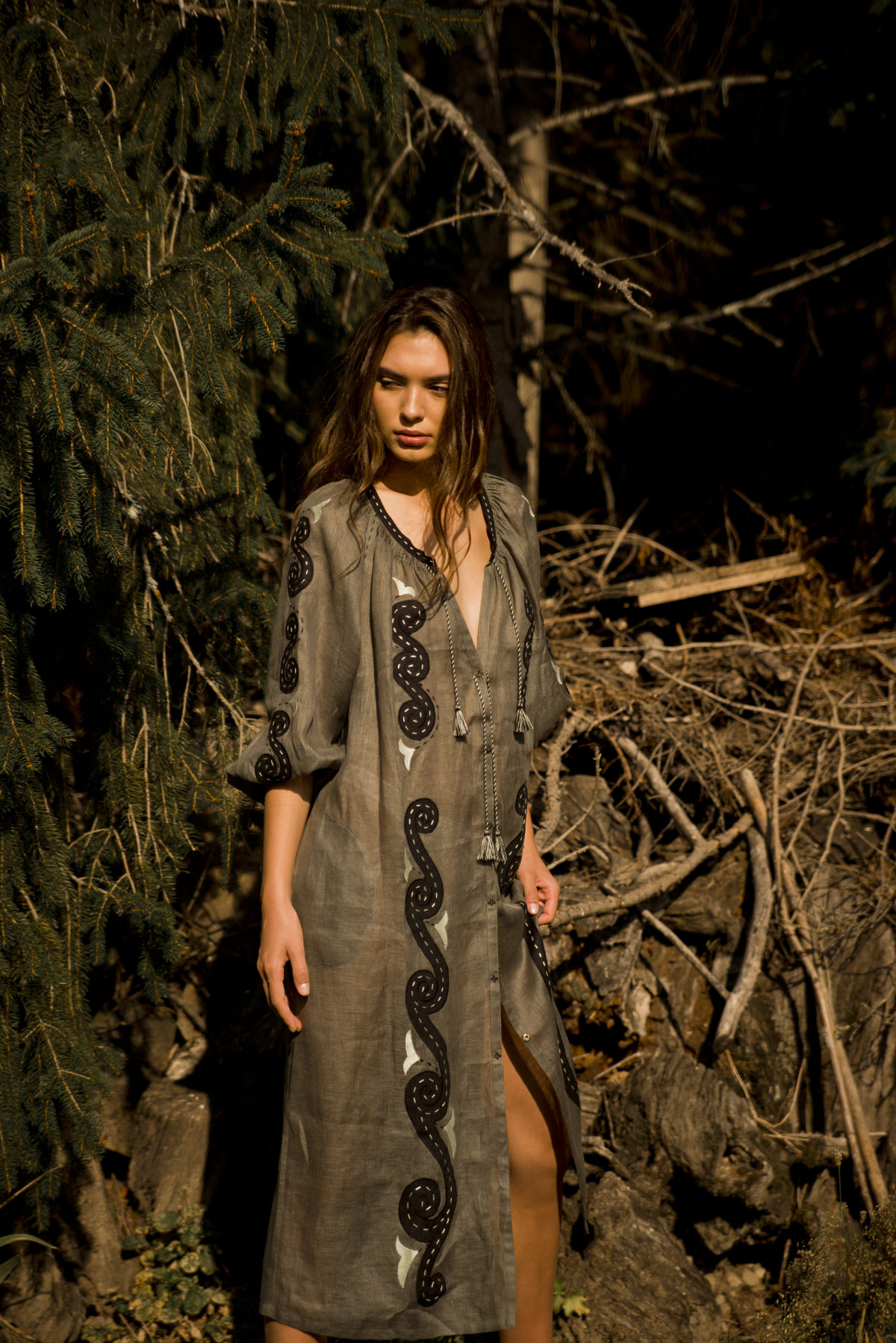 IMAGE CREDITS | MY SLEEPING GYPSY
Discover more