LOCAL PATTERN
Hand-painted or sketched artworks. All Prints are created in-house and in collaboration with local artists.
LOCAL PATTERN
by Josep Moya, since 2016
The menswear clothing brand Local Pattern was established in 2016. The contemporary fashion collections are sustainably crafted in Barcelona. Relaxed construction and interesting prints are combined to create collections each season that draw a quirky approach to the modern wardrobe. The style refers to streetwear sensibility and plays with sarcasm offering a place where strength and sensitivity can coexist.
All Prints are created in-house and in collaboration with local artists.
Each artwork is original, hand-painted or sketched, and printed onto refined fabrics.
The clothing is designed and sustainably manufactured in limited productions in Barcelona. The collections showcase the finest quality and materials of the local Spanish industry. Local Pattern proudly supports the recovery and continuity of the area's rich textile heritage.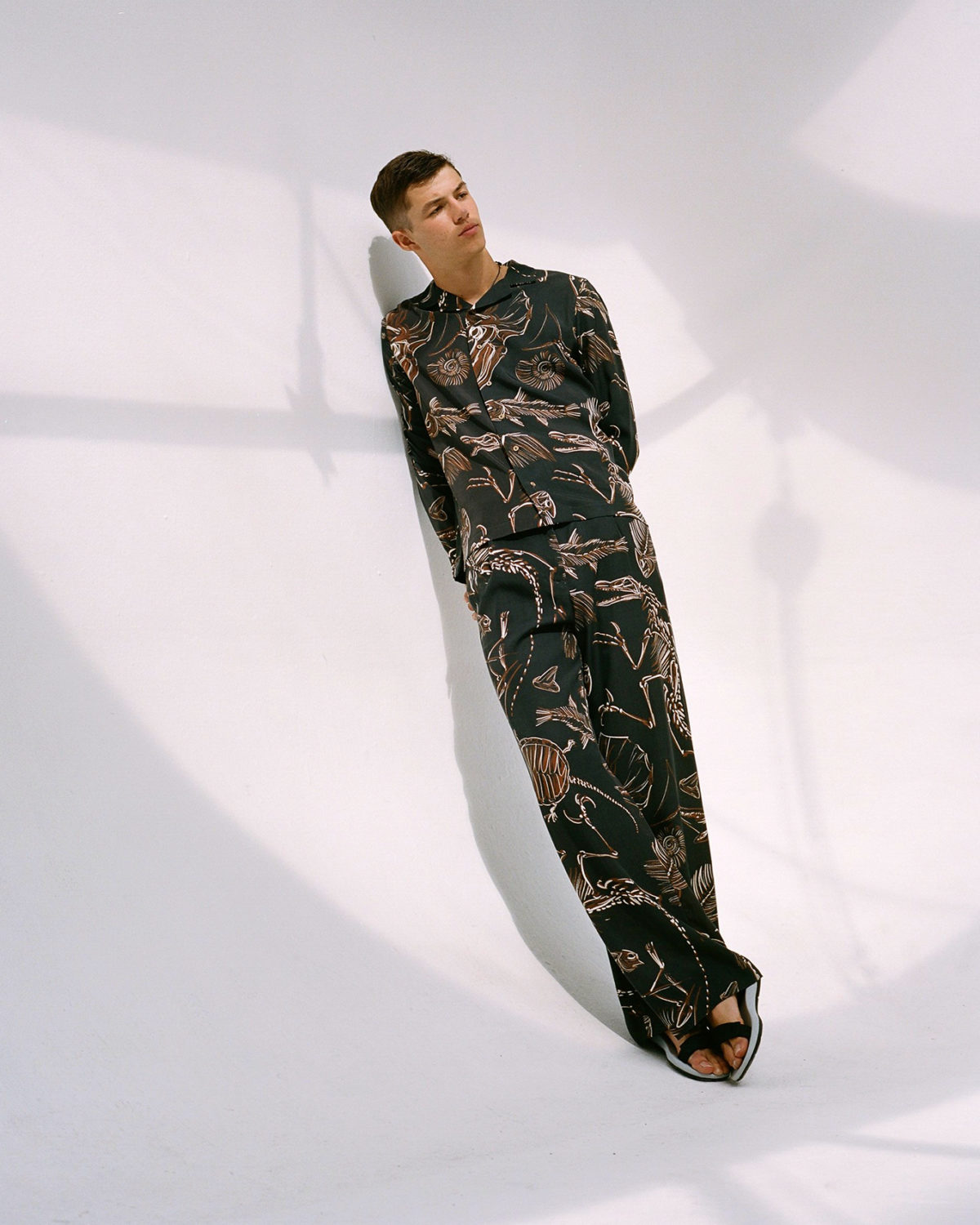 "We draw inspiration from nostalgia, holiday travels, and unique places discovered during dreams."

JOSEP MOYA
Local Pattern is an art project by Josep Moya, an 80′ dreamer from Barcelona. After graduating in Art and Design in 2005 in Escola Massana from Barcelona, he began to work as a print designer for a multinational fashion company in Spain. He dedicated many years to that company, which he developed as a graphic team director and gave him the opportunity to travel the world.
But finally, the passion he has for the beauty of elaborated prints and the rejection of the unsustainability encouraged him to take the step in 2015 to leave his safe and orderly style-life and venture into creating a contemporary clothing brand that shows his ethics and character.
IMAGE CREDITS | LOCAL PATTERN
Discover more