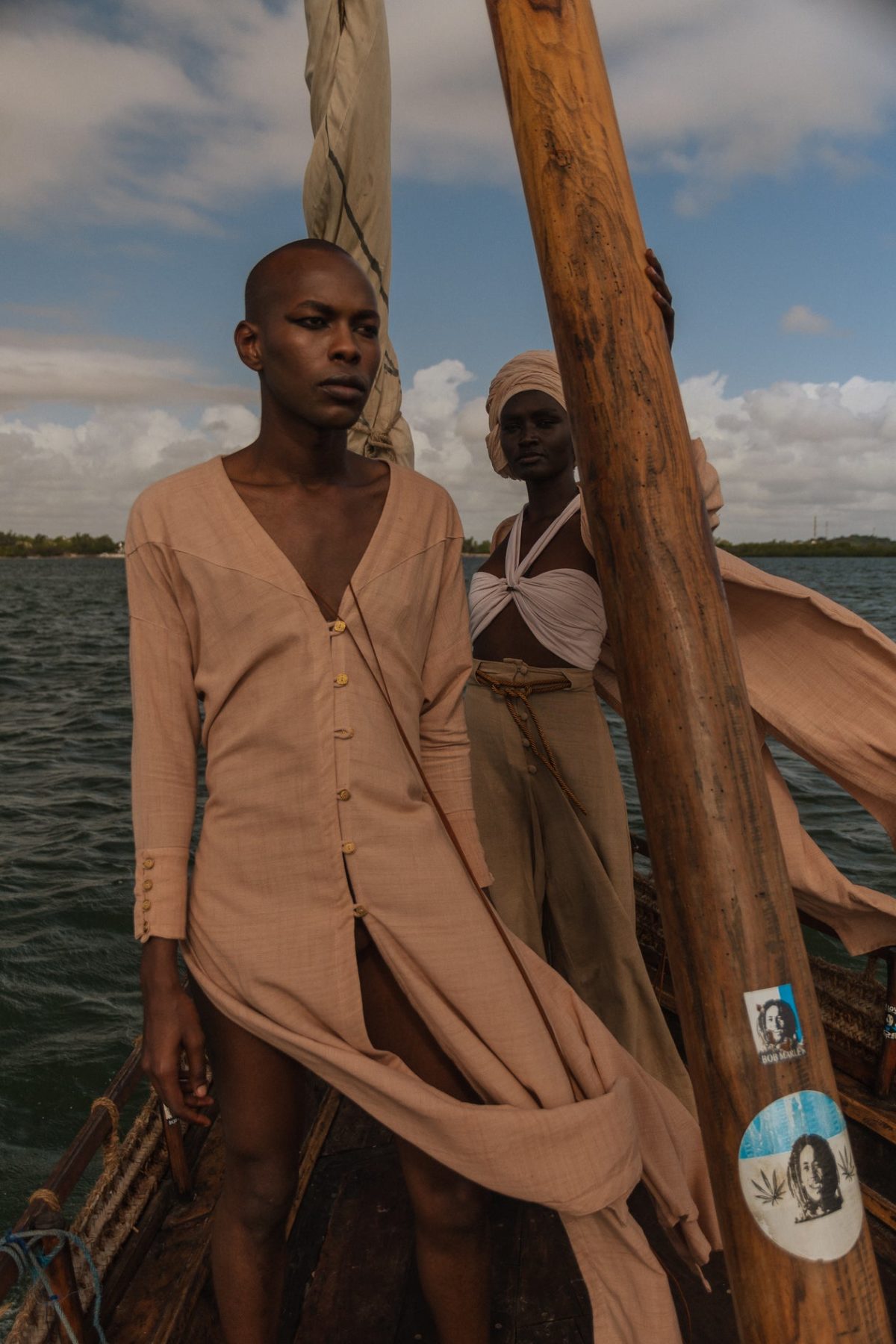 LILABARE
Handcrafted, natural dyed pieces that refer to ancient textile traditions from Kenya.
LILABARE
by Ria Ana Sejpal
LILABARE collections are created by a small team and network of experienced artisans and creatives from Kenya. LILABARE's Founder and Creative Director, Ria Ana Sejpal, is a Kenyan designer who has been creating sustainable and ethical fashion since she was 13 years old. From the very beginning it was her goal to create a positive impact with her label and her passion for fashion design. A long-term benefit for the community and ecosystem is the focus of the production.
The farmers, weavers and spinners involved in production are experienced and long-term partners. The vision of creating purposeful creations that have a positive impact on the local community and environment is shared by all. All members of the entire value chain are paid a decent living wage and have good working conditions with plenty of natural light, greenery, access to financial support and health care.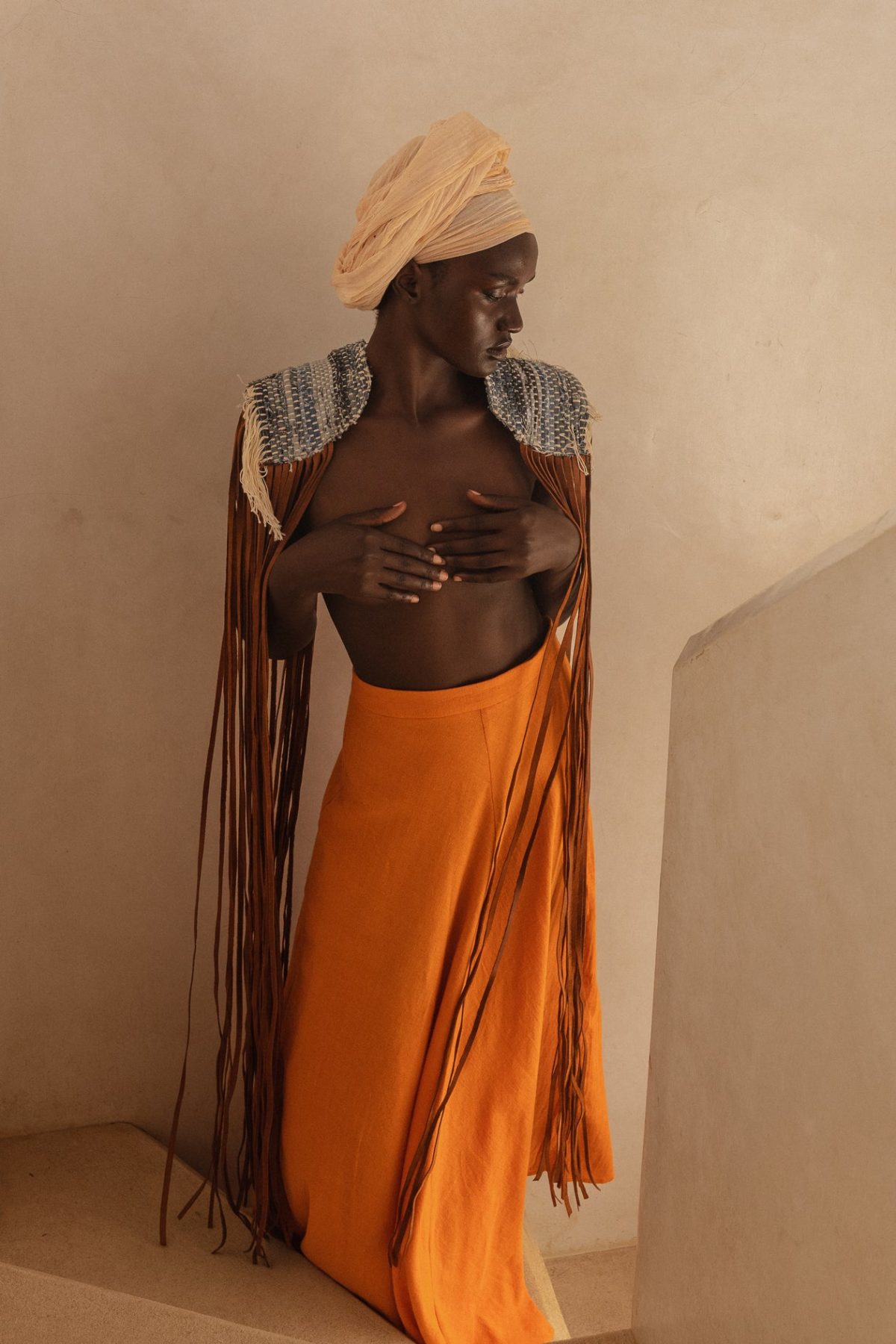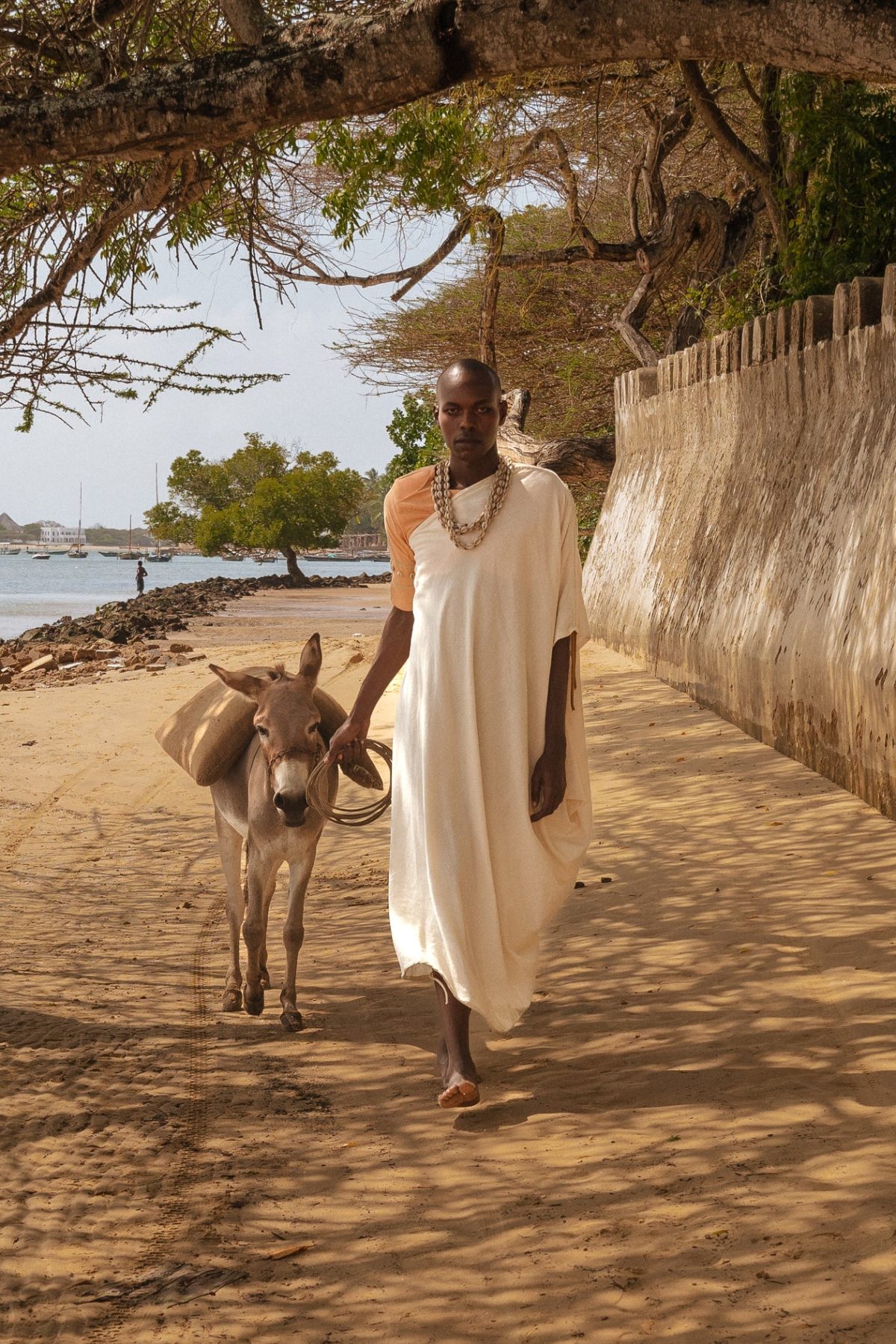 "We don't inherit our land from our ancestors, we borrow it from our children."

Ria Ana Sejpal
'Lila' is a Sanskrit world meaning 'the outcome of creative play', and 'bare' 'raw, in its natural state': these are the founding pillars of the clothing designs. LILABARE revive ancient textile traditions and reinvent local handcraft, creating pieces that are designed to last. Natural resources and upcycling methods are used through the artisanal communities.
LILABARE works with the local agricultural sector and restaurants in the community to use their waste and the pigments it contains to dye textiles. These naturally colored fabrics are used in over 80% of the clothing designs. Together with the partner Africa Collect Textiles, the brand also creates accessories and details for LILABARE clothing from worn denim fashion that would otherwise have ended up in landfills. LILABARE also incorporates vintage sarees into the apparel line, designing kimonos, throws, kaftans, corduroys and more. The excess of embellishments and details are used in other garments as a result of a zero waste policy.
LILABARE has trained artisanal partners in non-toxic, natural and environmentally responsible dyeing. When the brand's garments end up in landfill, they contain no toxic chemicals and the composition of the creations is fully compostable.
Image Credits:
Designer & Concept: @lilabare, @riaananas
Photographer: @maganga.mwagogo
Muses: @mundia_soreal, @official_charitycherus
IMAGE CREDITS | LILABARE
Discover more