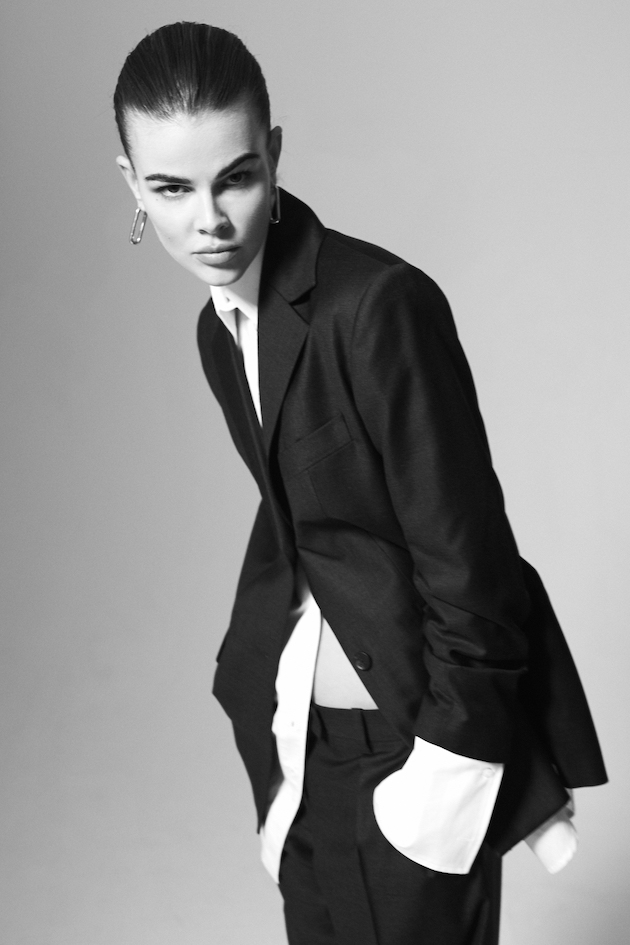 LAURA PITHARAS
Menswear for Womenswear. Produced locally and sustainably in UK.
LAURA PITHARAS
With her self named brand, the founder and designer Laura Pitharas creates uniquely luxurious womenswear in a sustainable manner. Her collections offer a unique mixture of excellent design craftsmanship and a tribute to the beauty of women – in her particular own way. Her designs show the distinctive influence from mens' fashion. With her creations, she manages to break up original male silhouettes with femininity.
Laura often refers to her brand as "menswear for womenswear", her goal is to make women feel their best through understated elegance. Laura gained her skills through her studies at the London College of Fashion. She graduated in menswear tailoring. Since then she has used her expertise to find and create the perfect women's suit.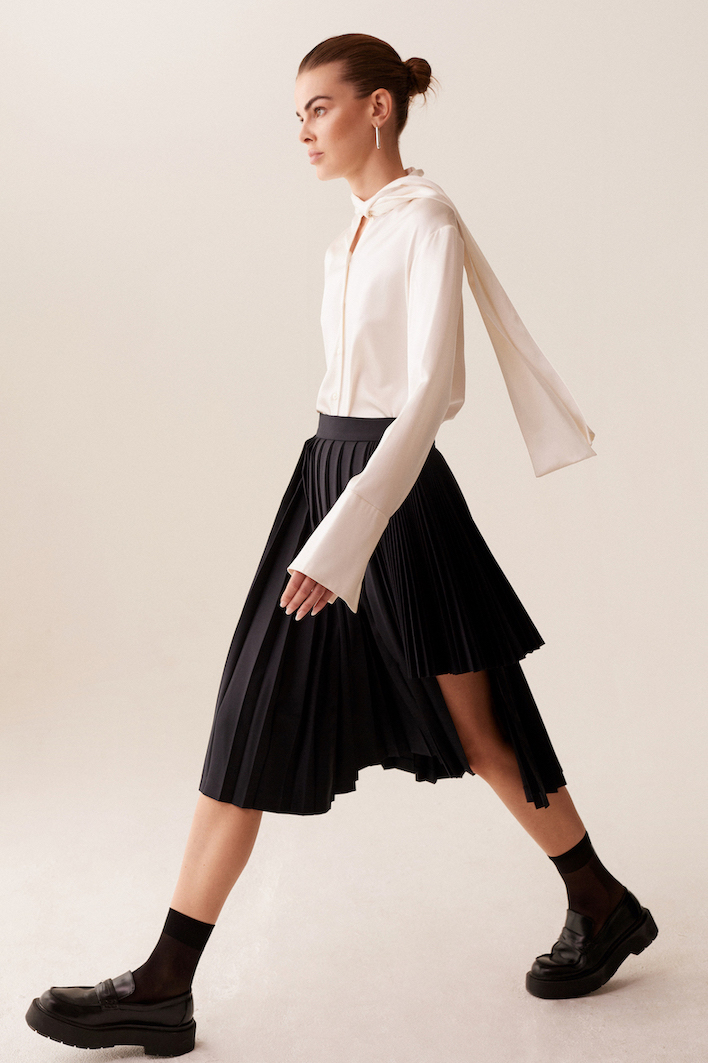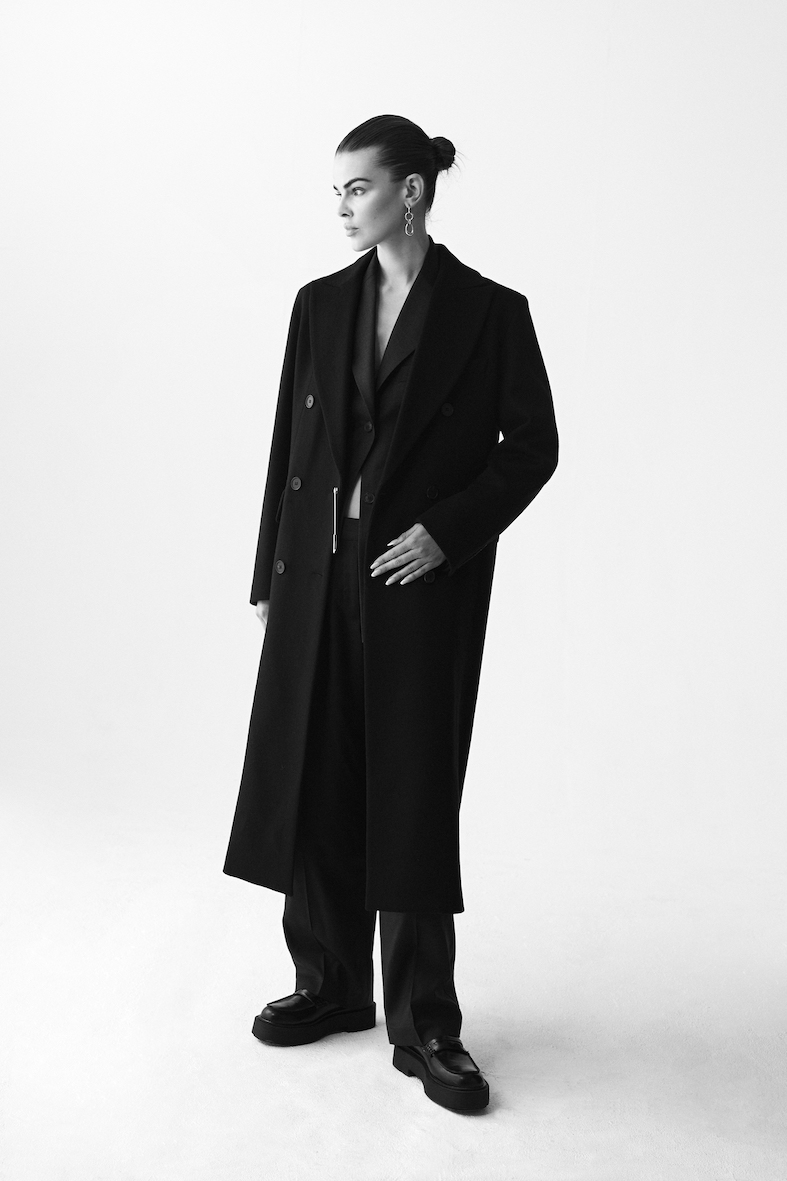 "In our collection we have only used organic or natural fabrics. Both our sampling and production manufacturing is based in North London. Creating our collection close to home cuts down our footprint as the collection is local and not traveling many air miles to reach us at our studio in East London."

Laura Pitharas
In her current collection Laura uses organic poplin cotton, organic bamboo silk with Oeko-Tex certified dyes, which is bio-degradable. All linings are sustainable made from FSC & Eco Vera approved viscose. The lining is Oekote certified. When possible, they even used GOTS certified organic cotton threads.
Laura's entire supply chain is transparent, fair and local. Traceability, accountability and fairness are at the forefront of the brand values allowing them to create their beautiful clothing as sustainable as possible. Furthermore, they want to celebrate the craft of their British suppliers. Originally from Yorkshire, Laura sources her wool direct from ALFRED BROWN – a family run mill and weavers of fine worsted cloth who are based in Leeds, Yorkshire founded in 1915.
The elaborated and artistically pleated silhouettes are handmade by ROSAMANDA PLEATERS. Kyri Hadjikyriacou the owner of Rosamanda pleaters has been hand pleating in London for over 40 years working with top British designers. Kyri designs the most intricate pleating patterns which he creates from scratch.
Laura respects her supply chain and aims to build lasting relationships with all of her suppliers and manufacturers.
Image Credits:
TOM CATTANACH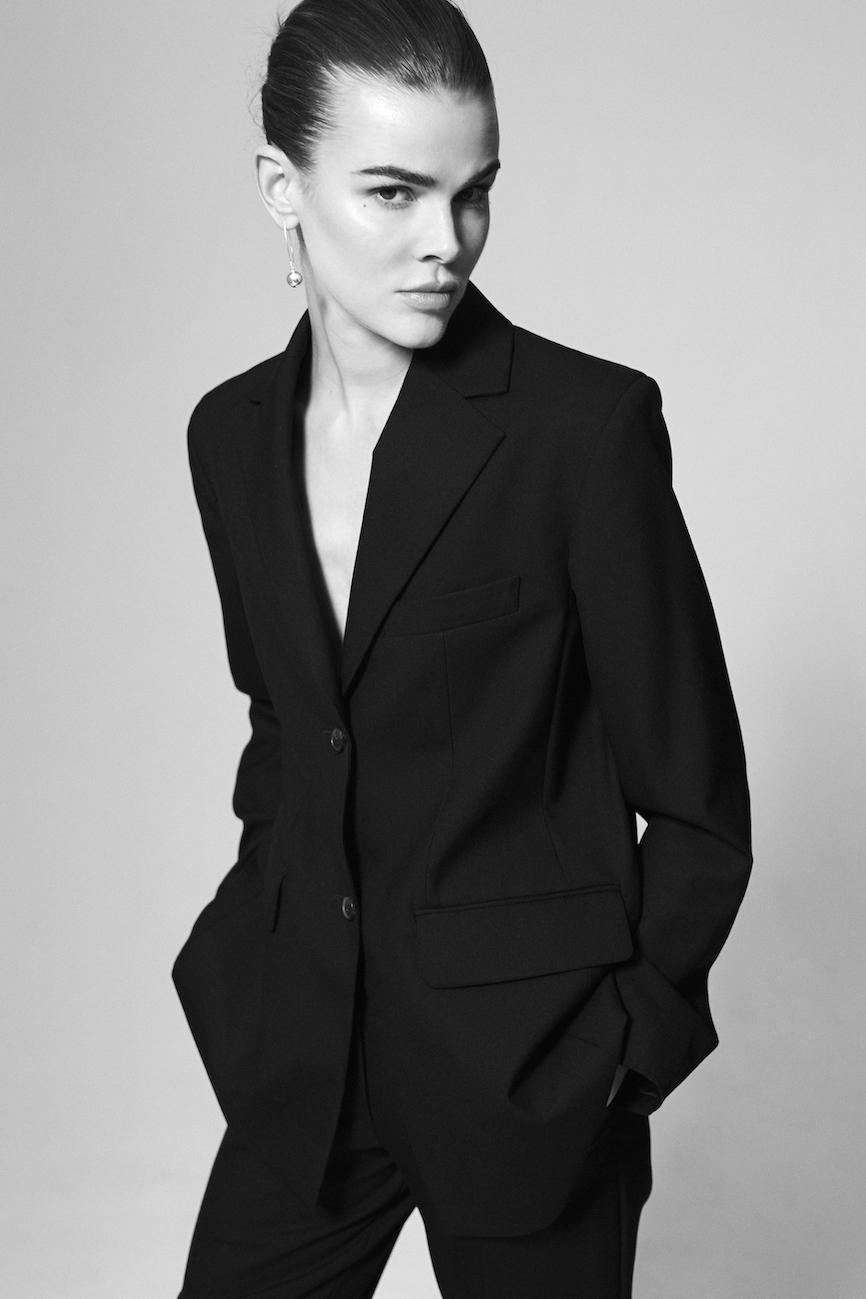 IMAGE CREDITS | TOM CATTANACH
Discover more