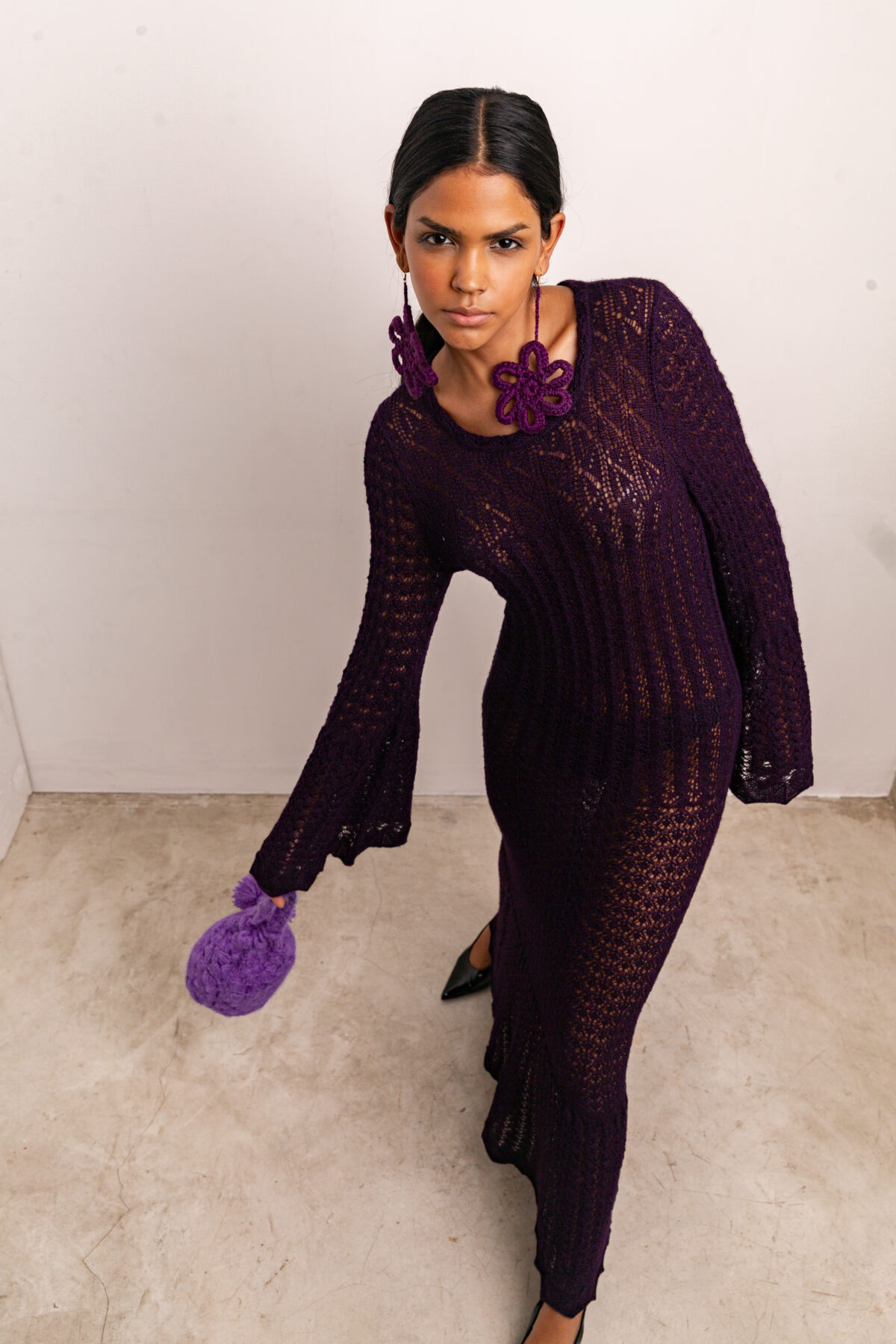 KERO – LIMA, PERU
Finest alpaca and pima cotton designs – crafted in Peru.
MARIELLA GONZALES
Keros are Tiahuanaco ceremonial vessels that fascinated designer Mariella Gonzales as a child when she spend time with her grandfather. In this way she discovered much of what Peru has to offer: colors, customs and impressive landscapes. A land where traditional weaving techniques and ancient ceremonies are still preserved. Where the know-how of the ancient Peruvians is in the soul and hands of today's craftsmen.
Today her fashion brand KERO embodies this 'Peruvian soul' and uses both traditional techniques and materials. Woven alpaca and pima cotton are some of Peru's finest and sustainable natural fibers. When processing them, the company acts consciously and responsibly when dealing with nature and people.
KERO's collections are inspired by the textures and colors of traditional Peruvian crafts.
High-quality wool from the Peruvian Andean highlands and cotton from the local north coast are used. A majority of the yarns are dyed and painted exclusively by hand. The brand works with handcrafted knitting machines (without electricity) and with knitting or crochet hooks, paying particular attention to details.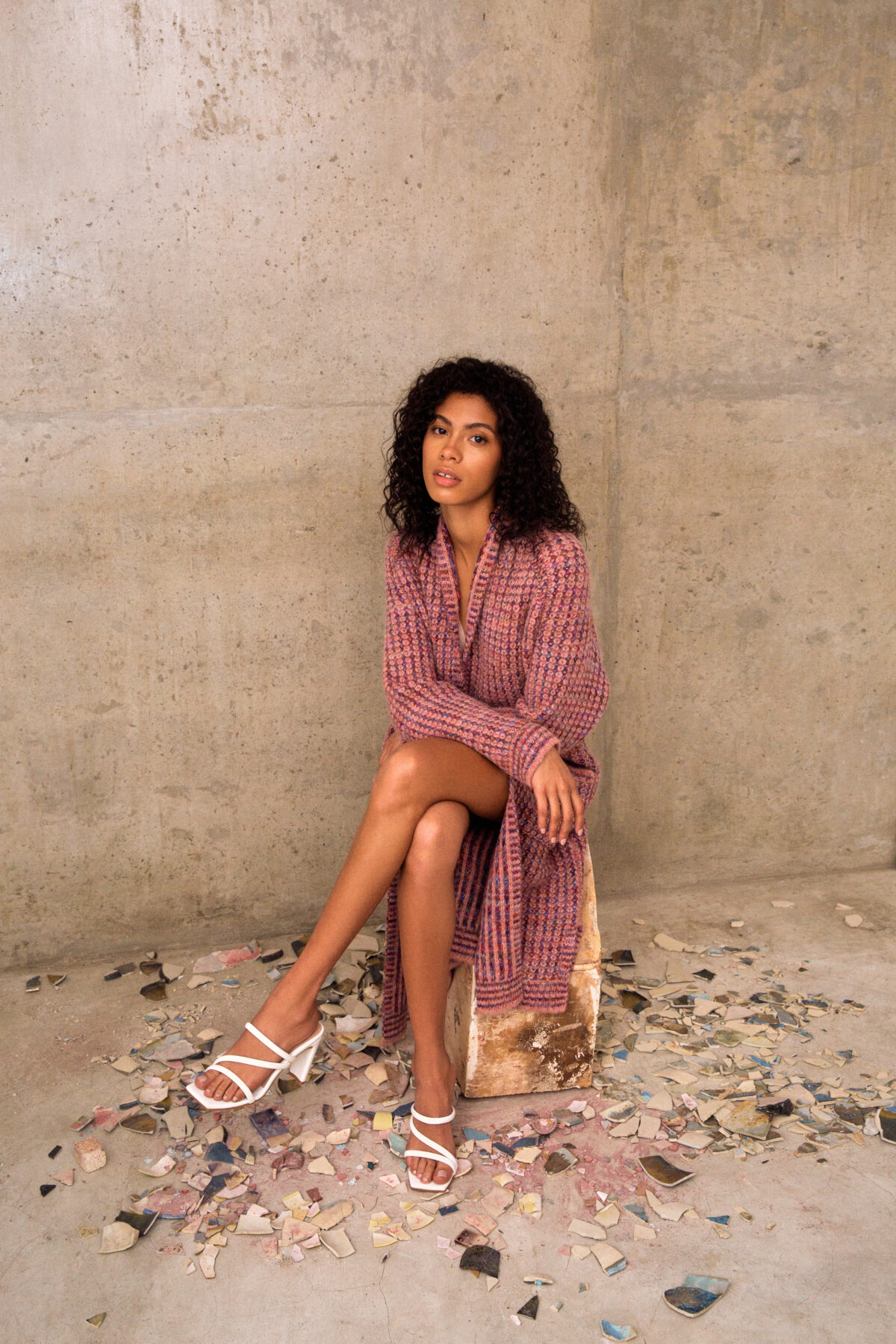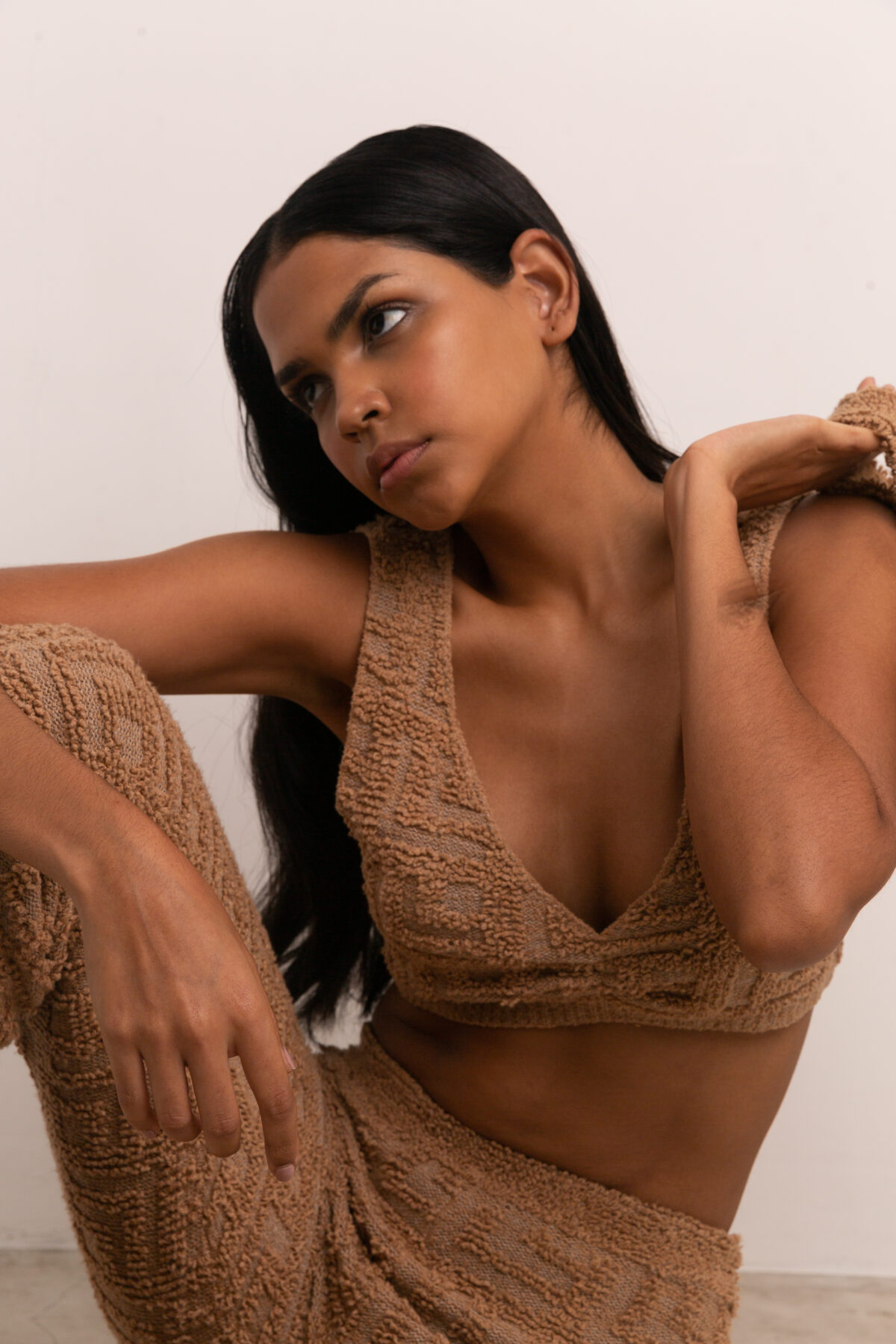 "Individuals and groups have to come to terms with the reality of life. What we do and how we do it has profound effects".

KERO
The collections are aimed at both men and women in a unisex style and offer high-quality basics as well as unusual jacquards. They are characterized by unusual and creative combinations of yarns and fibers. Many hours of work are necessary to ensure that every product that leaves the workshops meets the brand's and customer's quality standards.
KERO adheres to strict rules in production – they have been certified with the Peruvian Fair Trade seal since 2014. The company's principles include the prohibition of child labor, respect for the environment, fair working conditions, complete transparency, honest business practices and equality in skills development. The team strives to create local economic and development opportunities that improve the living, educational and health conditions of all employees.
Want to know more about Alpacas?
The alpaca is a camelid that lives in the highlands of Peru. Its resistant, shiny and silky fiber offers more than 20 natural shades ranging from soft cream to the most intense black. Due to its thermal, biodegradable and hypoallergenic properties, it occupies a privileged place among the most popular and noble fibers in the textile world.
Alpacas live at over 2,500 meters altitude. There are two variants: Huacayo (curly hair) and Suri (straight hair). The alpacas, which are shorn every 12 to 18 months, represent the main income of the breeders and their families.
They feed exclusively on native native grasses without uprooting them. In addition, the pads on their feet do not spoil the soil or the natural environment by harming other plants.
Image Credits:
KERO DESIGN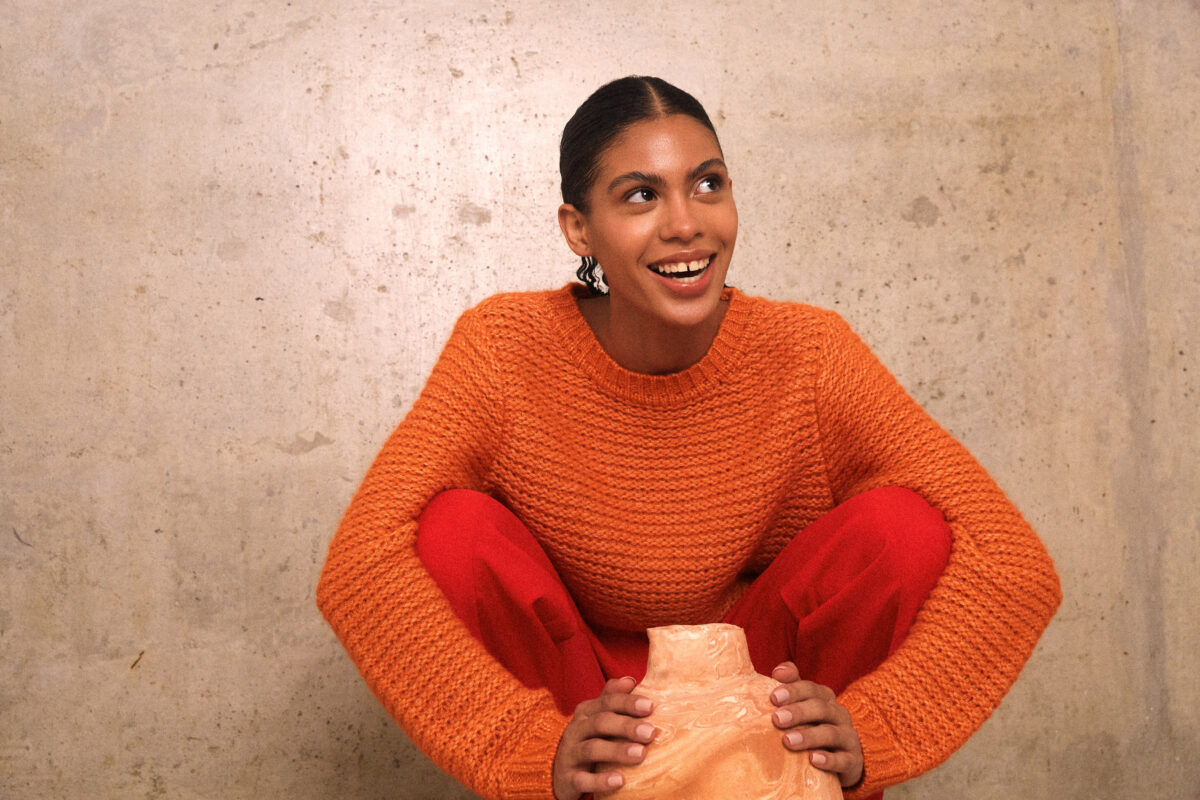 Discover more