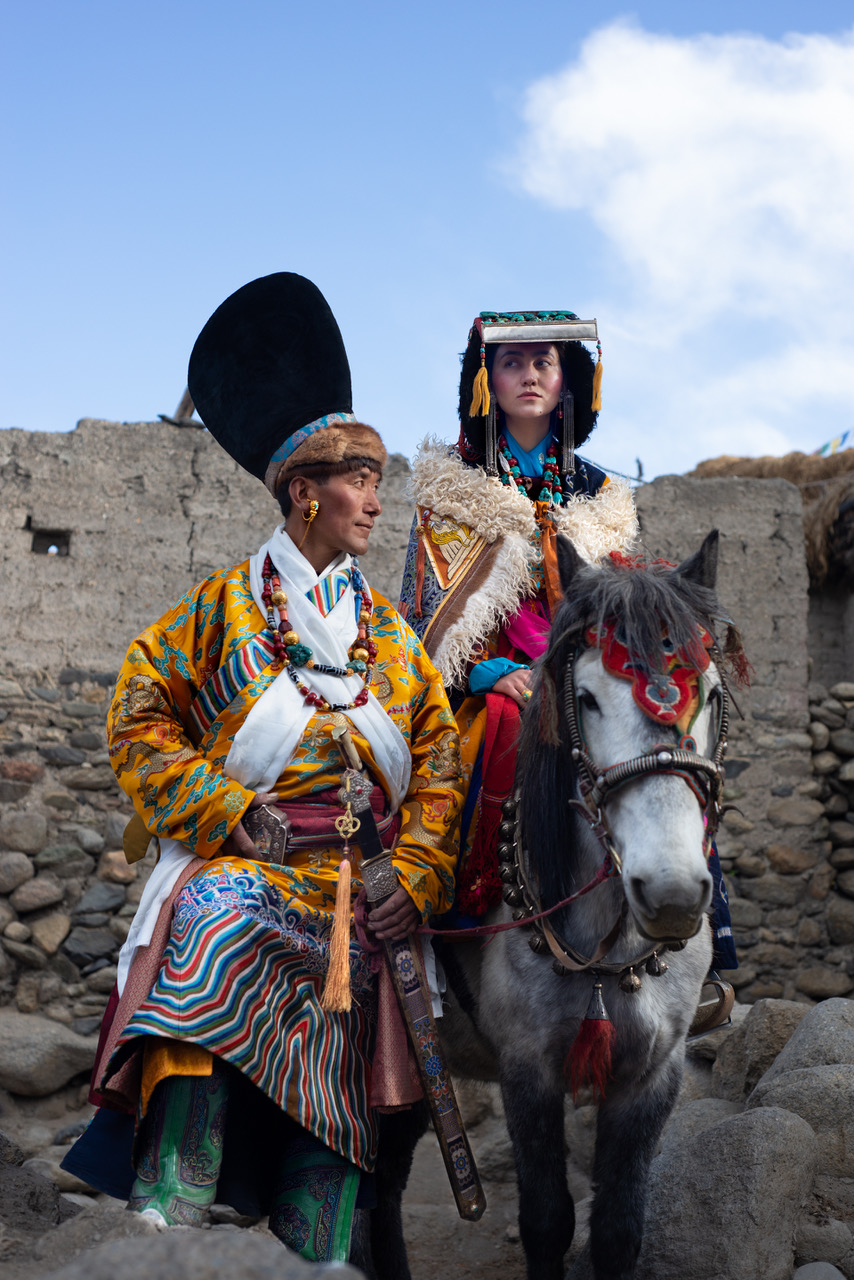 JIGMAT COUTURE
Hand-woven, hand-sewn designs with traditional elements from the Himalayan region.
JIGMAT COUTURE
since 2010
The beginning of the extraordinary story of the small ethical fashion house starts with an objective to revive, preserve and promote the textile art, craft and traditional way of life in the remote mountains of Himalaya 'Ladakh'. Jigmat Couture set out to create an industry from local resources.
Jigmat Couture Studio is located in Ladakh (4000-5300 meter above sea level). Ladakh lies embedded in the mountains of karakoram in the north-west, the Himalaya in the south-west and the Trans Himalaya at its core. The mighty river Indus originating from the interior of Tibet is predestined to flow right through the centre of Ladakh. The region is rich in livestock such as yak, goat, sheep and camel from which some of the finest and exquisite qualities of wool and cashmere are extracted.
Jigmat Couture sees it as its responsibility not only to sustain weaving but also to practice and promote it as an art, with overall projects and venture works. Today they are proud to say, they did revive some of the finest textiles and silhouettes from Ladakh.
Previously considered rough and raw used only for domestic purpose, they managed to transform their fibers into an exceptional product that links remote Ladakh to the luxury market. Building a base for local economy, the idea is to capitalize on the rich raw materials they have in Ladakh, for the benefit of the community, generating employment, preserving traditional art and craft for future generations to behold. For centuries Ladakhi were weaving and herding animals. The textiles and products are a combination of tradition and innovation. The artisans still use traditional drop spindles and hand spindle to spin wool.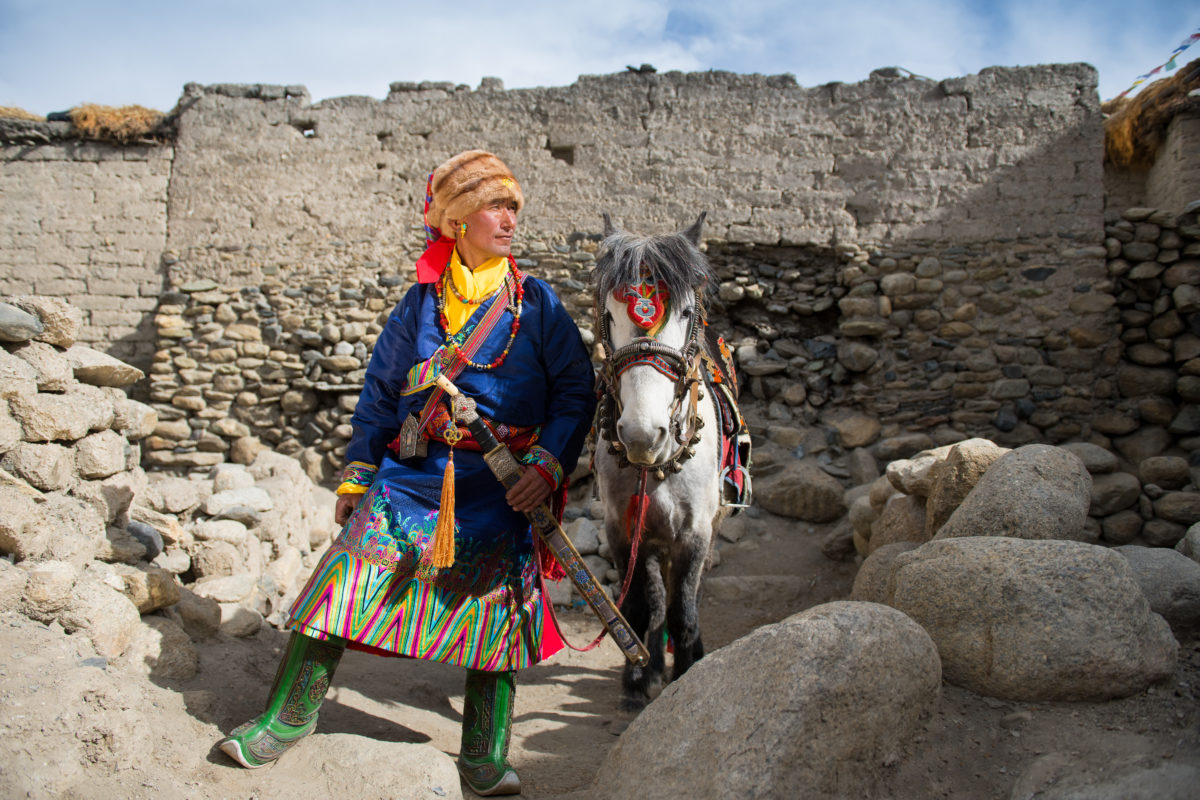 Luxury should take a responsibility of social and environment both.

Jigmat Couture
Jigmat Couture believes that the drive is to make a difference, to help others to think beyond business. The brand understands itself as unique project and ethical business house that employs directly or indirectly many local people at ateliers, workshops and projects, collaborates with local self help groups, ngo's, women alliances and interns, trains many young talented locals and students studying fashion, art or textile at various institutes, to embrace the opportunity to explore possibilities to work with local resources and creative skills. The main intention behind the projects and ventures is to capitalize own resources and crafts, to generate employments, to bring back life to dwindling village communities and to let younger generations understand trades of scopes beside tourism industry in Ladakh.
IMAGE CREDITS | JIGMAT COUTURE
Discover more