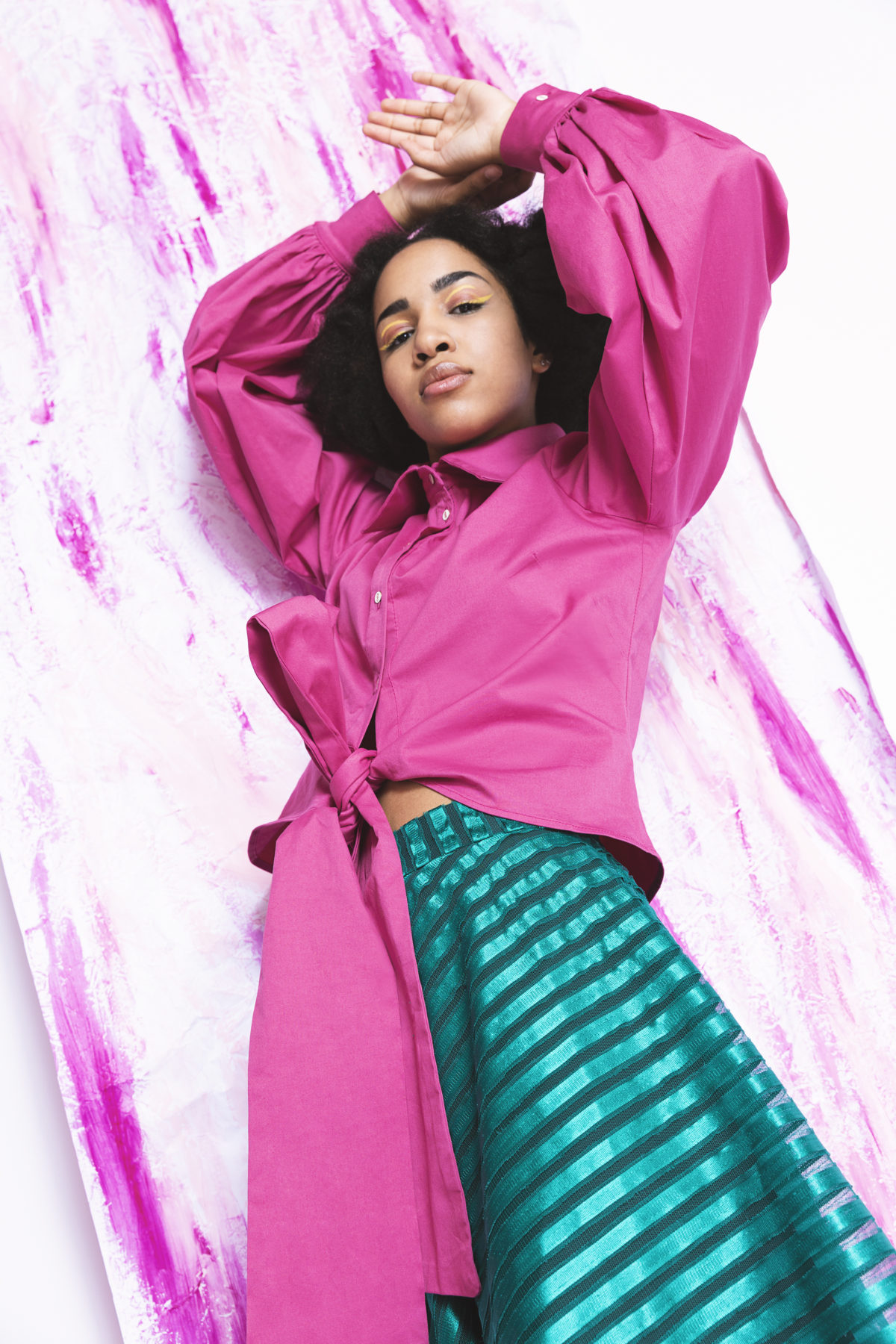 IVAN ASEN 22: COLOUR AVALANCHE
Bulgarian fashion talents showcase creations in Sofia.
Bulgarian Designer Salon Exhibition IVAN ASEN 22:
COLOUR AVALANCHE
For over 10 years, designer Neli Mitewa has staged the unique creations of independent, young Bulgarian fashion designers twice a year in Sofia. She is not only the curator of the exclusive exhibition, but also the founder of the only conceptual designer platform in Bulgaria:
IVAN ASEN 22.
IVAN ASEN 22 fashion winter begins with an avalanche of colors that sweep away monotony! Colorful tassels, down jackets in bright colors, knitwear like from children's drawings and pompoms that look like fluffy colorful snowballs are characteristic of this season's designer creations. Against the background of monochrome snow and transparent ice landscapes, the looks stand out with colourful, vibrant dresses and accessories that inspire with joie de vivre and warm the senses with a burst of optimism!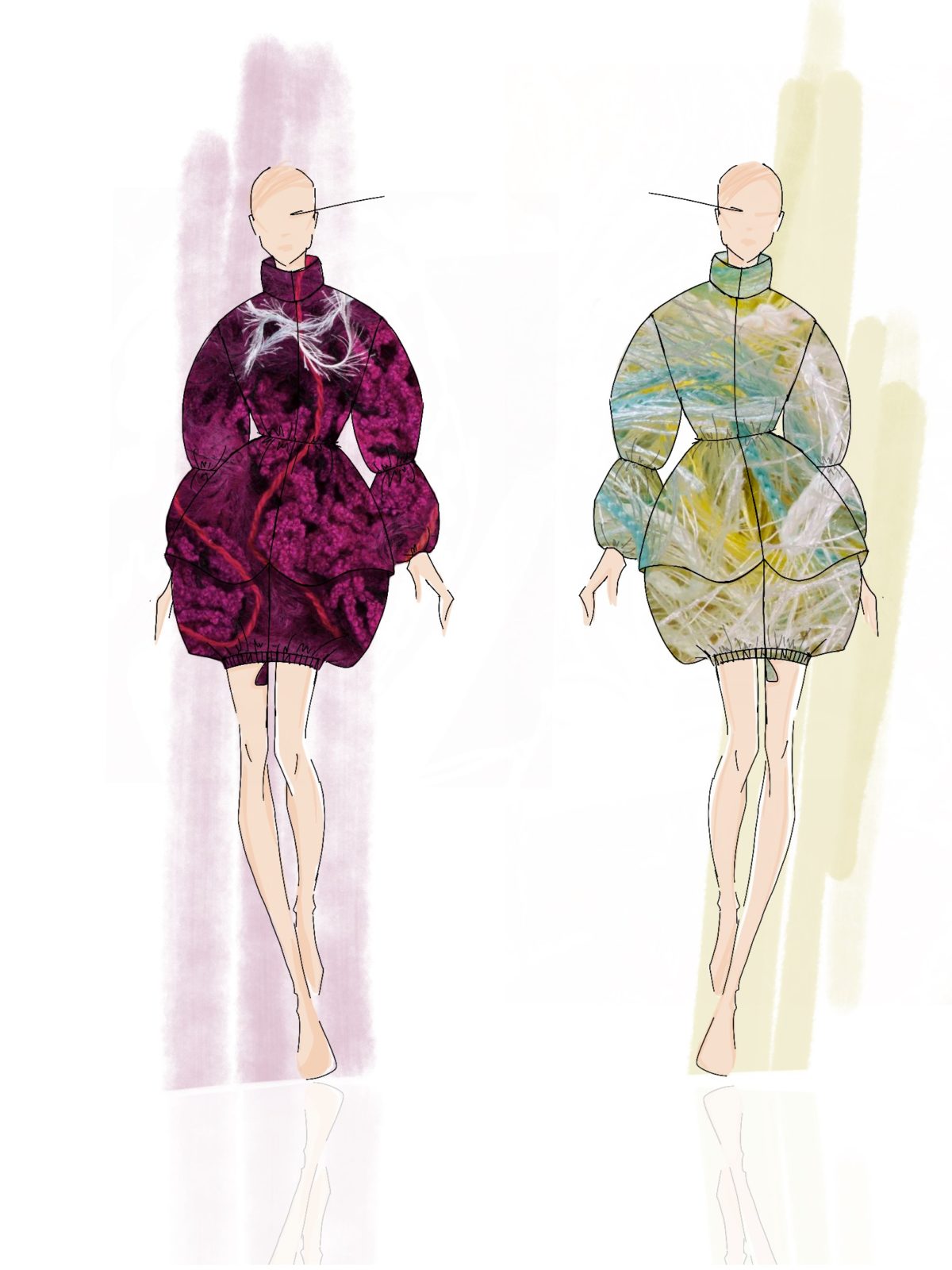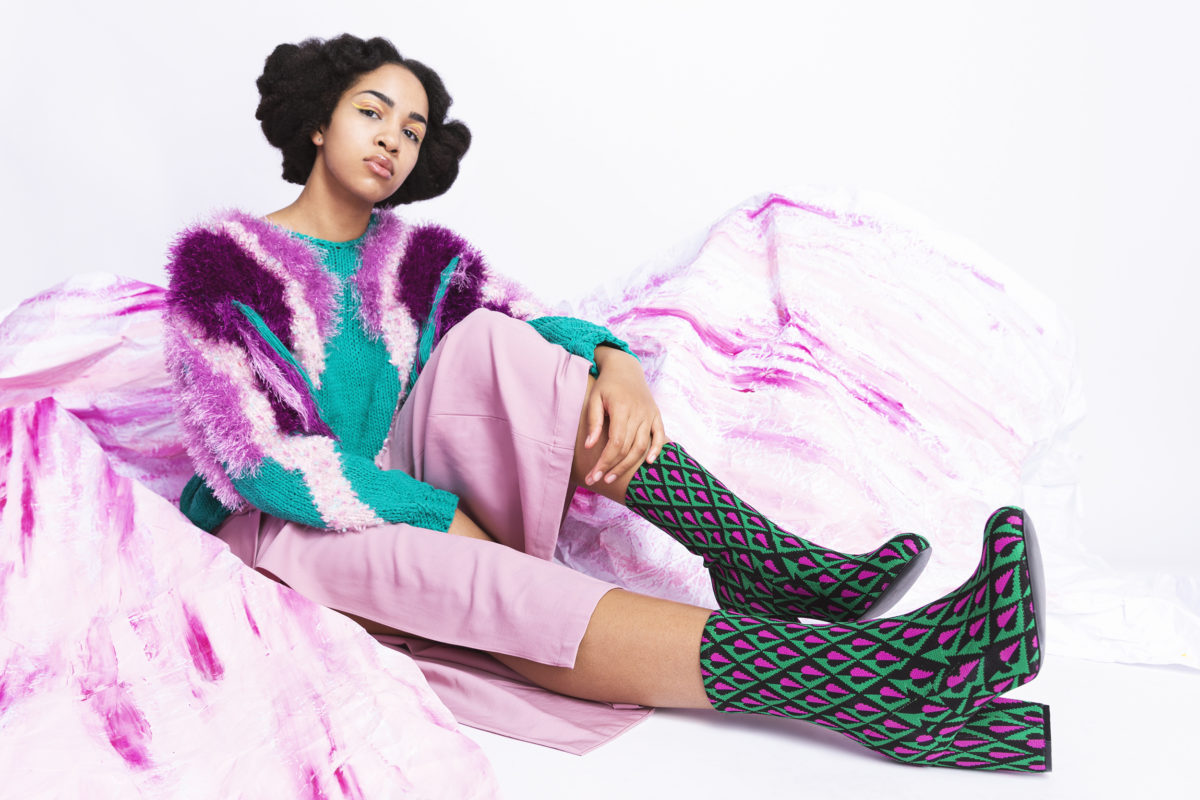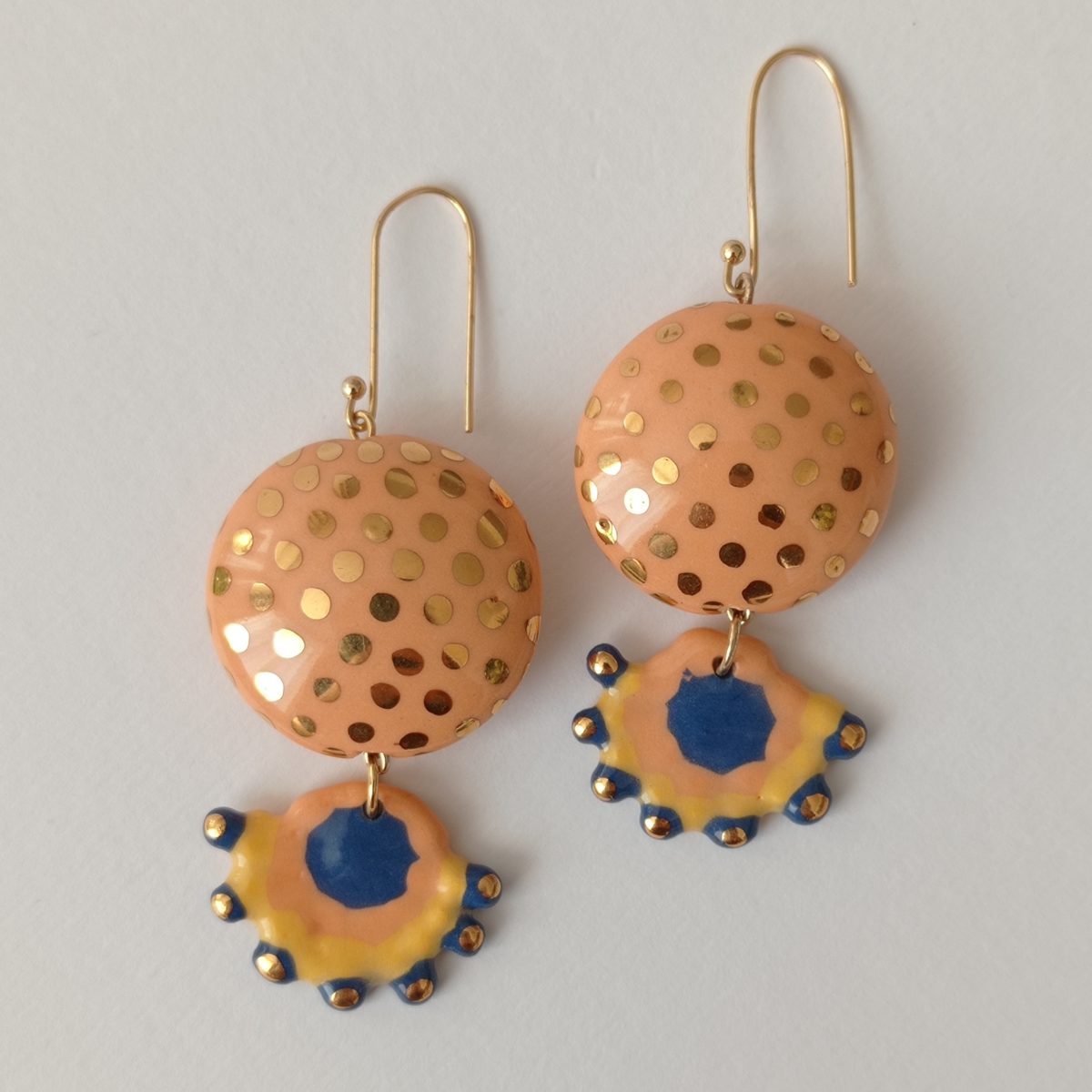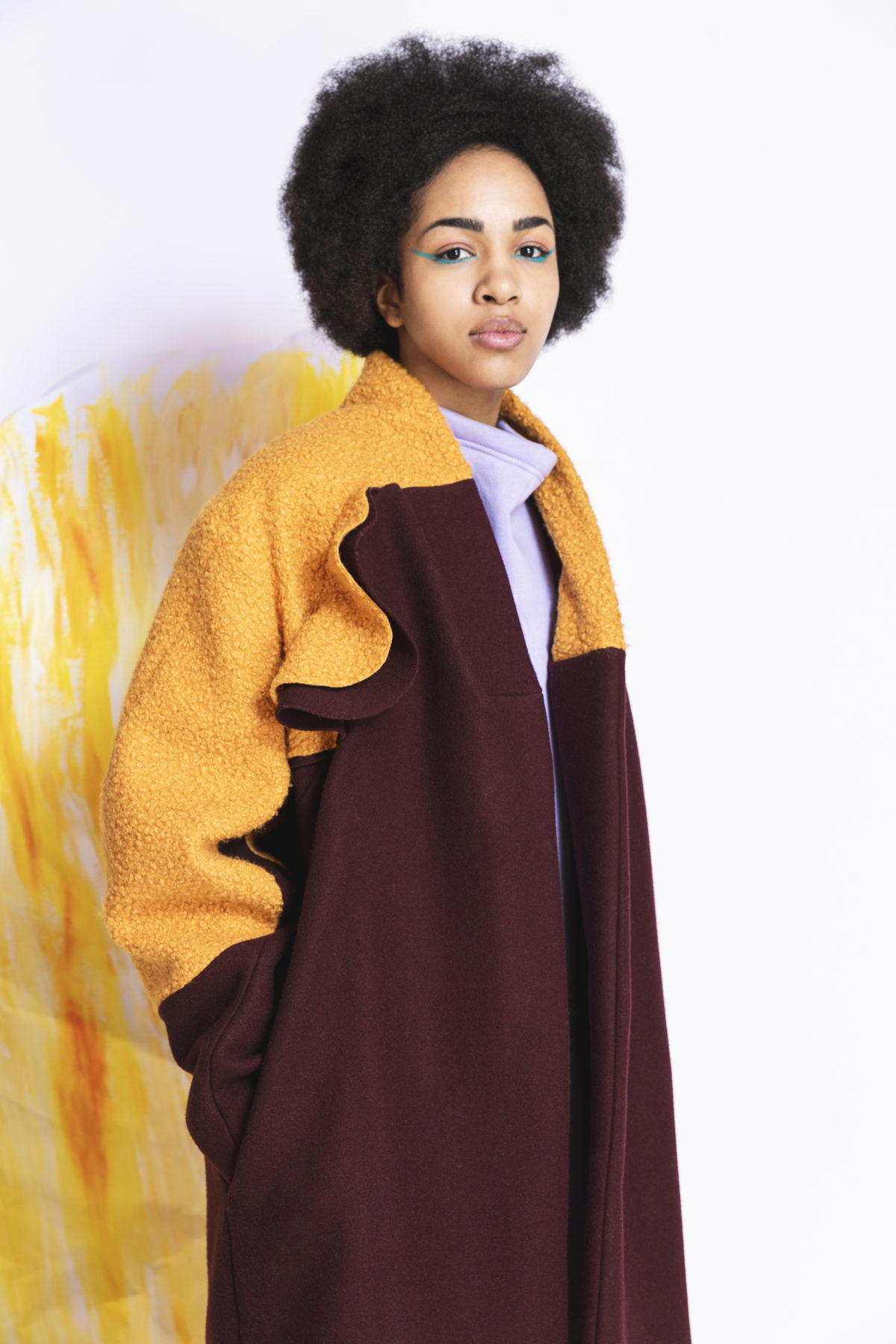 "Who said winter has to be white?"

Neli Mitewa, designer and founder of the designer salon Ivan Asen 22.

Designs include three-dimensional multicolored pompoms, fringes and tassels adorning voluminous knitwear. Monochrome wool coats, skirts and dresses of light shades come in combination with three-dimensional silhouettes, non-standard geometric cuts and oval volumes. Outerwear sets highlights with tailored quilted sections and 3D color blocking elements. Pixelated, shimmering graphics provide contrasts against a dark background, blurred wavy stripes form oval lines for a moving look.
Naive drawings à la Juan Miró, oval shapes in color blocking create macro motifs. Multi-layer handmade colorful textures, mixed media, photo printing, as well as bold three-dimensional statement jewelry also create a colorful mood.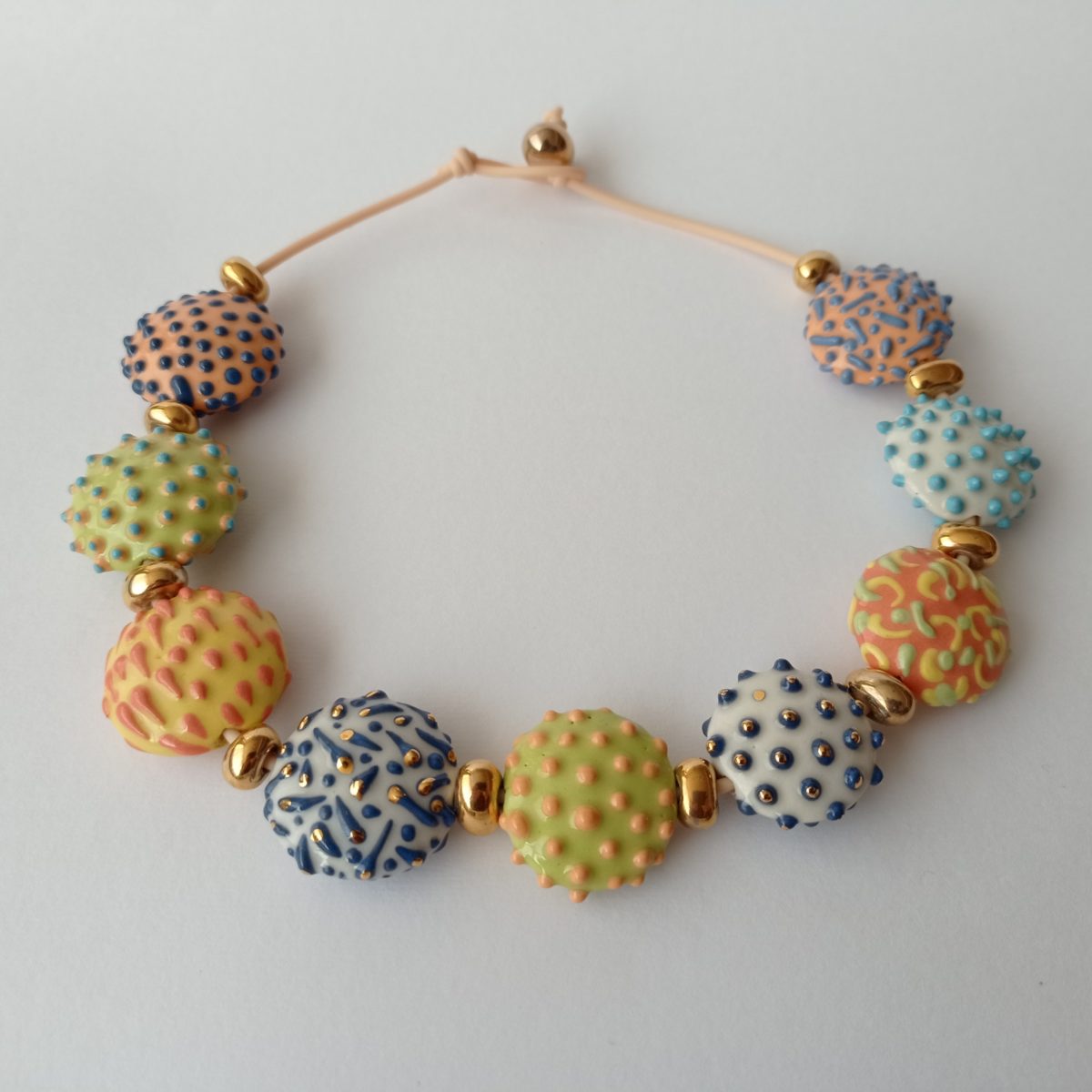 The designers Prototype 23, Dilyana Ivanova, Georgi Florov, Dinka Kasabova-DK, nelmit, Rositsa Mrsic, Maya Karanesheva, Evgeni Petkov-Eugenio, Anelia Antova, Dilyana Cholakova, Polina Sotirova, Slavina Petrova, Milena Nacheva, Yuliana Yanakova, Styliana Dzhongova, Militsa Milanova, Eli Nenkovska, Kristina Ljubenova, Vintage Sofia and Inna Gabrovska are participating in the event. Jewelry is presented by Velislava Bozhinova, Kalina Chankova, Gergana Trukanova, Katya Lazarova, KENNA Jewelry and Vyara Ivanova. Debuting 'new names' in the design exhibition are Edzhe Dervish, a 4th-year student majoring in 'Fashion' at New Bulgarian University, and Boryana Dankova, who creates exquisite porcelain jewelry.
A special design event on 17/12 includes a meeting with designer Evgeni Petkov-Eugenio, who will share his impressions of China through the country-inspired mini-collection 'From China with Love'.


The exhibition COLOR AVALANCHE by Ivan Asen 22 will take place in Sofia from December 1st to 22nd. It is being realized with the financial support from the National Culture Fund Bulgaria as part of the program 'One year grant'. Visits to the designer salon can be made by prior appointment by phone 0888399506, messages on Facebook and email to nelmit@yahoo.de. The doors are open on weekends: Saturday 3/12, Sunday 4/12, Saturday 10/12, Sunday 11/12, Saturday 17/12 and Sunday 18/12 from 2:00 p.m. to 8:00 p.m.

photos & graphic layouts: Petyr Tanovski
model: Tracey Kelly Asemota
makeup: Hristiana Teova
hair: Stanimir Barutchiev-Miro
styling & set design: Anelia Antova, Stanislava Dimitrova
author interior: Dilyana Ivanova