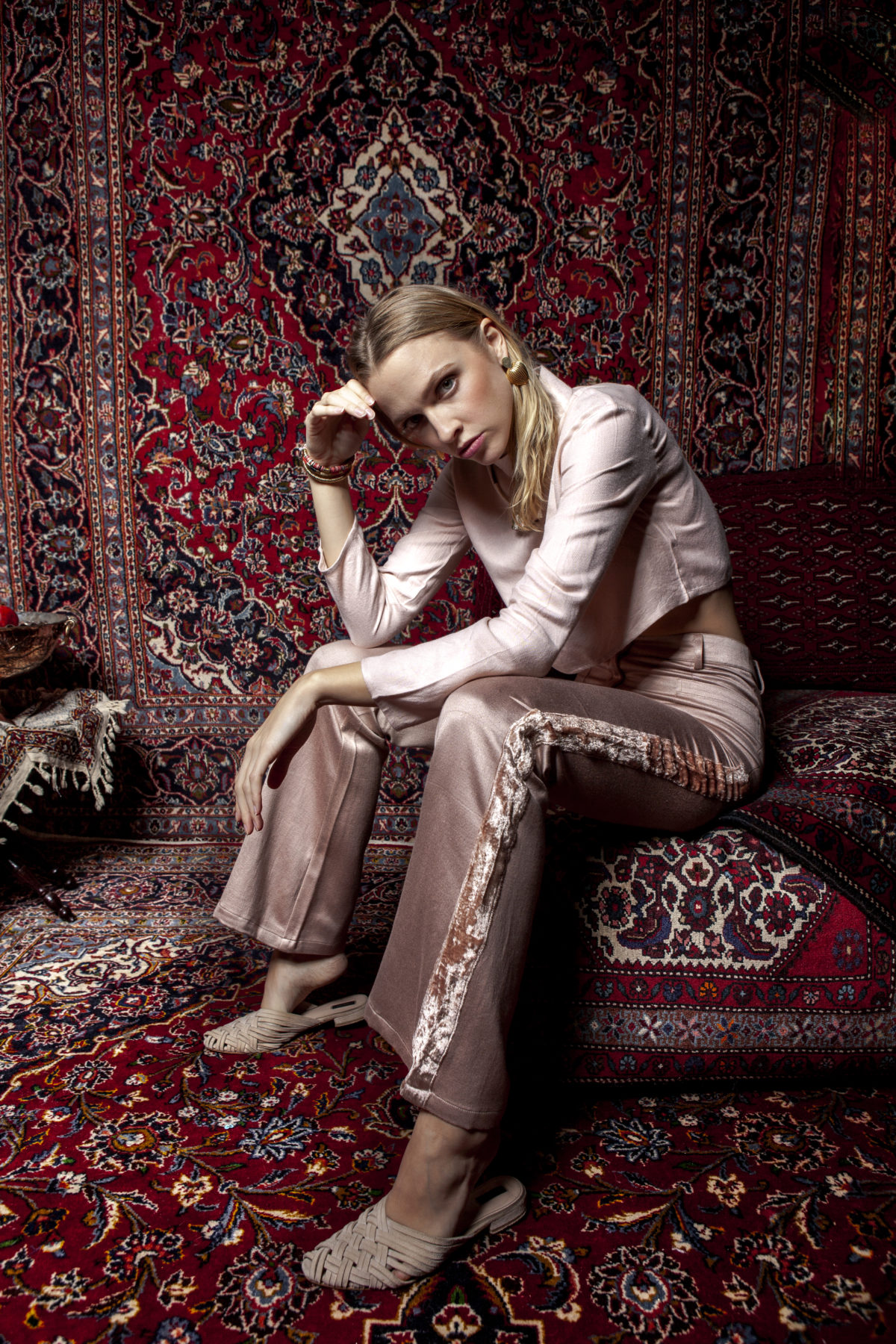 ÏMAIMA
Unique designs with hand-made embroideries and hand-woven fabrics. Inspired by Berlin.
ÏMAIMA
by Bahhareh Karimi
ÏMAIMA is a fashion brand from Berlin that weaves a women's life, identity and love for culture into expressive fabrics and garments. Thereby the brand draws its inspiration from the German capital and its art scene, culture, diversity and history.
The collections are characterized by a creative mixture of contemporary silhouettes and traditional middle eastern embroideries. The ethos of Indian handicraft tradition and Berlin's art and culture are core competencies. The result are one-of-a-kind silhouettes and urban styles. The colors are azo-free and the luxurious fabrics are hand-woven.
Not only the combination of tradition and modernity is innovative and forward-looking at ÏMAIMA, but also the close relationship of the brand to sustainable practices. The garments are made from natural fabrics such as 100 % cotton and are fully re-recyclable. The intention is a complete zero waste production. For this purpose leftover fabrics are used for smaller creations or upcoming collections. Exclusive designs in limited quantities are also part of the sustainable strategy.
ÏMAIMA works with local artisans from Jaipur. The brand is not only positioned sustainably in the areas of textiles and production, but also in its ethical principles and employee relations. They secure their partners livelihoods and build durable connections by giving them the opportunity to grow with the brand. ÏMAIMA guarantees a fair, responsible and ethical production – each piece showcases the work of talented artisans.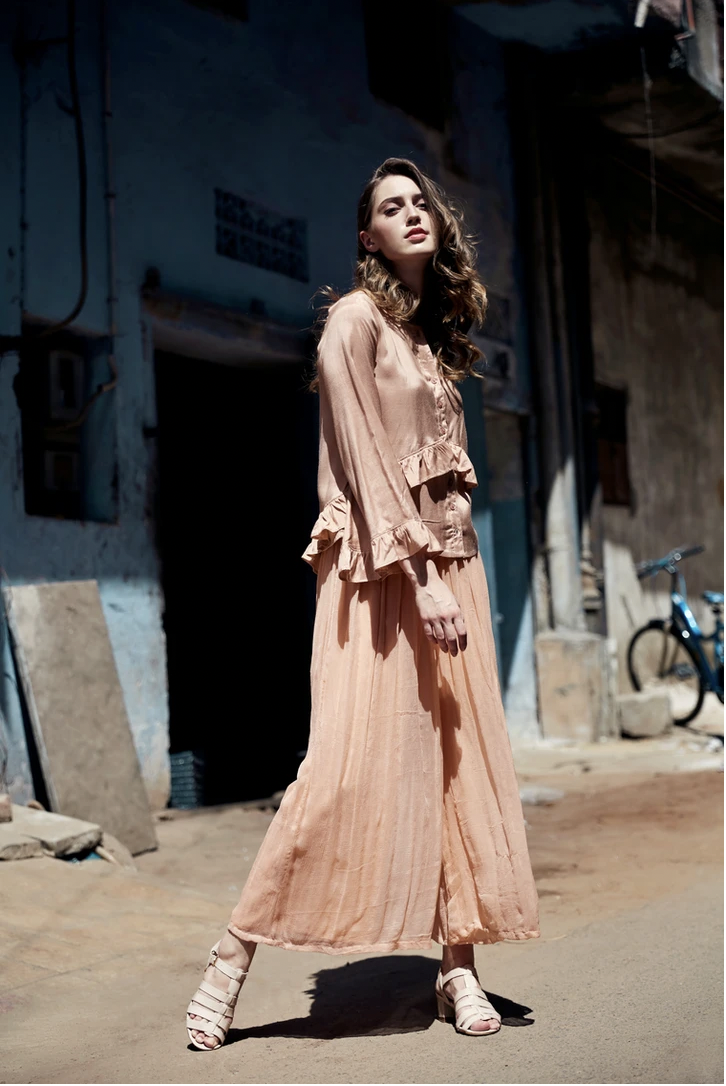 "The soul of ÏMAIMA are its makers, the people behind the things you buy."

Bahhareh Karimi
The creators of ÏMAIMA play a central role for the brand. From the sample maker to the graphic designer, the people behind the product are committed to the brand with a lot of personality, expertise, creativity and attention to detail. Mutual appreciation is lived reality in the ÏMAIMA family. Founder and Director Bahhareh Karimi is strongly committed to the idea that empowered women lead to an empowered legacy. The goal is to create jobs in the local regions of India where men and women work together. Women are equal breadwinners of the family. Their devotion and hard-work enables their children to attend school. Their finesse in giving the final touch to the garment is the most crucial part of the process. Their quality-check is the essence of ÏMAIMA's unique garments.
Bahhareh Karmini grew up with fashion – her father had a fashion shop in Berlin, where she was happy to help out. Now she tells her own stories with ÏMAIMA. It's the untold stories that have always fascinated her and that now find new expression in her unique designer outfits.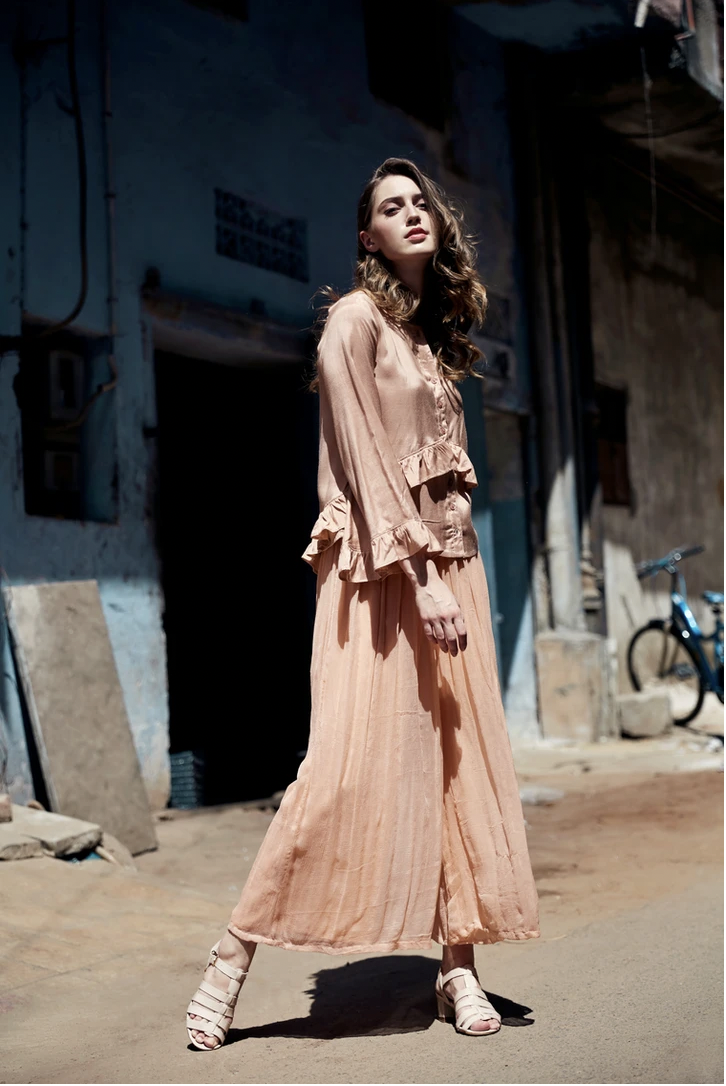 IMAGE CREDITS | ÏMAIMA
Discover more