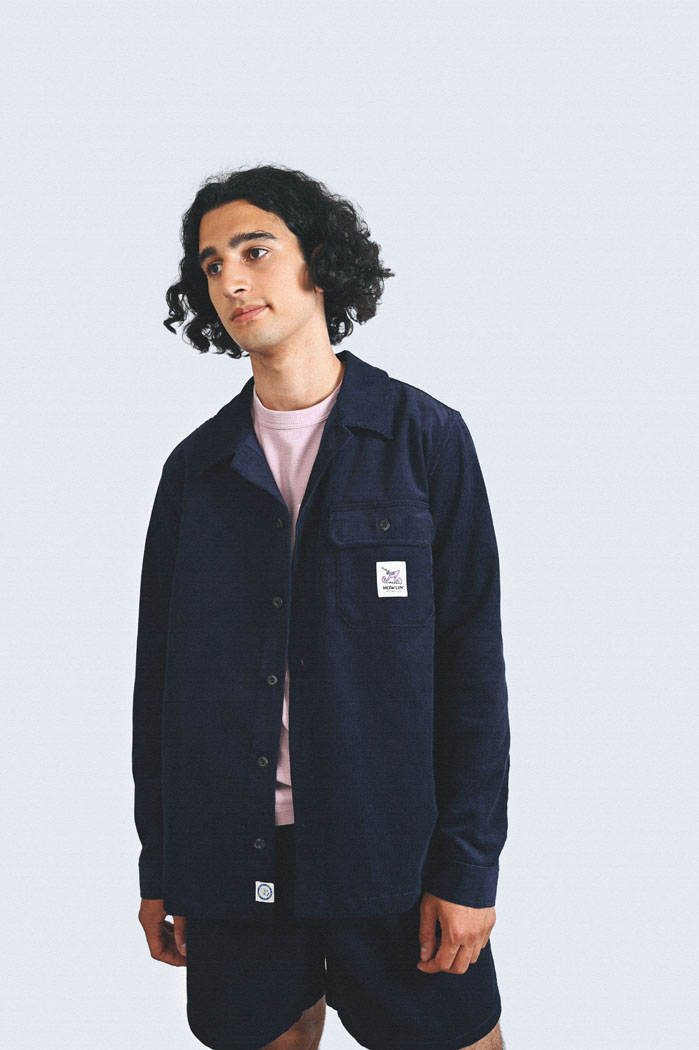 HOWLIN'
Knitwear made in Belgium, Scotland and Ireland.
With a smile.
HOWLIN'
by Jan and Patrick Olyslager
HOWLIN' is a knitwear brand based in the Belgian fashion city of Antwerp. The label was launched in 2009, but the family has been producing quality knitwear in Scotland since 1981. The two brothers have adopted the traditional manufacturing method, but have enriched their brand with fantasy shapes and patterns.
The fashion for women and men is timeless, playful and responsibly manufactured. The focus is on durability and originality as well as style. The garments are independent of temporary trends. All products are individually and hand made by skilled artisans in Scotland, Ireland or Belgium. Yarns of the highest quality are used, which are made into products – 100% made in Belgium – on own knitting machines.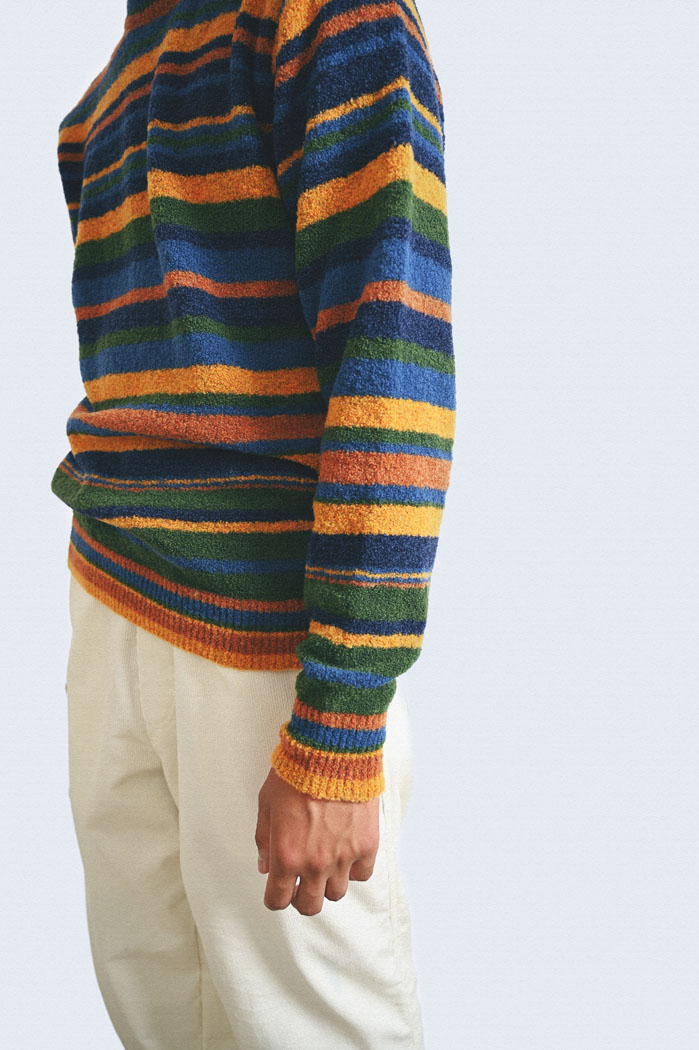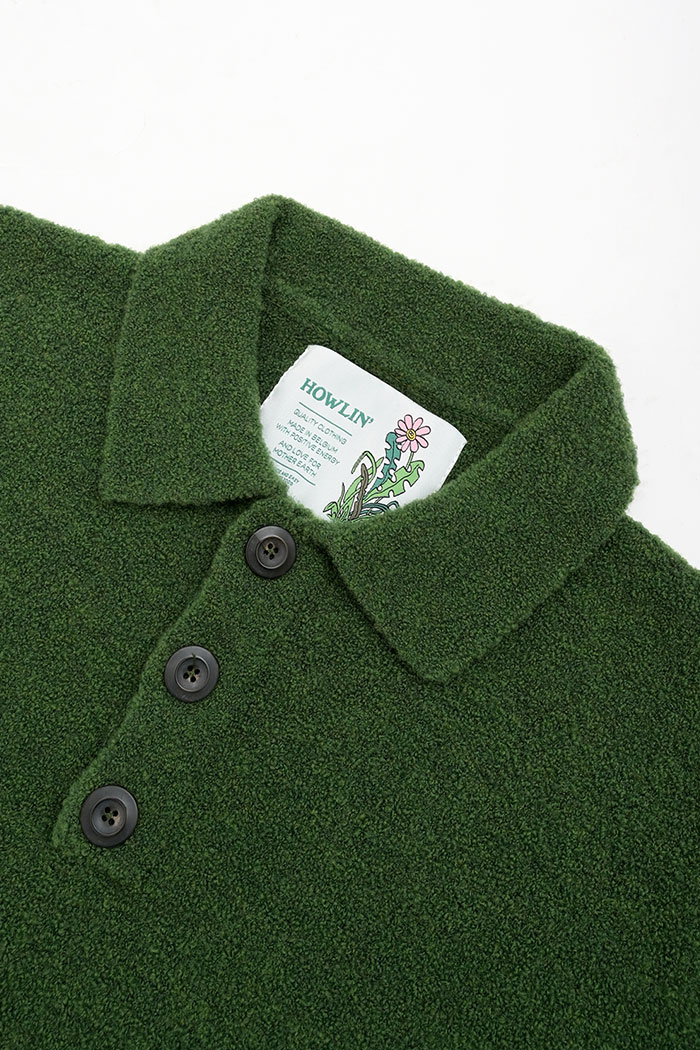 Our natural yarns come from local mills, some even complete all the stages of yarn production under one roof.
The summer collections consist of lighter knitwear, jersey and terry garments. The winter collections feature heavier knits made in Scotland and Ireland. Howlin' thus makes a valuable contribution to the preservation of the craft of knitting.
The quantities are small and are produced with great attention to detail, the employees work under good conditions and are well-paid.
In Ireland the company works with a 100 year old small family business that processes local yarns.
In Scotland, the highest quality yarns with high sustainability and quality standards are used – sourced from local spinning mills They implement all processes from sorting, washing and dyeing the fleece before colour-mixing, carding, spinning, twisting and balling. The result is a unique 100% pure Shetland yarn.
.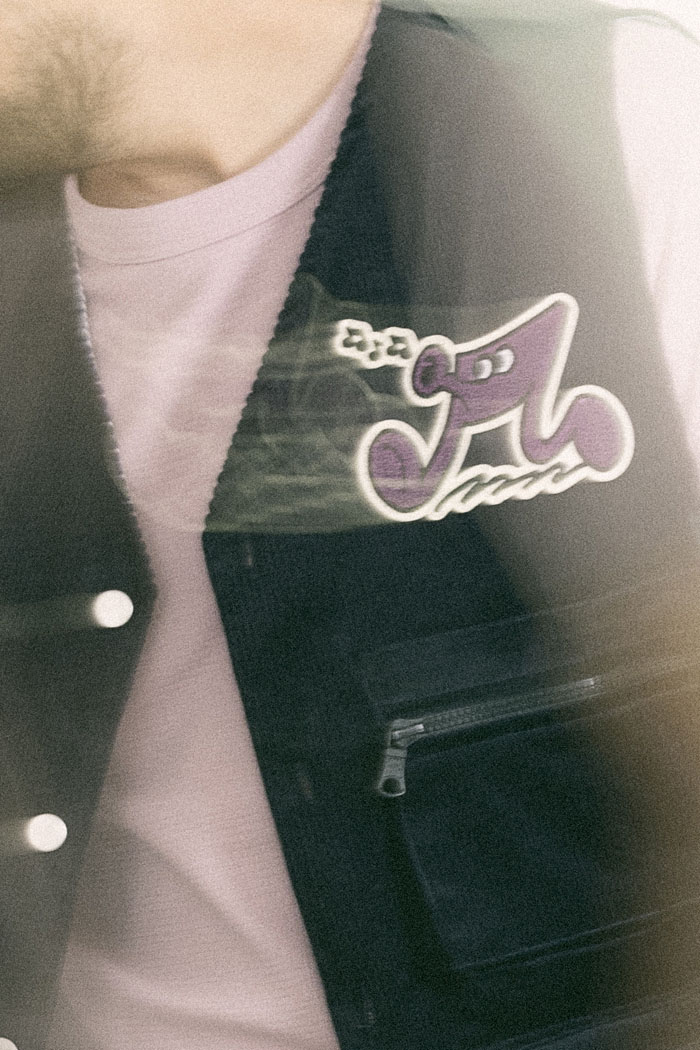 IMAGE CREDITS | Howlin'
Discover more