TRENDSPOT
Generation Patchwork
One trouser leg in denim, the other in corduroy – one jacket half in brown, the other in camel – a new patchwork era has arrived. No wonder, because in times of upcycling and DIY mentalities you quickly get used to garments that have been cut apart and then put back together again with other leftovers. But stylish. Not arbitrary, not unintentional and certainly not makeshift – in this context, you can easily do without glue. Upcycling is particularly interesting when designers are at work and the creation of a new design is in the foreground. Handcrafted perfection, modern cuts, expressive contrasts and intended effects. This does not mean that we can certainly find traditional patterns and historical materials in the looks – the American label Bode, for example, plays with Victorian quilts, bedspreads and antique, rare fabrics – but a high standard of modern tailoring. Designer Emily Adams Bode was awarded this year's CFDA Emerging Designer of the Year Award for her unique workwear designs.

Completely different patchwork looks are created by graphic effects such as strong shapes, asymmetries, symmetries and striking contrasts in the form of color blockings, which attract attention with exciting, sometimes 70s-inspired colors and contrasts. Pocket pouches, waistband, button placket and co. are designed in other colours and thus radiate a sporty workwear character, which definitely works for suits and co.

Ein Hosenbein aus Denim, das andere aus Cord – eine Sakkohälfte in Braun, die andere in Camel – eine neue Patchwork-Ära ist da. Kein Wunder, denn in Zeiten von Upcycling- und DIY-Mentalitäten gewöhnt man sich schnell an auseinander geschnitten, bisschen rumgebastelt und wieder neu mit anderen Reststücken zusammengesetzt. Aber stylisch. Nicht willkürlich, nicht ungewollt und schon gar nicht provisorisch – auf Klebstoff und Bastelstube kann man in diesem Kontext gut verzichten. Upcycling ist gerade dann interessant, wenn Designer am Werk sind und die Kreation eines neuen Designs im Vordergrund steht. Handwerkliche Perfektion, moderne Schnitte, aussagekräftige Kontraste und beabsichtigte Effekte. Was nicht heißt, dass wir durchaus auch traditionelle Muster und historische Materialien in den Looks finden – das amerikanische Label Bode beispielsweise spielt mit viktorianischen Quilts, Steppdecken, Bettdecken und antiken, raren Materialien – aber einem hohen Anspruch an modernes Tailoring. Designerin Emily Adams Bode wurde für die einzigartigen Workwear-Kreationen in diesem Jahr mit dem Emerging Designer of the Year Award des CFDA ausgezeichnet.

Ganz andere Patchwork-Optiken werden durch grafische Effekte, wie starke Formen, Asymmetrien, Symmetrien und effektvolle Gegensätze in Form von Color Blockings erzeugt, die mit spannenden, teilweise 70s inspirierten Farben und Kontrasten Aufmerksamkeit auf sich ziehen. Taschenbeutel, Bund, Knopfleiste und Co. werden in anderen Farben aufgemacht und strahlen somit einen sportiven Workwear-Charakter aus, der durchaus auch bei Anzug und Co. funktioniert.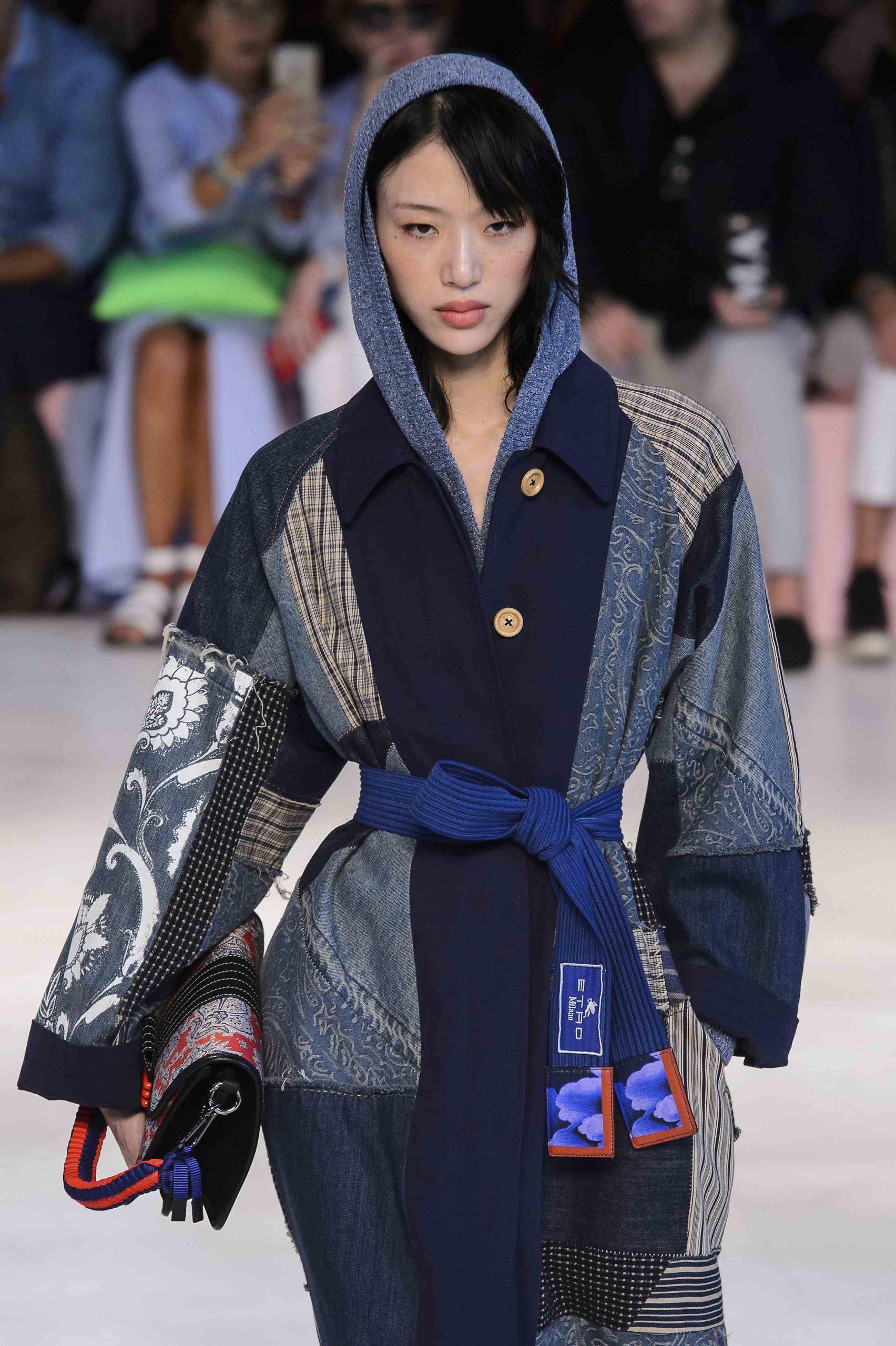 Discover more