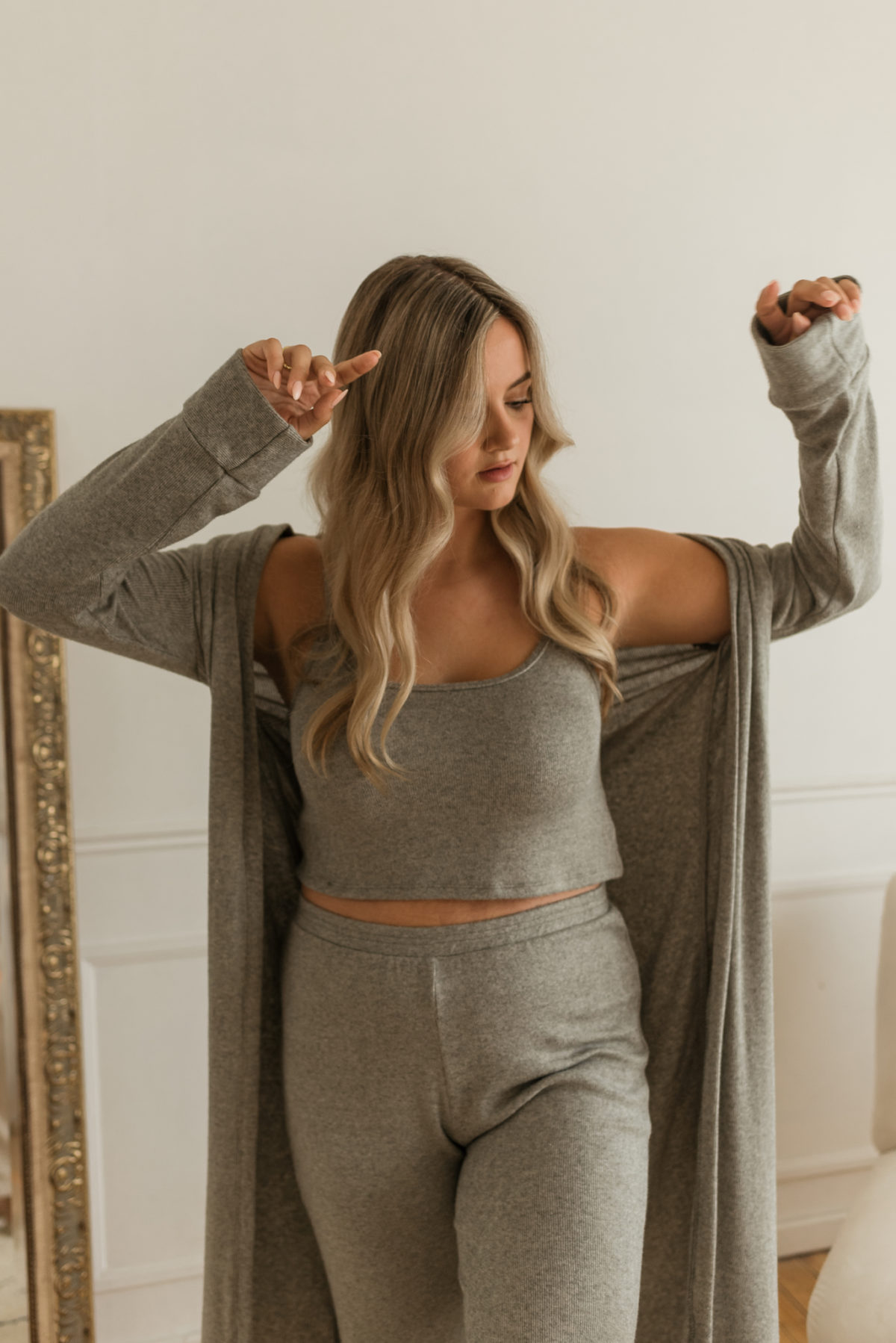 ESSENTIELS Co
100 % designed and produced in Quebec with respectful
working conditions.
ESSENTIELS Co
by Audrey Morissette, in 2019
Essentiels Co is a women's clothing brand offering simple pieces with minimalist design in neutral colors. All clothes are 100 % designed and made in Montreal, Quebec, because they believe in sustainable and ethical fashion.

Their design follows the basics of minimalism, simplicity and elegance. The company is all about slow fashion and produces small collections to minimize end-of-season overstock waste.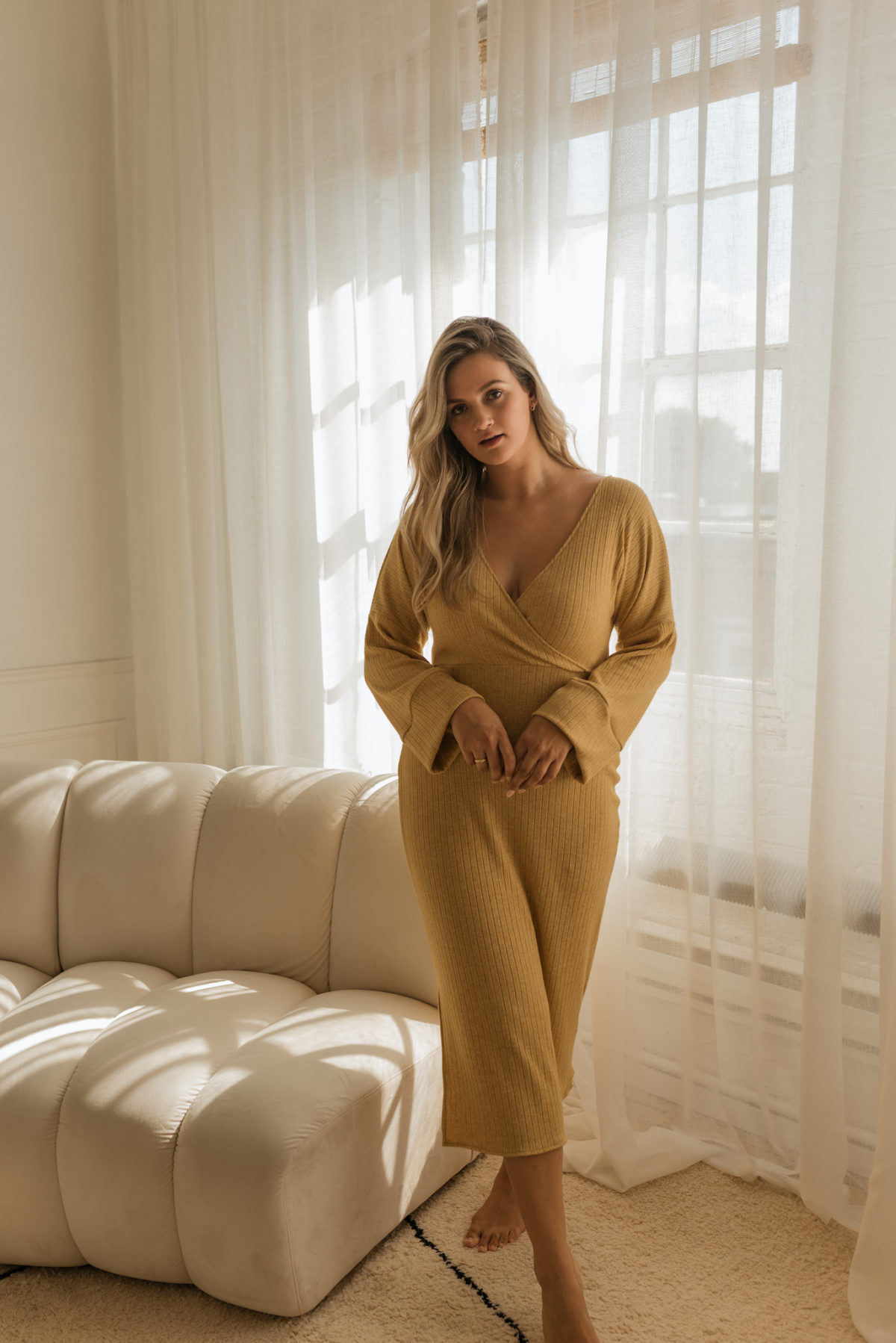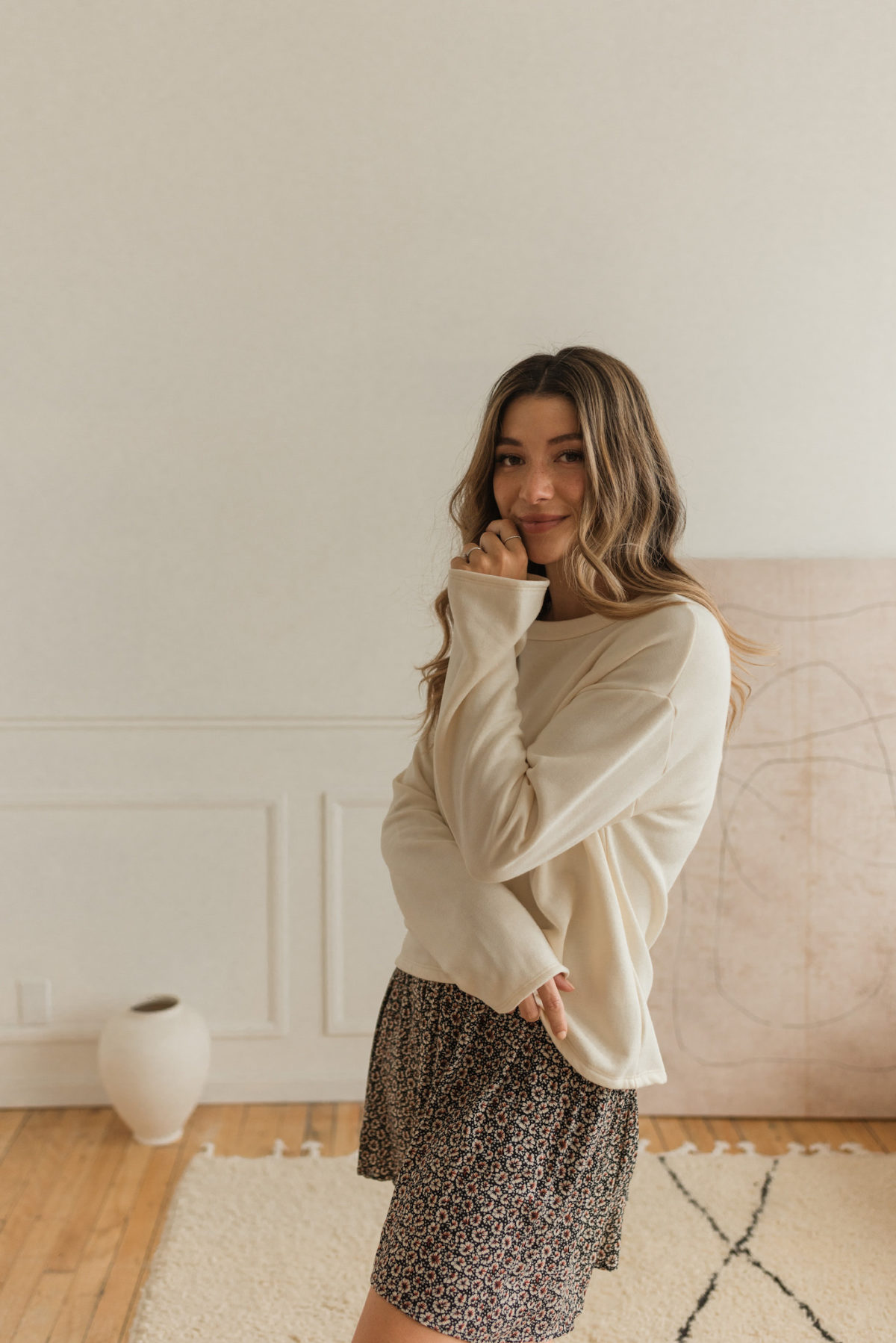 We are releasing two collections per year with timeless pieces and minimalist designs for all ages. We offer essentials for our clients' wardrobe.

Audrey Morissette
The fabrics are made with natural fibers – the first capsule collection for FW 21 offers cozy loungewear – developed in cooperation with influencer and digital creator Jess Megan.
In addition, several other capsules will be launched during the fall-winter season.
This capsule primary includes natural fabrics like 100 % rayon Oeko-Tex Certified
(absence of toxic products for the body and the environment), a very soft blend of rayon (70%) and cotton (30%) and a very stretchy fabric mainly made of rayon combined with polyester, nylon and spandex.
The collection is very versatile, so that all items can flexibly be combined with each other,
but at the same time can also offer an individual value.
In their shop, they also give a second life to pieces with little flaws.
Users can buy them for a reduced price.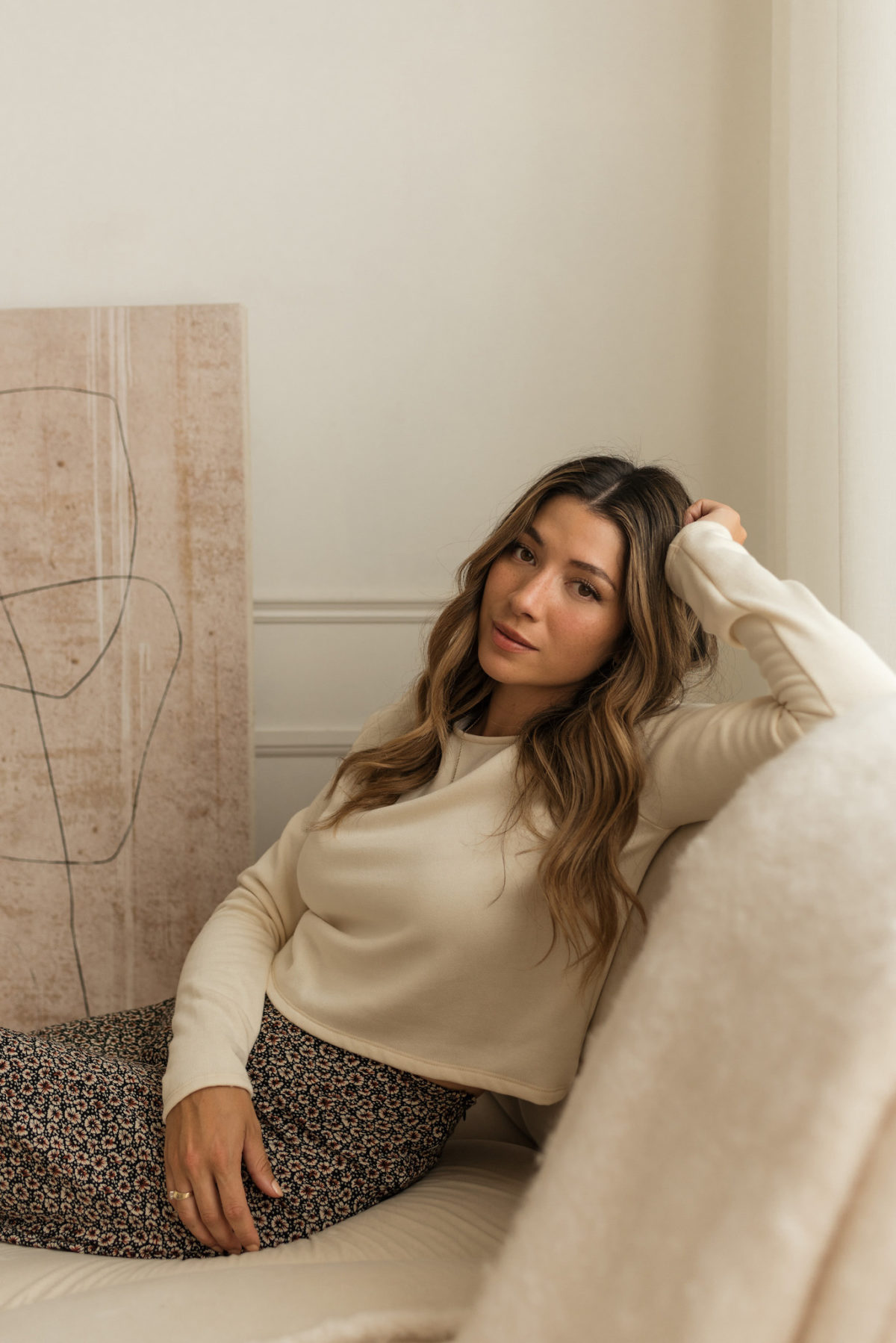 IMAGE CREDITS | ESSENTIELS CO
Discover more