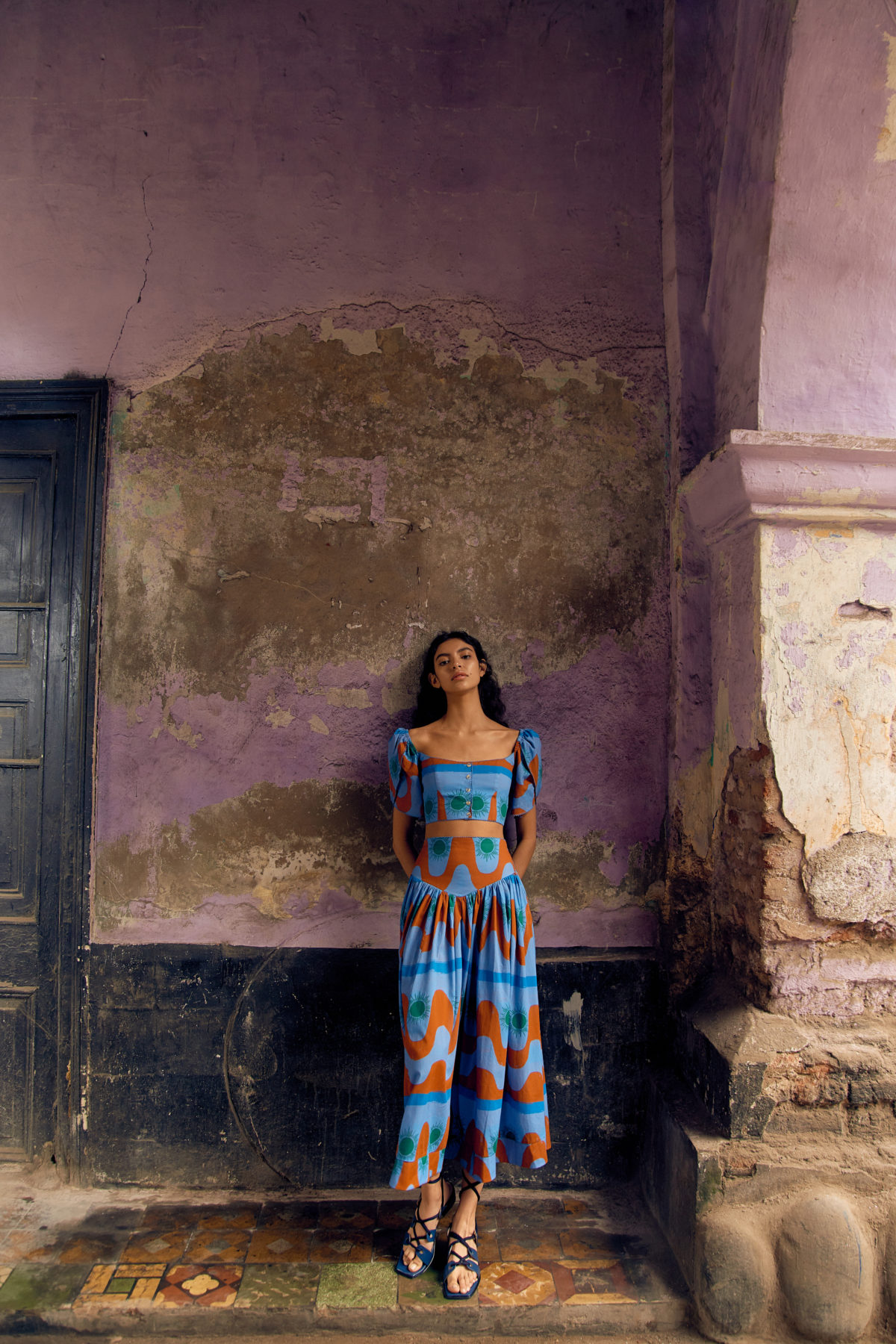 De Loreta
Hand-painted and hand-embroidered capsule collections. Inspired by Latin-American culture and ethically made in Peru.
DE LORETA
De Loreta is a ready-to-wear Latin American brand. It focuses on beautifully tailored wares that are ethically made in Peru. Through insightful and whimsical visual storytelling, each collection embarks through different journeys. These are inspired in the Latin American culture. The designs showcase latin art, customs, historical movements and its influence in today's modern society.
Each capsule from De Loreta is a collection of flowing dresses and separates embodied into bold and vibrant prints. They are crafted into versatile, effortless silhouettes enhanced with detailed hand embroidery.
De Loreta's pieces present a solution for the contemporary and versatile woman in search of an alluring and feminine look. A practical fashion philosophy emphasizing the importance of making an all-occasion piece. The looks allow the freedom of affair in a woman's daily schedule from work meetings to outdoor soirees and exotic travel destinations creates a special vision. With hallmark shapes, the dresses fit different body types and are anything but basic.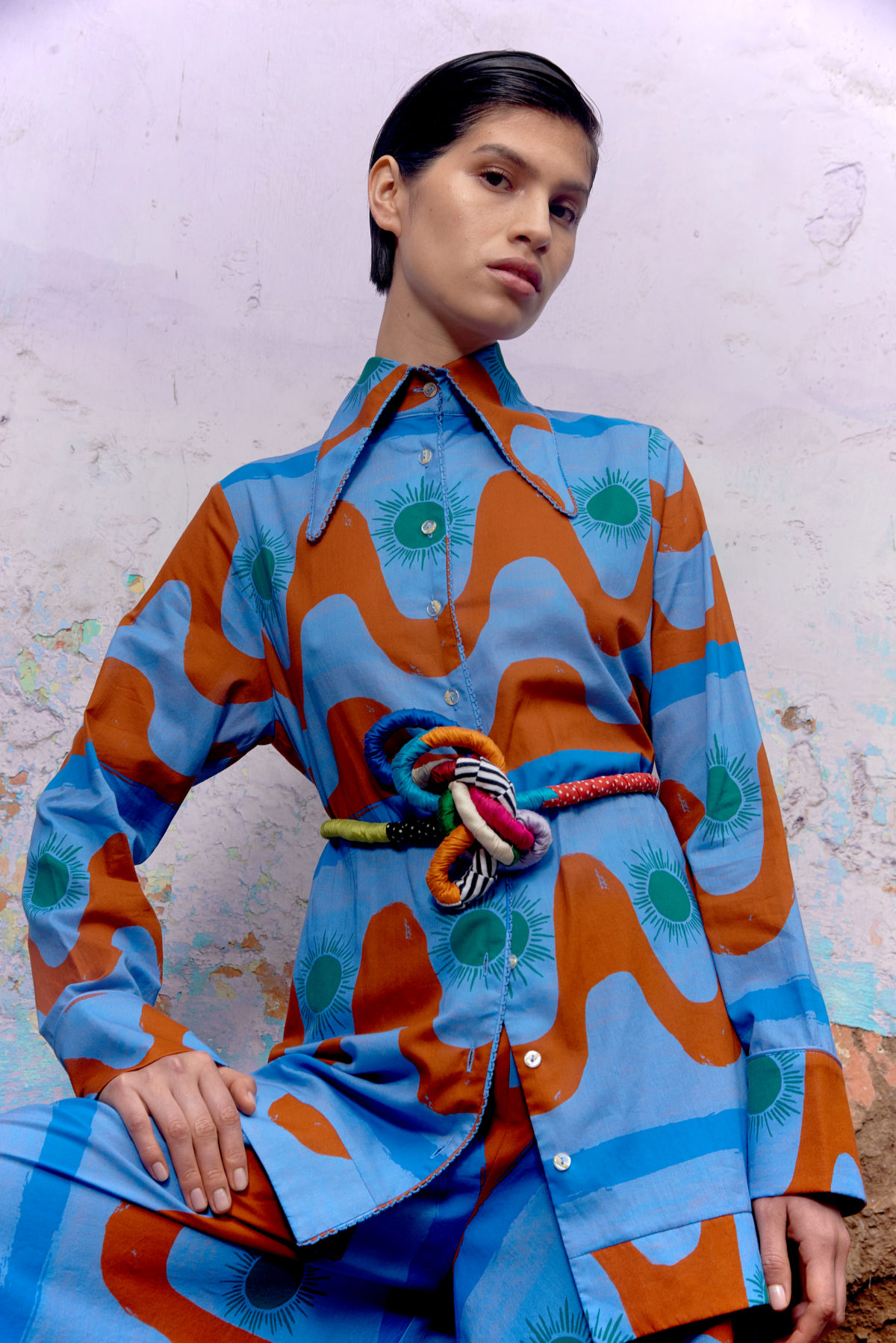 "With a vivid palette that truly brings our hand-painted prints to life, this season we take inspiration from the colorful and detailed patterns of the traditional sawdust carpets that adorn the streets of Antigua Guatemala every Easter."

DE LORETA
Embracing colorful prints and exotic Latin-America, splashed with wild florals, dramatic geometrics and South American landscapes to name a few, coupled with the distinct details of embroidery and beading highlight the special features of each look.
De Loreta aims to use natural fibers that can be locally sourced like Peruvian cotton. It is their goal to create a zero waste cycle by using the same prints and fabrics in continuous collections. The brand promotes sustainable practices by providing essential jobs to women and working mothers in ethical conditions that follow the fair trade conduct.
De Loreta wants to define the colorful one-style fits all formula inspired by Latin-American culture and made ethically in Peru. The Resort 22 Collection allowes us to dive into the volcano-surraounded city of Antigua Guatemala. The designs feature flattering silhouettes that are at once refined and easy to wear.
IMAGE CREDITS | DE LORETA
VIDEO CREDITS I DIRECTOR & POST: JUAN JOSÉ ALEGRE, PHOTOGRAPHER: ALEXANDER PÉREZ-FLORES, ART DIRECTOR: LIA LAZARO, PRODUCTION: JAVIER ESPÍRITU, DOP: JHON JIMENEZ, PHOTO ASSISTANT: DIEGO ROJAS, STYLING ASSISTANT: JUSSARA MARQUEZ, PRODUCTION ASSISTANT: BRENDA MARIN, HAIR STYLIST: WINIE CALVAY, MAKE-UP ARTIST: EDUARDO GOLD, MODELS: PATRICIA DEL VALLE & KENIA MARTINEZ
Discover more BRANDS