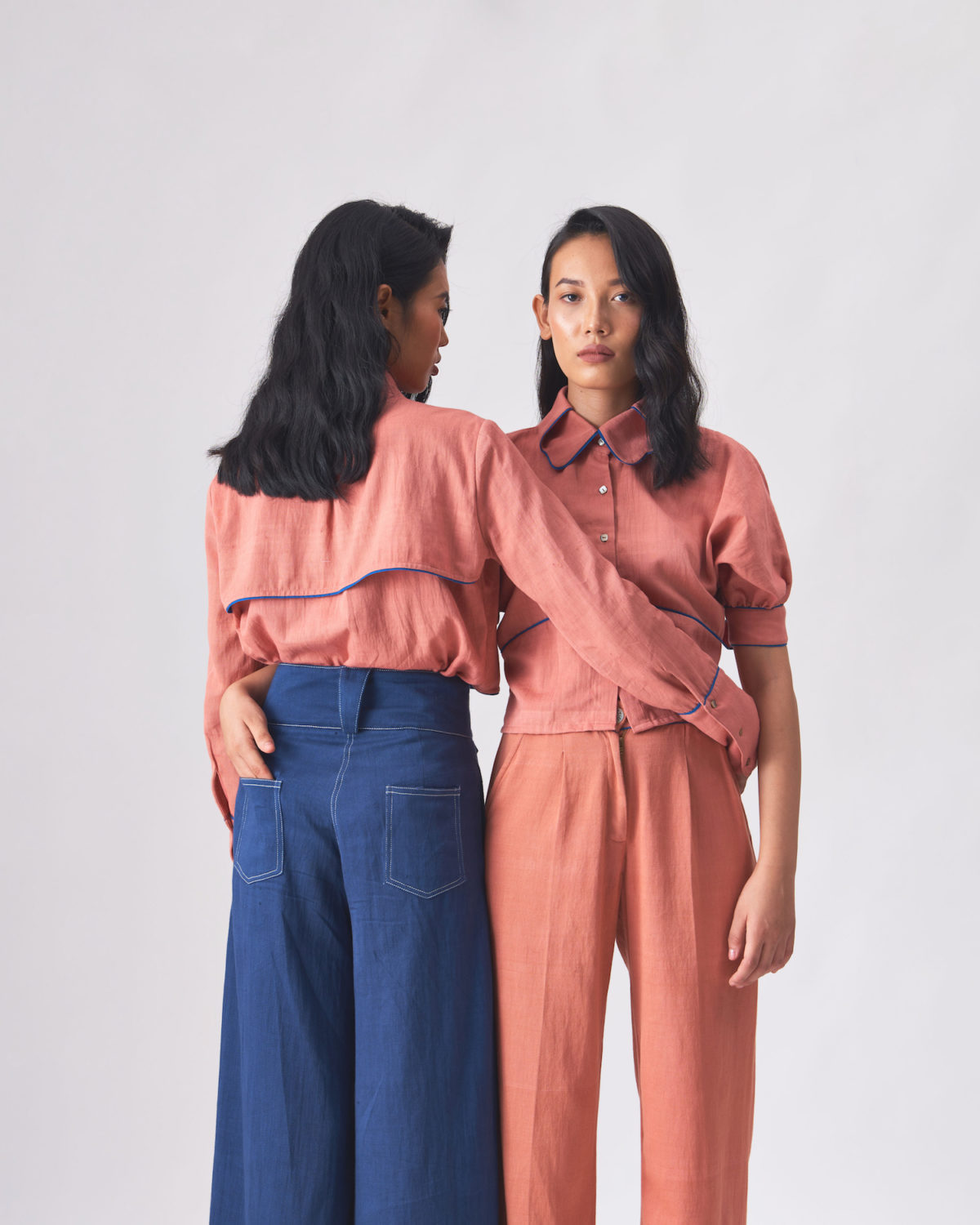 by Vaishale Mittal
CROSS A LINE — NEW DELHI
SINCE 2019
100 % organically grown cotton yarns. Hand spun in Rajasthan. Dyed in Bhuj. Woven in Kutch and Dehradun.
Denim is the most worn fabric across all continents and among all cultures. CROSS A LINE is a luxury sustainable denim label founded with the intention to change the pollution and health issues caused by chemicals in denim production.
Each piece is designed autonomously and when paired together brings to life the labels underlying ethos, becoming a harmonious blend of beauty and rebellion. Dynamic detailing, exquisite textures, sustainable yet luxury fabrics and delicate embroidery are pieced together with tough, androgynous, statement denim essentials.
CROSS A LINE works with an emphasis on creating links between farmers, weavers, Indigo dyeing and block printing traditions. All Denims are weaved with 0 % utilisation of electricity. It's a complete slow take on product design. They develop various kinds like Khadi denim, handloom denim, Silk denim and hemp denim to name a few.
Their 100 % organically grown cotton yarns are hand spun in Rajasthan, dyed in Bhuj, woven in Kutch and Dehradun and shipped to New Delhi, India in the studio where CROSS A LINE pieces are designed and produced ethically in small batches. Their post production waste is collected and reused in a creative accessory project.