BIBI HANUM
Socially responsible entreprise. Creates garments and accessories using traditional handwoven silk and cotton ikat fiber.
BIBI HANUM
by Muhayo Alilva, in 2006
Since 2006 Bibi Hanum has been able to provide work for many women who live in Tashkent, Ferghana Valley and Navoi region. Without the hard work of these women Bibi Hanum's exquisite clothing and beautiful home decor would not be possible. In 2015 the company opened its brand new store combining its workshop in the old city of Tashkent – Chorsu.
Bibi Hanum is a socially responsible enterprise that creates garments and accessories using traditional hand-woven silk/cotton ikat fiber. Its mission is to provide economic opportunities for women while preserving Uzbekistan's rich cultural heritage.
They create new seasonal collections which range from luxury traditional kaftans to contemporary high end fashion garments. The clothes are designed incorporating traditional crafts of Uzbekistan artisans such as suzani embroiderers and ikat weavers. Each season Bibi Hanum presents its customers new collections made with new Ikat designs and unique combinations of embroidery patterns.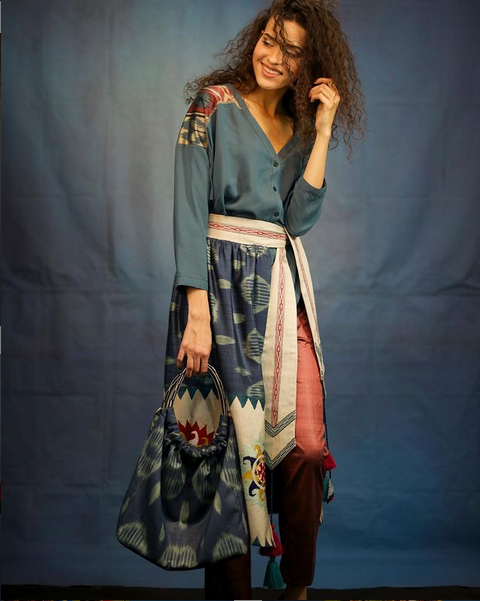 After watching the challenges faced by her older sisters, who had married strict, traditional men, Muhayo Alilva founded Bibi Hanum. She did not want to have a similar life and wanted to help women as much as she could. She believes working women have a better life.
So she started her own fashion brand based on traditional textiles, in her mother's garage.
As a little girl, Muhayo would design clothes and her eldest sister Surayo would sew them, and they still do that today at Bibi Hanum.
With her company she has trained over a dozen women in the past eleven years, and some have moved on to work internationally. Muhayo believes that utilizing handmade textiles through fashion is a stepping-stone to a better life for the hundreds of women whom she eventually hopes to employ.

The Ikat fabrics are made by master craftsmen in the Fergana Valley, whose families have employed these techniques for generations. This ancient process involves a complex method of patterning silk or cotton warp threads through resist dying before weaving.
Bibi Hanum combines ikat with silk, cotton and velvet and frequently incorporates traditional embroidery produced by women in Nurata, Bukhara and Samarkand. Tambour, chain stitch and satin stitch are the primary stitches employed. The clothing is designed and produced in Tashkent.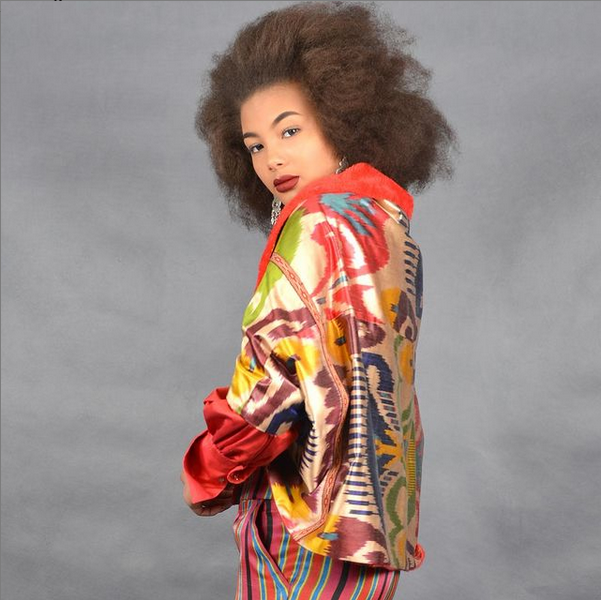 IMAGE CREDITS | BIBI HANUM
Discover more