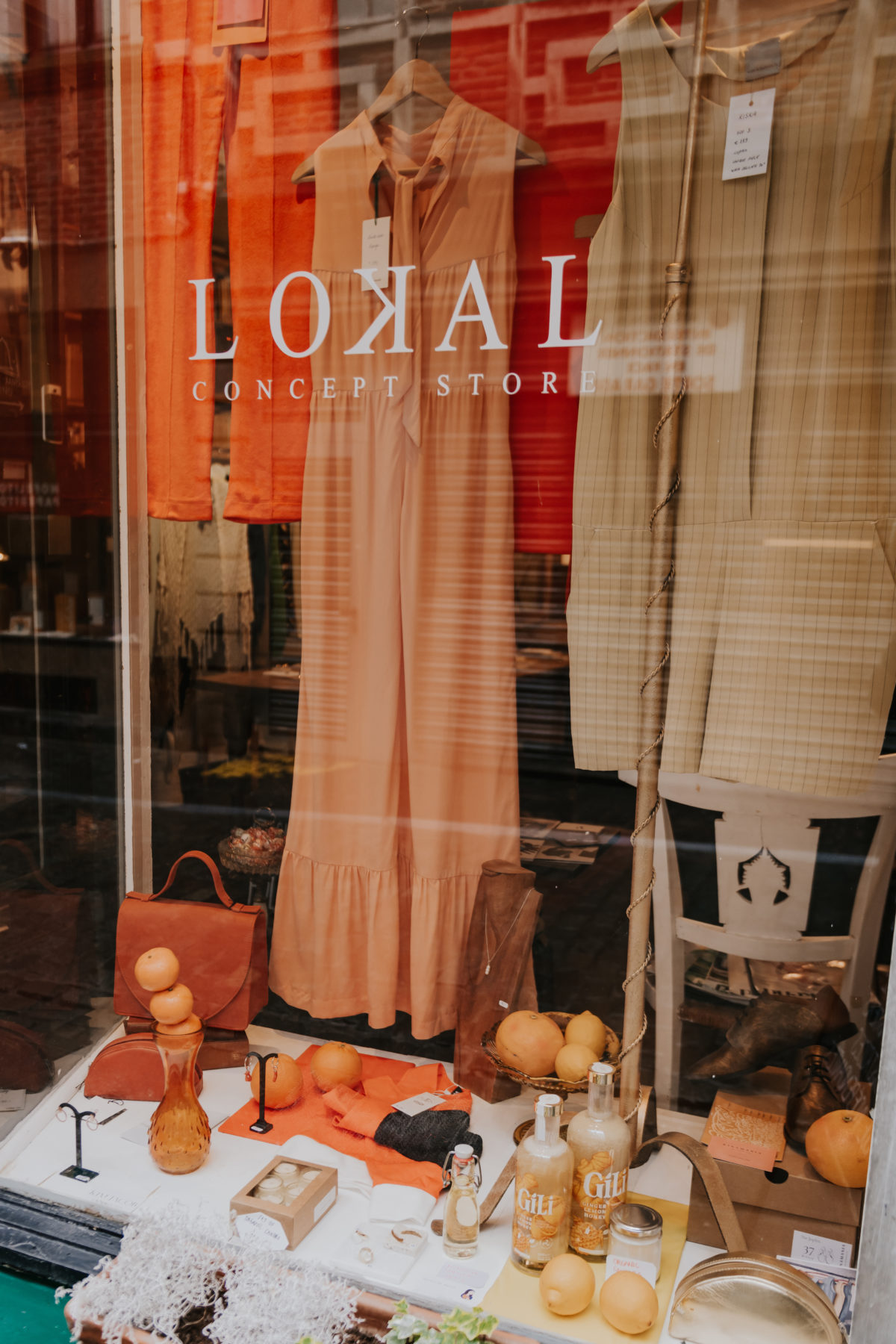 LOKAL CONCEPT STORE IN BRUSSELS:
Belgian brands with specific design signature in focus.
Aura's Store in Brussels:
GO LOCAL!
Aura Arevalo runs a concept store in Brussels called LOKAL. The focus is on sustainably and fairly produced clothing, jewelery and home accessories from Belgian brands and designers in order to give them more visibility. Aura relies on a cozy living room atmosphere with great attention to detail. And it's not just about the sale. Workshops are organized to pass on knowledge to end users. We asked Aura how she advises her clients and sees the future of retail.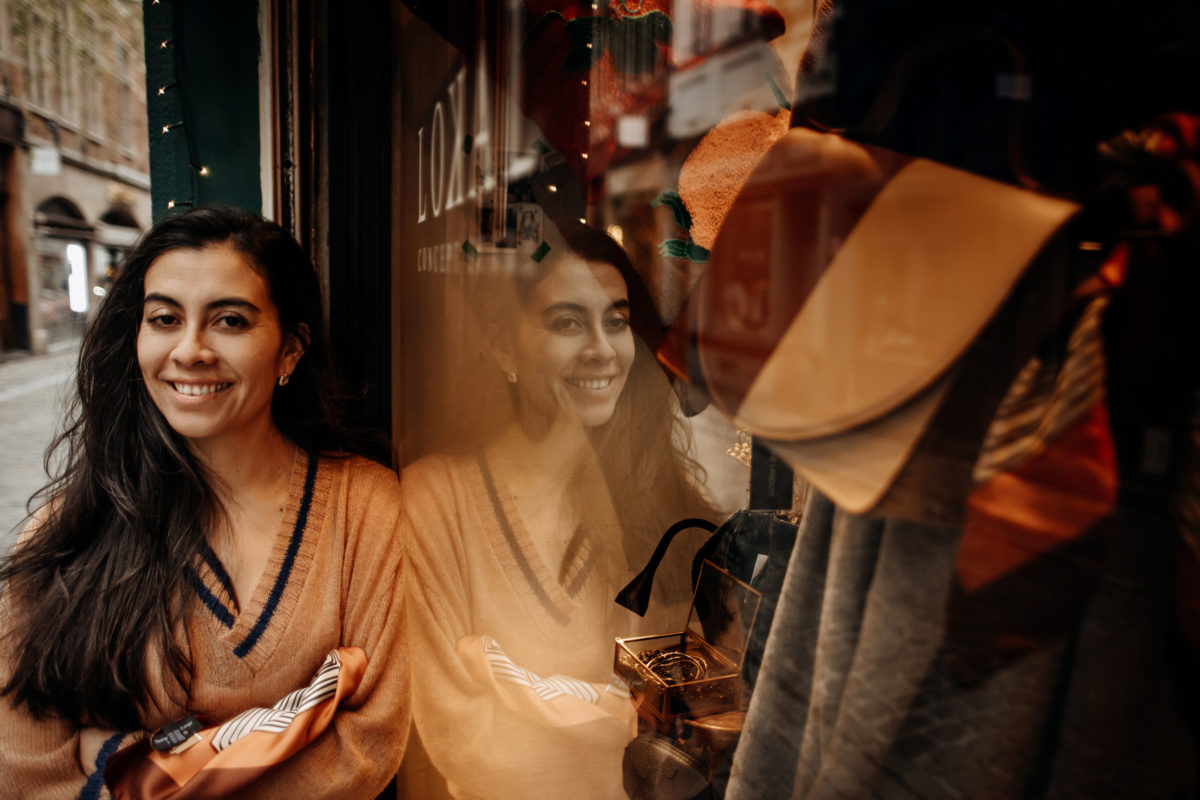 Aura, how did you get the drive to start your own shop with fairly produced products?
It was something very spontaneous, like when you start to be more aware of your own lifestyle and want to share it with others. In my case I turned this new lifestyle into a business venture. 
How do you make the selection for your assortment?
The basis of our boutique is to work with independent designers who manufacture in a responsible way with the environment and labor. The brand must be based in Belgium and produce in Belgium preferably or within Europe; it is very important that the pieces are accessible and have a specific design. We do not resign design for sustainability, on the contrary we put in value.
You explain that you are more than a retailer. What does that mean?
We present the projects and brands of our designers, advocate for local brands and promote a more conscious consumption of fashion. Our space not only exhibits fashion, we also hold workshops to share the knowledge of our designers with our clients.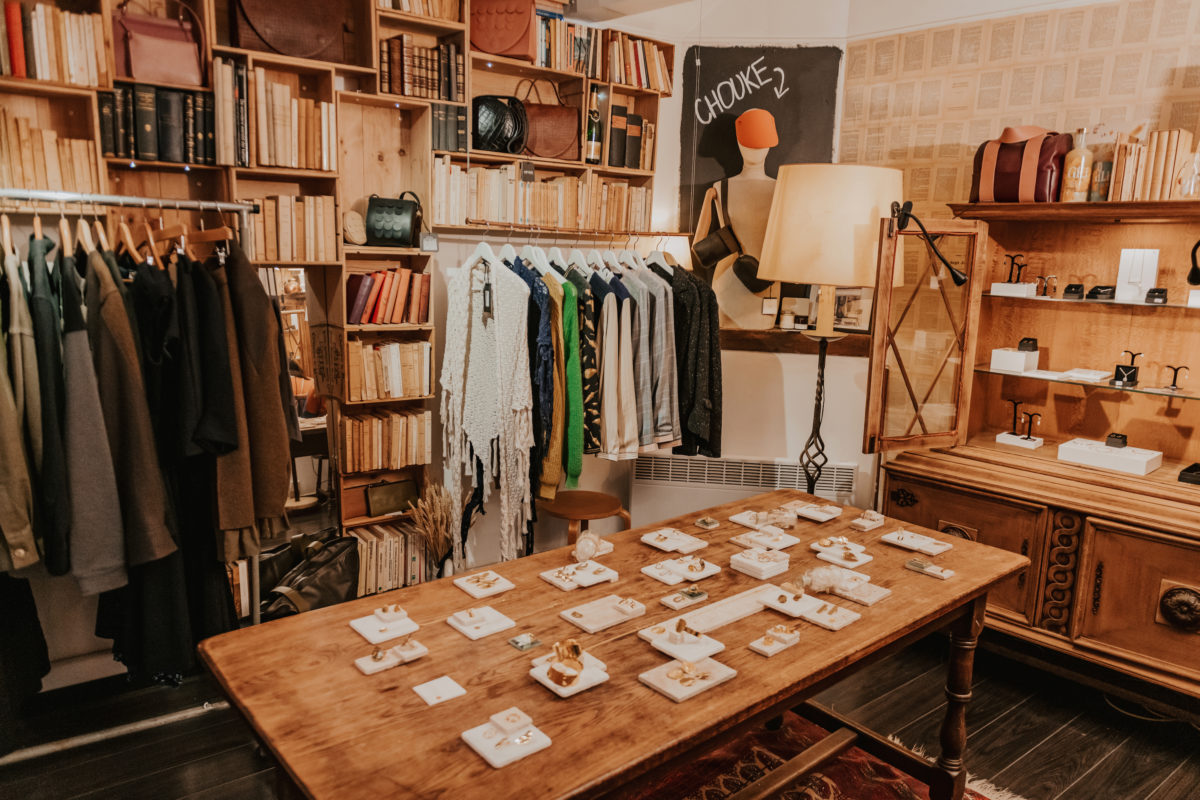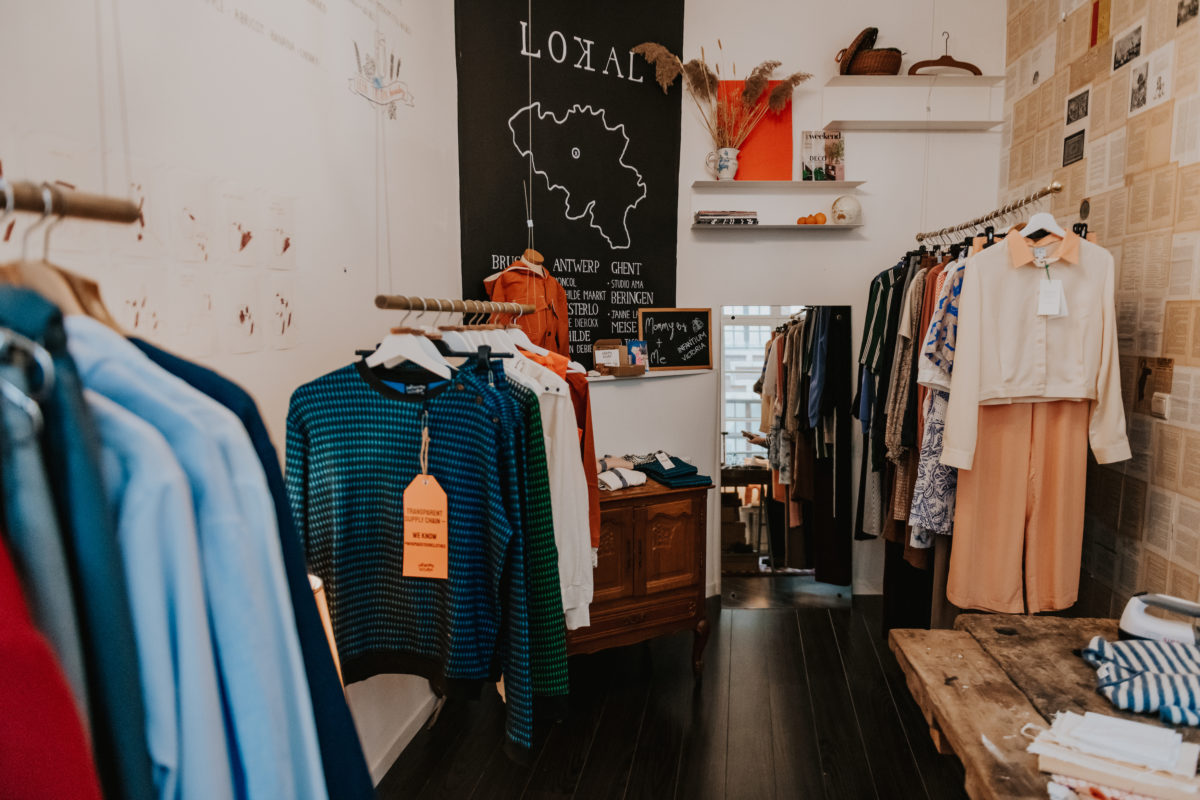 "We do not resign design for sustainability!"

Aura Arevalo, store owner of LOKAL.



What is important about the interior of your store?
The decoration is warm, a space where you feel like staying, like a house, with books, lamps and mirrors in many places. Very small but cozy at the same time. Several details of the decoration are intended to represent an old Brussels house.
How do you advise your customers?
It depends on the customers, there are many who know the brands and already have a clear vision of their consumption in the market, but most of them come in out of curiosity and quickly ask to know the concept, the prices are high and that amazes them. Each person is different but our way of advising is to think in a long term piece – with a style that represents the customer and is made of high quality.
What problems in retail still need to be solved?
Normally, retail is not part of the brand strategy at Slow Fashion. And that's like forgetting the last link in the chain, which means direct contact with the customer, the best exchange of information. The investment doesn't have to be just financial. It's time to develop a sales strategy hand in hand with retailers. These are the last and only face a customer sees in physical contact with the brand. These are important brand ambassadors.
LOKAL Store
Spoormakerstraat 18
Brussels 1000
Opening hours: from Tuesday to Saturday from 12 p.m. to 6 p.m
(in summer from 11 a.m. to 6.30 p.m)