TRENDSPOT
Outland Uniform
Fancier styles are an important part of the functional safari looks, which are clearly differentiated from previous safari looks due to the mix with sporty influences. Nevertheless, there are space for puristic shirt types with clutter elements, pocket and button details, as well as light jackets and jackets. Airy and consciously firmer cotton fabrics in twill weaves are just as much in demand as linen. White is an important color, especially for flowing linen trousers and the narrow, slightly longer cut jackets, which are more reminiscent of light jacket types than classic jacket models – this effect is also achieved by continuous button strips and the absence of lapel collars. Pockets on the sides emphasize the jacket look. Chest pockets are also an important part of the styles because they emphasize the cargo character, which lives from functional elements such as pockets.
The perennial favorite camouflage remains popular, especially the desert version, or darker, almost jungle-like and more abstract patterns are making a comeback in this topic.
Schickere Styles sind ein wichtiger Bestandteil der funktionalen Safari-Looks, die sich durch den Mix mit sportiven Einflüssen deutlich von früheren Safari-Looks abgrenzen. Dennoch finden puristische Hemdentypen mit Krempel-Elementen, Taschen- und Knopfdetails dort ihren Platz, ebenso wie leichte Sakkos und Jackets. Luftige und bewusst festere Baumwollstoffe in Köperbindungen sind dabei ebenso gefragt wie Leinen. Weiß ist eine wichtige Farbe, gerade für fließende Leinenhosen und die schmalen, etwas länger geschnittenen Sakkos, die mehr an leichte Jackentypen erinnern, als an klassische Sakko-Modelle – diesen Effekt bringen vor allem auch durchgängige Knopfleisten und der Verzicht auf Reverskrägen. Seitlich aufgesetzte Eingrifftaschen unterstreichen den Jacken-Look. Brusttaschen sind ebenfalls ein wichtiger Bestandteil der Styles, denn sie unterstreichen den Cargo-Charakter, der von funktionalen Elementen wie Taschen lebt.
Der Dauerbrenner Camouflage bleibt angesagt, insbesondere die Desert-Variante, oder dunklere fast dschungelartige und abstraktere Muster erfahren in diesem Thema ihr Comeback.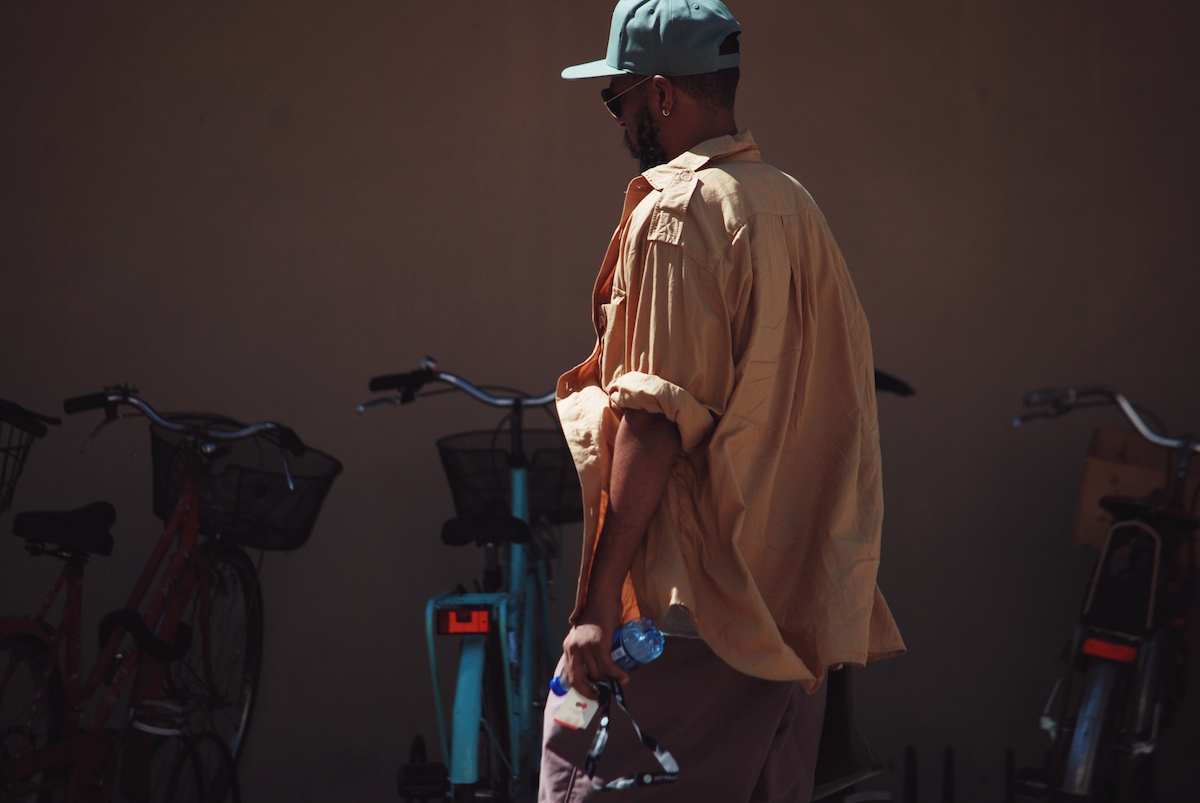 Discover more