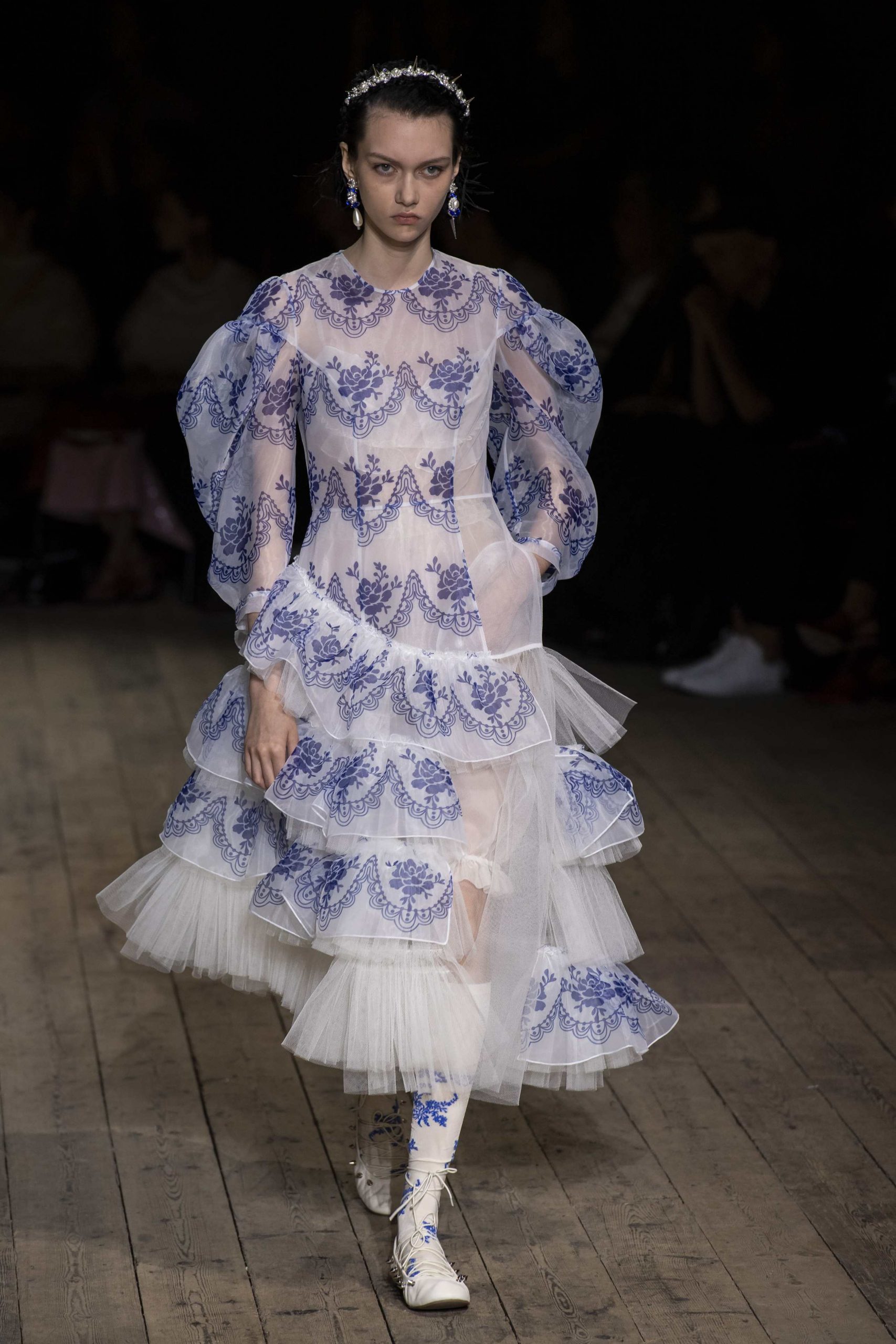 Appearances reminiscent of the 18th and 19th centuries are currently appearing again and again in fashion – as a very feminine, historically rooted counter-design to the very sporty and androgynous looks of womenswear. At the most recent London Fashion Week, designer Simone Rocha presented her highly acclaimed SS20 creations, most of which focus on historical moments through dresses, such as sweeping flounces, fine frills, sophisticated lace details, neck-closing buttons, transparent looks and puffed sleeves. Particular attention is paid to the prints, which are inspired by blue and red porcelain designs in the traditional Toile-de-Jouy style. Natural bast elements, which are sometimes expressed through hair bands and handle bags, tie in with folkloristic-romantic images.
In general, it should be noted that prints that are based on images of ceramics and porcelain play a lasting role in fashion. Examples that should be mentioned are Mediterranean tile patterns, for example a recurring theme at Dolce & Gabbana, and classic tableware designs.
Anmutungen, die an das 18. sowie 19. Jahrhundert erinnern, treten in der Mode derzeit immer wieder in Erscheinung – als sehr femininer, historisch verwurzelter Gegenentwurf zu den zuletzt sehr sportiven und androgynen Looks in der Womenswear. So präsentierte auch die Designerin Simone Rocha auf der jüngst vergangenen Londoner Fashionweek viel beachtete Kreationen SS20, die zumeist über Kleider historische Momente in den Mittelpunkt rücken, so ausladende Volants, feine Rüschen, raffinierte Spitzen-Details, halsnahe Verknöpfungen, transparente Optiken und gepuffte Ärmel. Besonderes Augenmerk liegt dabei auf den Prints, die sich in traditoneller Toile-de-Jouy Manier an blau- und rottonigen Porzellan-Dessins orientieren. Natürliche Bast-Elemente, die mitunter über Haarreifen und Henkeltaschen zum Ausdruck kommen, knüpfen an folkloristisch-romantische Bilder.
Generell gilt es zu vermerken, dass in der Mode Prints nachhaltig eine Rolle spielen, die an Bilder von Keramik und Porzellan angelehnt sind. Als Beispiele sind südländische Fliesenmuster zu erwähnen, zum Beispiel immer wieder einmal Thema bei Dolce & Gabbana, und klassische Geschirr-Dessins.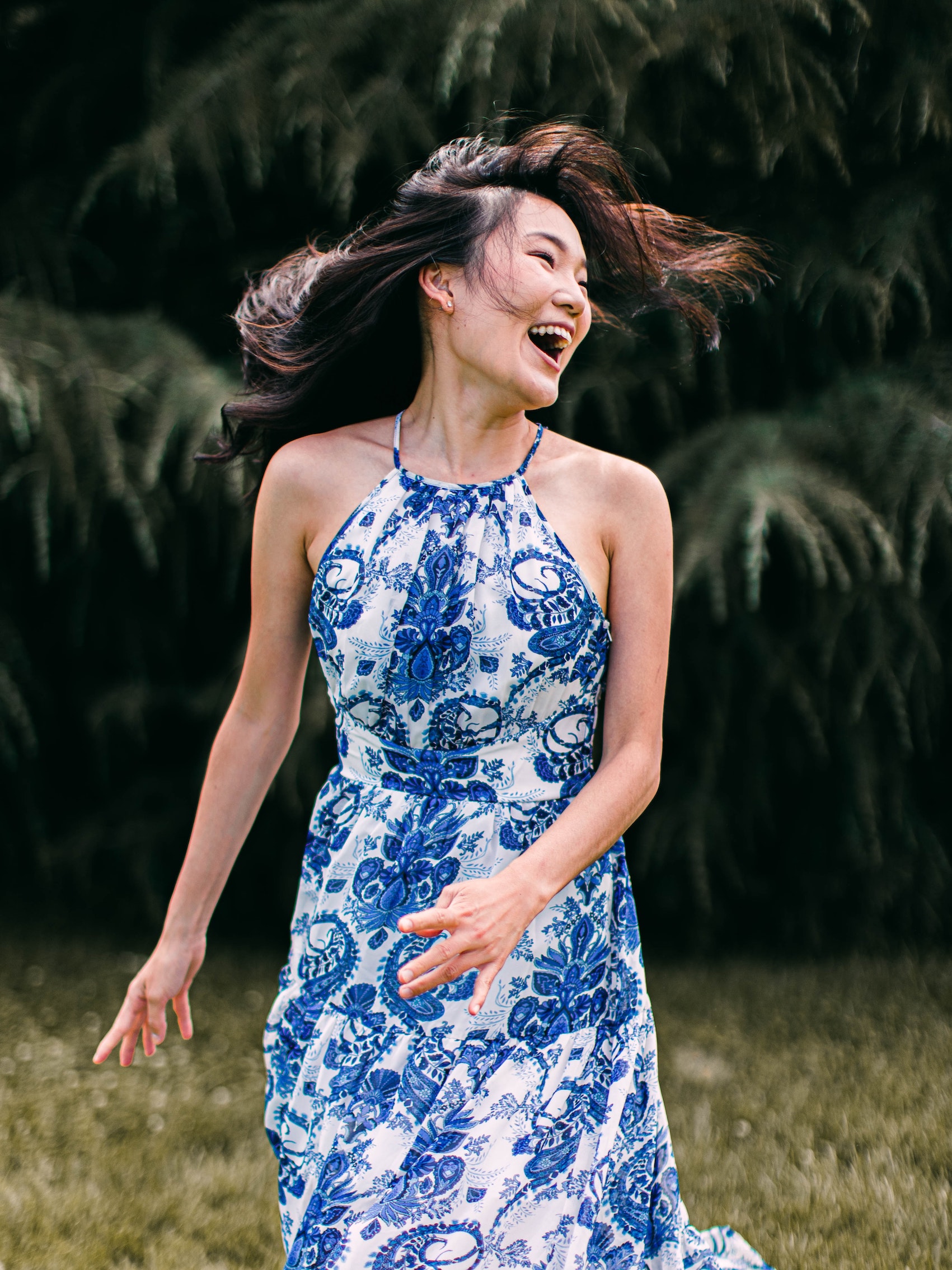 Discover more